The Mango Farm Franchise by LGC

The Mango Farm Franchise is a brand being offered as a franchise by the Lush Group of Companies, a Philippine based company.  The Mango Farm concentrates primarily on one of the best loved fruits in the Philippines, the mango.  These mangoes are harvested ripe or still green and then served as desserts or shakes.
Other than the common green mango shakes and ripe mango shakes, they also offer a variety of mango desserts and drinks.  Some of them are mixed with fruits and other sweet ingredients.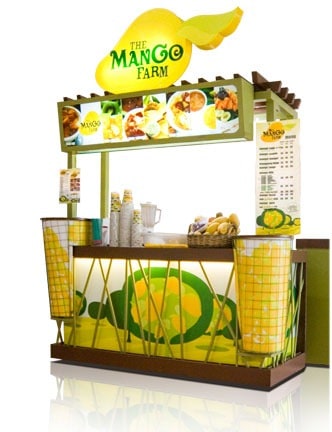 Contact Details
If you want more information regarding The Mango Farm franchise, you can contact Lush Group of Companies through their contact details below:
Website: fruitasgroup.com
Email: info@fruitasgroup.com
Phone no.: (02)731-8886
Mobile no.: 0906-888-2828
Address: 68 Data st. cor. Cordillera st., Brgy. Don Manuel, Quezon City, Philippines