Pizza Pedrico's Franchise is under the mother company Jimini Pizza, an established pizza company in the Philippines.  When they first entered the market, they offered a different concept of presenting and selling pizzas – four different flavored small whole pizzas in one box, at an affordable price.  This made it possible for pizza lovers to try out four different flavors of pizzas with the same price as other affordable whole pizzas. 
Pizza Pedrico's currently offers 7 pizza flavors, 3 pastas and 1 pizza bar.  Its pizza flavors include its chorizo and cheez, ham and cheez, sausage and cheez, cheez and cheez, ham + sausage and cheez, ham + pineapple and cheez, and sausage + pepperoni and cheez.  Its pasta include the great white, red fox, and cheezy chums.  Its pizza bar is a yummy burger chunks in pizza sauce and cheese enveloped in two soft and chewy pizza crust.
Pizza Pedrico's is a member of the Philippine Franchise Association (PFA).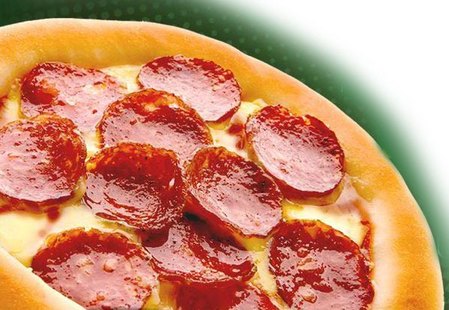 Franchise Fee
Pizza Pedrico's franchise offers two types of dealership packages.
A. Cart Operations Package
The Pizza Pedrico's Food Cart Dealership Package fee is P350,000.  A security deposit of P50,000 is also required.
Contract period is 2 years which is renewable on the 2nd and 5th year.  All equipment are on-loan.
Minimum area required is around 4-6 square meters
Wattage Specifications:
Oven – 3000 watts
Lights – 60 watts
Freezer – 169 watts
Franchise Package Inclusions:
Food Cart
Equipment and Utensils
Initial Stocks and Supplies
Marketing Materials
Uniforms
Training
Launch and Hand-holding Support
Preferred Locations:
Prime Malls
Supermarkets
Food Courts
Terminals
Schools
Large Canteens
Locations near Hospitals
Churches
Public Markets
B. Countertop Operations Package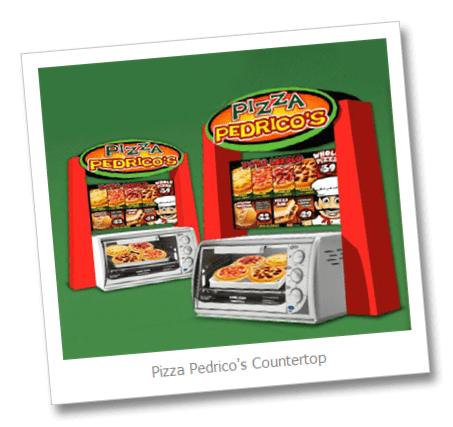 Pizza Pedrico's Countertop Operations Dealership Package fee is P25,000.
Contract period is 3 years.
All materials are on-loan.
Upon renewal of contract, new merchandising materials will be provided.
Specifications:
Countertop area – 1.5 x 1 ft.
Wattage:

Oven – 1000 watts
Signage – 10 watts
Franchise Package Inclusions:
Oven Toaster
Merchandising Rack
Pizza Tongs and Cutter
Pizza Pedrico's Streamer
Operations Training
Preferred Locations:
Canteens
Convenience Stores
Schools
Hospitals
Coffee shops
Internet Cafes with existing food counters
Contact Details
For more information regarding the Pizza Pedrico's franchise, you can contact them through any of their contact details below:
Website: www.pizzapedricos.com
Email: franchisenow@pizzapedricos.com
Telephone no.: (02)712-2568
Fax no.: (02)711-8101
Address: 1295 G. Araneta Ave., Quezon City, Philippines
Search terms:
pizza pedricos franchise
pizza pedricos
pizza pedricos franchise fee
pizza franchise philippines
pizza franchise
pedricos pizza franchise
pizza pedricos franchise price
pizza pedrico franchise
franchise pizza philippines
pizza pedricos price
The following two tabs change content below.

Gelo
Gelo is a self-proclaimed introvert but always making an effort to engage a conversation with other people, an architect, a professor, a martial arts enthusiast, a music lover, a sometimes health conscious guy, a geek, and a bit weird sometimes, likes to watch and observe people and details around him, interested in a lot of things new and old, and who loves his girlfriend very much.