Chicken Tsunami Franchise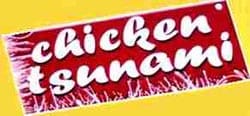 One of the biggest deep-fried chicken house chains in the South nowadays, Chicken tsunami indeed brought Tsunami to its loyal customers. Chicken Tsunami serves tasty and the freshest fried chicken with unlimited rice, who will not indulge? Filipinos being chicken loving people, come back for more of the restaurant's yummy and affordable goodness. Since it has opened its first restaurant at Bonifacio St., Davao City in July 2005, it generated income instantly and it now boasts of 14 outlets operating in Davao alone and 4 stores in Metro Manila. People who are hungry for delicious and value packed meal, Chicken Tsunami is the best restaurant to go to. For less than Php 50, you will get to enjoy chicken and unlimited rice at its best. How can you beat that?
The principle the company lives by, is to provide first class service, affordable and good food to the lower income customers. Dreaming to have 100 franchise outlets by the time 2015 comes, Chicken Tsunami partnered with Francorp, a professional franchise consultant that will help the company in reaching its dreams. Chicken Tsunami Franchise will be a good business opportunity as it is a food business industry that serves great tasting food at really affordable prices and instantly earned money the moment it started.
Chicken Tsunami also serves the following menu
Snacks (Palabok, Spaghetti, French fries, Siomai, Fried Lumpia)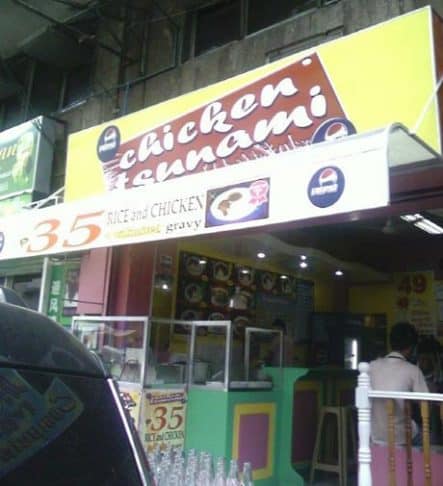 Contact Details
For those who are interested in availing Chicken Tsunami Franchise, contact them at the following to further discuss the terms and costs:
Facebook Page: www.facebook.com/pages/Chicken-Tsunami/114078955287132
Tel No.: (02)347-4153
Mobile No.: 0917-620-7501, 0922-894-4809, 0922-835-4153
Contact Person: Pedro Mateo Lorenzana or Ernesto Manoel Lorenzana
Address: R.Papa., Sampaloc, Manila, Manila, Philippines