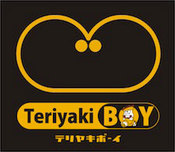 It has quickly gained customers' trust and loyalty since it has started operating in 2001, thanks to its delectable and sumptuous offering of Japanese dishes that is trendsetting and unique. Teriyaki Boy serves Japanese food with a local twist, and that is the reason why the Filipino customers keep getting back for more. Having the best Chicken Teriyaki in the country, it has become the most favorite of diners who are into fusion cuisine and more! The Pancake House Group has bought majority of its stake after a few years and focuses on developing further the company's full potential. Hence making Teriyaki Boy even more popular and well developed when it comes to the menu it offers. Redefined and bold, that is how the company boasts of it.
The winning combination of the company's top of the line quality Japanese menu, fast and good service, a total value for money and quiet unattainable for its competitors in the market. The interiors of the stores are lively, chic, cozy and friendly, is what sets Teriyaki Boy apart from them. In casual dining, the company is the leader in the market these days. Not only because having the best Chicken Teriyaki in town but also it serves dishes that are delectable but affordable at the same time! Teriyaki Boy Franchise is successful due to its good leadership, commissary establishment and management, employee training and product development among other factors.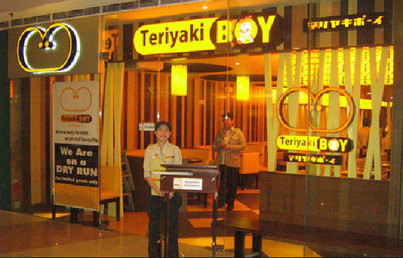 Teriyaki Boy Menu:
Appetizers
Salad
Soup
Crazy Rolls
Donburi
Gunkan Maki
Sashimi
Agemono
Teppanyaki
Noodles
Ramen
Curry Mattaki
Bento Taishita
Tempura
Karaagi festival
Refreshments and more

 
The company has 25 branches in Metro Manila, 4 in Luzon, 2 in Visayas and 4 in Mindanao.
Starting your own teriyaki Boy store is possible through franchising. Restaurateurs who dream big on being successful someday who shares the same passion in providing excellent and friendly service, top quality Japanese dishes and more, are very much welcome to join the Teriyaki Boy family. Do you have what it takes to be a Teriyaki Boy Franchise owner?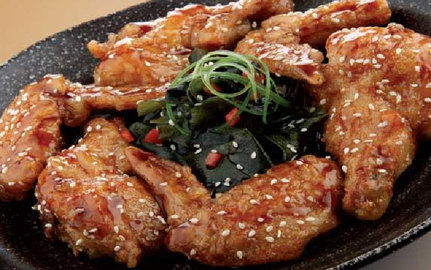 Criteria:
Someone who has experience in putting up  a successful business in the country.
Must have the ability to shoulder the financial investment
Must have communications capabilities
Must have the knowledge in the food industry and know suppliers
Is a self-starter, take appropriate risks  can work well under pressure, action orientated and share the company's vision and passion

 
Php 1,500,000 + VAT – Teriyaki Boy Franchise
Total Franchise Cost / Investment:  Php 9,000,000 to Php 10,000,000
Standard Package Inclusions: Franchise Fee + Whole Investment Package
Development Fee:
Store fee to be paid on the opening of each store
5% of net sales (charged monthly) – Royalty Fee
3% of net sales (2.5% is the responsibility of the Franchisee and .5% is paid to franchisor) – Continuing Marketing fee 
Inclusions:
Store construction
Equipment
Furniture and fixtures
Air conditioning
Signage
Pre operating expenses
Brand orientation and comprehensive training
Logo and brand manual
Successful locations criteria
Operations manuals
Franchisee and Crew training
A month services of an opening team
Materials to be purchased specifications
Pre- opening site visit
Regular site visits

 
Floor Area requirement is 80 to 100 square meters for the shell type store and for free standing, it should be 100 to 120 square meters. The company can provide assistance in searching for a possible store location. The company provides the standard designs and layouts of the franchise stores. Among the benefits the franchisee will enjoy owning the franchise are: advisory service (continuously on promotional, developmental, business or operational issues, approvals on local marketing and advertisements.
Contact Details
Are you interested in getting a Teriyaki Boy Franchise?  Reach them through their contact details below:
Website: : www.teriyakiboy.com.ph
Facebook Page: www.facebook.com/TeriyakiBoyPh
Twitter: twitter.com/teriyakiboyph
Email: infotboy@teriyakiboy.com.ph, jibagamano@pancakehouse.biz, dklsamonte@pancakehouse.biz, franchising@pancakehouse.biz
Telephone Nos.: (02)817-2966,  (02)894-2000 loc. 872
Fax No.: (02)812-3747
Address: 2259 Pancake House Center, Pasong Tamo Extension, Makati City, Philippines