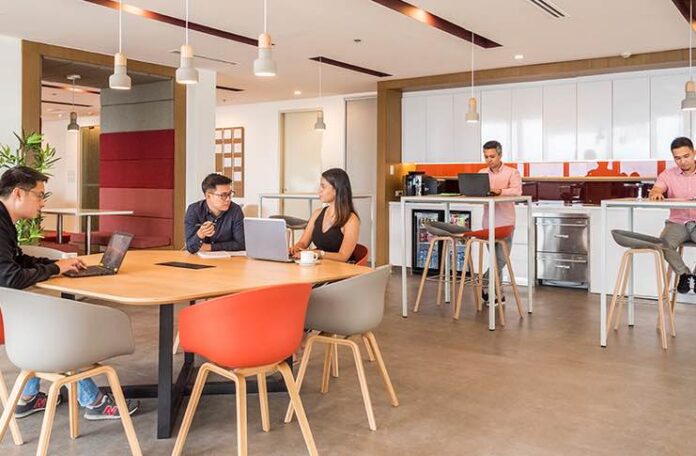 What is hybrid working? If you're not familiar yet with the term, you should! Because it's becoming one of the most popular forms of working on the planet, and soon also in the Philippines. So in a few words, hybrid working is a flexible working model in which the employee can work partly at home, partly at your office, and partly in another workspace.
Since the pandemic, Hybrid working is growing rapidly all over the world. Companies and CEOs understand that work should be measured by what an employee delivers, and it doesn't matter where he does it. The output of employees is now the standard measure of productivity and not the amount of time an employee spends in the office.
Does Hybrid Working Offer New Opportunities For Investors? 
Yes, indeed. In this Post-Pandemic era, there are plenty of fresh opportunities for entrepreneurs and investors that are searching for unique franchise opportunities. New research reveals that flexible office space is becoming one of the most popular options for franchise investment, obliterating old traditional industries like coffee shops or gyms. 
Some experts predict that by 2030, approximately 30% of all commercial real estate will be flexible workspaces. For now, the hybrid working sector is growing each year by 10%, and many investors are seizing the opportunity.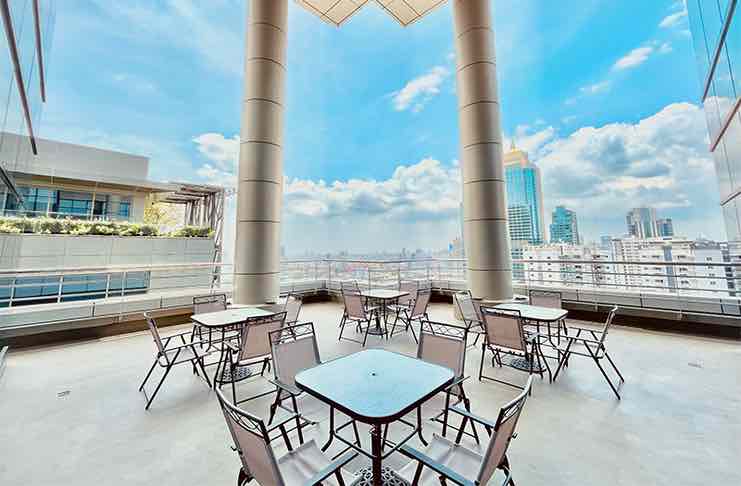 Meet IWG: The Global Leader in Hybrid Workspace
When entrepreneur Mark Dixon launched Regus in 1989, he practically invented a brand-new market for flexible workspace and co-working, and it's been thriving ever since. 
Today, Regus is under the British holding company called IWG, which has become a global leader in the hybrid workspace sector, operating a few brand names, including Regus, Spaces, IQ, and Signature. 
IWG has a network that is nearly 4x larger than that of their nearest competitor. It's the biggest player in this sector, by far, with:
8 million+ customers across 120 countries 

Over 1 million inquiries annually

3,500+ locations worldwide and 1,100 towns and cities

4 global brands to match every kind of business, work style, and price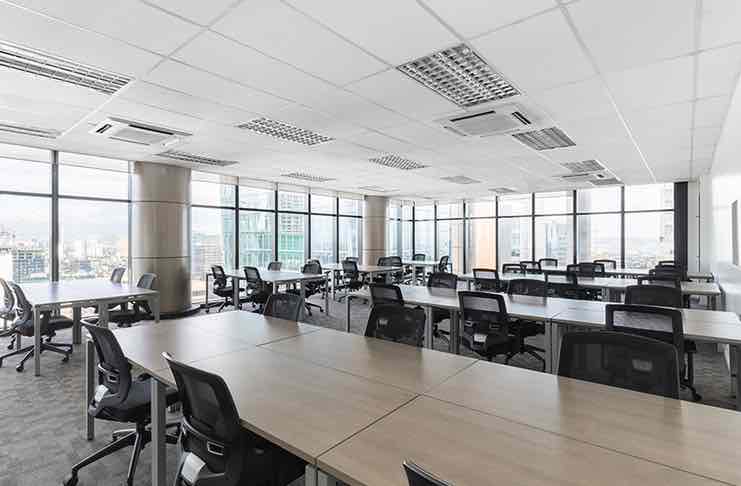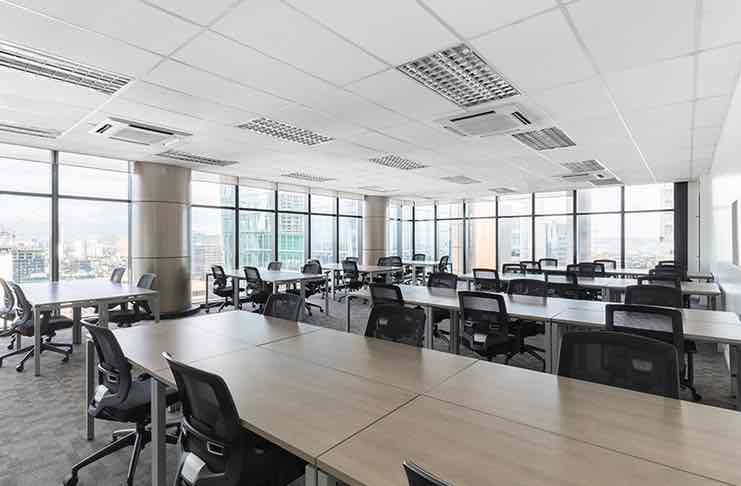 Want more details about IWG's franchising opportunities? 
A PROVEN BUSINESS MODEL, FINE-TUNED FOR SUCCESS
"Multiple studies have shown that businesses of all sizes are planning for a hybrid future," says IWG founder and CEO Mark Dixon. Flexible workspaces are going to play a crucial part in this future prospects. 
In 2021, despite the pandemic, the demand for hybrid workspaces across IWG markets has risen consistently month after month. 
"At IWG, we are aiming to expand our network, mostly by franchise, to provide a flexible workspace in every village, town, and city," says Dixon. 
This exponential growth has captivated the attention of entrepreneurs and investors worldwide. Flexible workspaces are now regarded as one of the leading options for franchise investments. 
IWG: 350% Rise In The Number of Franchise Locations
IWG saw a staggering 350% rise in the number of committed franchise locations in the first half of 2021. In the 3rd quarter, IWG signed contracts in six new countries with a total of 102 committed locations.
You can definitely say that IWG and its brands have become a global success story, proving to everyone how strong the hybrid workspace revolution is. In the meantime, Dixon predicts that the sector will continue to grow and that this big transformation in our working culture is permanent. 
Franchising in the flexible workspace sector will most probably continue to be a decisive factor in building on that global success story. 
Watch this news article about how the young population in the Philippines is driving demand for co-working spaces:
Why Are Investors Partnering With IWG? 
There are several key reasons for this:
IWG is the Biggest Global Market Leader in the Sector: 
IWG has a solid business model that has proven to be profitable. It also has the most recognizable brands under its arm, which can convert the untapped potential of the flexible workspace market into big profits.
IWG provides Operational Support: 
As a Franchisee of IWG, you'll be able to attend their online training school and utilize their global CRM system. IWG's advanced systems allow franchisees to improve efficiency and drive cost savings and revenue.
IWG Has a Well-Established Customer Base:
Franchisees can utilize to their advantage the power of IWG's brands and the firm loyalty that they instill among millions of customers who use their workspaces daily.
IWG Has Highly Effective Sales & Marketing
Partners can leverage IWG's highly effective marketing strategy and global sales platform which generates 100,000+ inquiries every month.
Multi-Brand Offering For Every Business Need, including:
REGUS: professional workspaces designed for productivity
– Extensive global coverage
– Wide variety of sizes
– Specialising in small, private offices and coworking areas 
SPACES: workspaces with a creative, entrepreneurial feel
– An audience of entrepreneurs, innovators, and game changers
– Focus on coworking habitats that also extend to private offices, meeting rooms and luxurious business clubs. 
– Designed to give customers the freedom to work exactly the way they wish to, with a nice backdrop of chic art and design.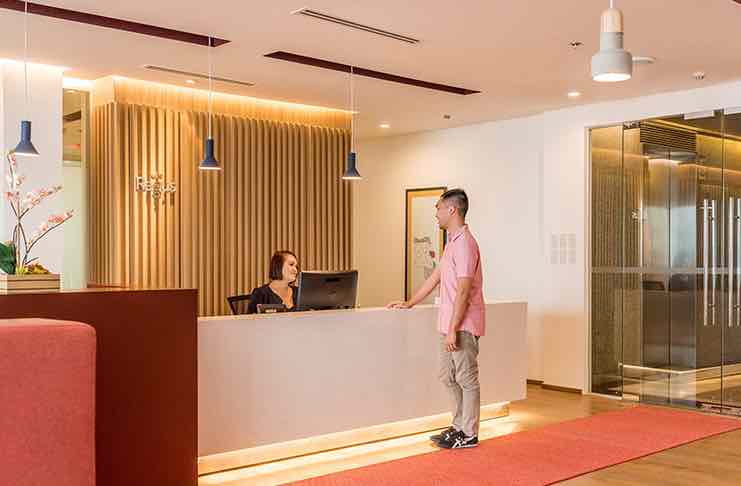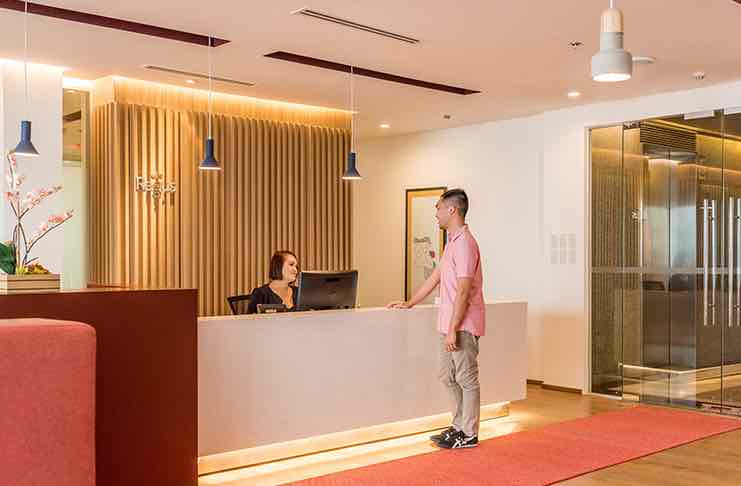 How Does IWG Give Support To Its Franchisees? 
IWG managed to build a far-reaching support system that provides franchisees with:
Access to fully use all of its vast suite of proprietary tools and systems 

Global customer support 

Full marketing platform, including website and app with set up and management for listing IWG locations

Ability to leverage IWG's international sales and marketing channels, including their network of global corporate accounts

Provision of a customizable marketing plan

Access to a wide collection of customizable marketing tools, including signage, events, advertising templates, sales collateral, PR materials and IWG stationery

Regular reviews by the IWG team of the marketing plan

Staff Recruitment and Training 
Most experts agree, that the growing demand for flexible workspaces is creating a unique opportunity for investors to take advantage of the hybrid working revolution. 
Being the leading force in the worldwide workspace and co-working sector, IWG is perfectly situated to provide potential franchisees the chance to capitalize on this opportunity.
Want more details about IWG's franchising opportunities?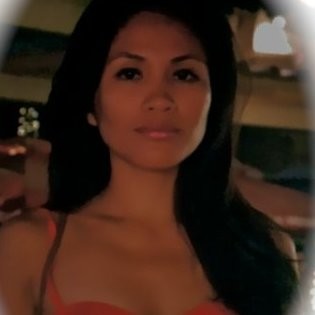 Jhona has been active in the Real Estate Market in the Philippines for the last 17 years. She's a real estate Consultant, Property Manager, and Broker dealing with various developers all across the country.