Lugaw King Food Cart Franchise by MTV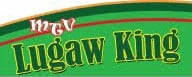 Lugaw King Food Cart Franchise is a franchising product offered by the company Midas Touch Ventures Franchising Corporation.  Its main food product is the Filipino food lugaw.

Food Cart Franchise Fee
Cost of this food cart franchise is P49,888
Franchise Fee Inclusions
The food cart franchise fee has the following inclusions:
use

of trade name and logo
6 feet x 2 feet food cart with steel framing

menu

board

equipment

1 crew uniform

one

on one crew

training

marketing

support

now

open tarpaulin sign

free

delivery within Metro Manila
Contact Details
Below are the contact details of Midas Touch Ventures Franchising Corporation.
Website: www.scrambleking.com
Email: skheadoffice@yahoo.com
Telephone nos.: (02)902-0934 loc. 1, loc. 2, and loc. 3
Fax no.: (02)415-3061
Mobile nos.:
    globe: 0917-733-3334, 0927-224-2222, 0927-900-0777
    smart: 0999-724-4444
    sun: 0923-718-4497
Address: #39 B. Dapitan Extension corner Apo Street, Sta. Mesa Heights, Quezon City, Philippines
Search terms:
lugaw franchise philippines
lugaw store design
lugaw business ideas
food product tarpauline
lugaw small cart franchise
lugaw king
lugaw cart
lugaw at tokwa baboy arrozcaldo business
how to start a small business LUGAW
how to contact the lugaw foodcart
---
FranchiseManila.com is a guide to the franchise business in the Philippines. Though it includes a list of franchising companies, they are not affiliated in any way with the website. If you have any queries regarding a particular company, please contact them directly through any of their contact details listed on their page.