Guide to the Franchise Business in the Philippines
BUSINESS NEWS AND EVENTS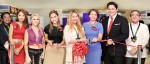 The recently concluded ENTREPRENEUR & FRANCHISE EXPO 2014 opened business opportunities to business professionals and aspiring entrepreneurs last June 27-29, 2014 at the Megatrade Hall 1, SM Megamall,Mandaluyong City. With...
more»
SMALL BUSINESS IDEAS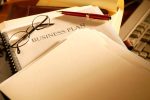 As with any country, there are a number of considerations you need to familiarize yourself with if you are going to start a business in Manila, the capital of the Philippines. Too many business people have tried their hand at...
more»
FRANCHISING BUSINESS

Bigasanko.com franchise is the brainchild of owner Ramilton James R. Alenton who conceived the idea when he was still living abroad.  His aim was to help Filipinos, especially those working abroad like himself, to own a...
more»
---
FranchiseManila.com is a guide to the franchise business in the Philippines. Though it includes a list of franchising companies, they are not affiliated in any way with the website. If you have any queries regarding a particular company, please contact them directly through any of their contact details listed on their page.