Guide to the Franchise Business in the Philippines
BUSINESS NEWS AND EVENTS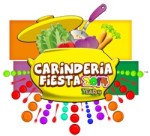 The Carinderia Fiesta 2014 will be held at the World Trade Center in Pasay City in October 3 and 4, 2014. It all started with a dream, a dream to uplift the standards of our beloved Carinderia industry. We wanted to hold their...
more»
SMALL BUSINESS IDEAS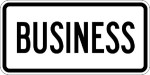 Are you planning to start a business within the year? As the first quarter is about to end, you shouldn't waste any more time trying to decide what to do. True, a start-up usually begins with a great idea, but you can always...
more»
---
FranchiseManila.com is a guide to the franchise business in the Philippines. Though it includes a list of franchising companies, they are not affiliated in any way with the website. If you have any queries regarding a particular company, please contact them directly through any of their contact details listed on their page.