Guide to the Franchise Business in the Philippines
ANNOUNCEMENTS
2nd Philippine SME Business Expo set on November 2014
Following the success of its first series in 2013, the second edition of the Philippine Small & Medium Enterprise Business Expo 2014 (PhilSME) is set to take center stage this coming November 21-23, 2014 at the SMX Convention Center Manila, Pasay City, Metro Manila, Philippines.
FRANCHISING BUSINESS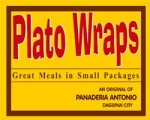 This is one of the most in demand concepts in the local franchising scene nowadays. Originated in Dagupan, Pangasinan and started by Kamella Seen, whose family owns a bakery Panaderia Antonio – the mother company of Plato...
more»
SMALL BUSINESS IDEAS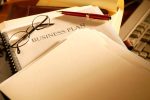 As with any country, there are a number of considerations you need to familiarize yourself with if you are going to start a business in Manila, the capital of the Philippines. Too many business people have tried their hand at...
more»
---
FranchiseManila.com is a guide to the franchise business in the Philippines. Though it includes a list of franchising companies, they are not affiliated in any way with the website. If you have any queries regarding a particular company, please contact them directly through any of their contact details listed on their page.