Guide to the Franchise Business in the Philippines
NEWS AND INSPIRATION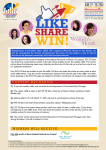 LIKE the Entrepreneur & Franchise Expo FB page SHARE the Womenpreneur photo of the day to earn entries & get a chance to WIN Php 500 worth of New Zealand Ice Cream Contest Details To join the weekly raffle, one must LIKE the EFE FB...
more»
SMALL BUSINESS IDEAS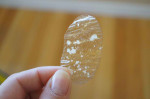 Potato chips are a fantastic snack.  Who doesn't want to get a piece when they see a bag full of them.  They are already great as they are but you can do something more to make them better and cooler than what they are now.  You can make...
more»
FRANCHISING BUSINESS

The fashion industry in the Philippine has indeed been growing fast these past few years. The crown jewel of Golden ABC, the Penshoppe franchise is now one of the leading clothing brands franchising in the Philippines. It originally started in Cebu...
more»
FRANCHISING 101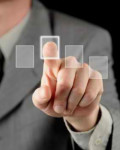 Whether you're a neophyte in the industry or not, starting a new small business can be both exciting and stressful. Nevertheless, the rewards that come with doing things right are more than enough to motivate you to take the plunge and do your...
more»

Not everyone has the resources nor the aptitude to start and run a business. Franchising on an existing business is actually one of the easiest ways to being a business owner. If you can't be bothered with having to apply for business permits and...
more»
---
FranchiseManila.com is a guide to the franchise business in the Philippines. Though it includes a list of franchising companies, they are not affiliated in any way with the website. If you have any queries regarding a particular company, please contact them directly through any of their contact details listed on their page.