Guide to the Franchise Business in the Philippines
BUSINESS NEWS AND EVENTS
Professionals, students and non-working individuals who wanted to put up their own businesses have something to look forward to on July 25-27 in Megatrade Hall 2 in SM Megamall. This is because the Philippine Business and...
more»
SMALL BUSINESS IDEAS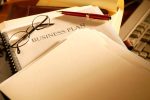 As with any country, there are a number of considerations you need to familiarize yourself with if you are going to start a business in Manila, the capital of the Philippines. Too many business people have tried their hand at...
more»
---
FranchiseManila.com is a guide to the franchise business in the Philippines. Though it includes a list of franchising companies, they are not affiliated in any way with the website. If you have any queries regarding a particular company, please contact them directly through any of their contact details listed on their page.