Guide to the Franchise Business in the Philippines
FRANCHISING BUSINESS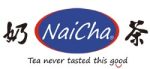 Naicha tea's ingredients are imported from Taiwan, it is one of the best tasting milk tea in the country. Only fresh brewed tea leaves to ensure that customers will be offered the best quality products. The first Naicha...
more»
SMALL BUSINESS IDEAS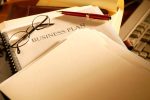 As with any country, there are a number of considerations you need to familiarize yourself with if you are going to start a business in Manila, the capital of the Philippines. Too many business people have tried their hand at...
more»
---
FranchiseManila.com is a guide to the franchise business in the Philippines. Though it includes a list of franchising companies, they are not affiliated in any way with the website. If you have any queries regarding a particular company, please contact them directly through any of their contact details listed on their page.