Guide to the Franchise Business in the Philippines
ANNOUNCEMENTS
How to Invest in the Right Franchise Seminars – Nov and Dec 2014
Need help finding the right franchise? Join our seminar on "How to Invest in the Right Franchise".
How to Franchise Your Business – A Seminar for Aspiring Franchisors, Nov 2014
Learn how you can grow your business from ONE to MANY via FRANCHISING and find out how Jollibee, Max's, Goldilocks,Potato Corner, Crystal Clear, The Generics Pharmacy, Fruit Magic, Bench, Reyes Haircutters and many other successful franchises did it!!!
Philippines Gears Up For ASEAN SME Gathering This Year. November 21-23, 2014 at the SMX Convention Center Manila, Pasay City.
For the past years, the Philippines have emerged as one of the fastest growing economies in the world, impressively rivaling the growth rates of fellow Asian countries. From being referred to as the "sick man of Asia" in headlines, it has turned around to being referred to now as the "new breakout nation".
SMALL BUSINESS IDEAS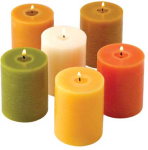 All Saint's Day is fast approaching and what a very timely small business idea to have, than candle making? I say this business could prove to be one of the best one as the materials in making them does not cost so much and...
more»
FRANCHISING BUSINESS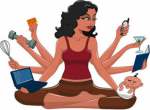 It is a fact that starting a complete new business is really an interesting and an exciting thing to do. However, running a business platform gets really tough for a house wife with kids and family. It has been seen that many...
more»
---
FranchiseManila.com is a guide to the franchise business in the Philippines. Though it includes a list of franchising companies, they are not affiliated in any way with the website. If you have any queries regarding a particular company, please contact them directly through any of their contact details listed on their page.