Juice

Buko ni Fruitas Franchise is one of the franchising packages being offered by Lush Group of Companies, a Philippine based company.  The company responsible to the famous Fruitas brand has created this Buko Food Cart concept which was established May 13, 2005.
This franchise offers customers with fresh buko juice taken from newly opened coconuts.  They also serve coconut meat with an option to add other fruits and chocolate, giving quite a different experience with eating this healthy fruit.
---
FranchiseManila.com is a listing of franchise business in the Philippines. Any company listed here is not affiliated in any way with the website. If you have any queries regarding a particular company, please contact them directly through any of their contact details listed on their page.
---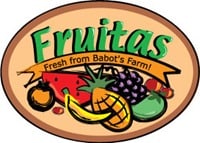 Fruitas "Fresh From Babot's Farm" Franchise is the first and among the several franchising packages offered by Lush Group of Companies. Fruitas started in February 1, 2002 in SM Manila and became a pioneer in the healthy fruit drink sector in the Philippines.  Since then, Fruitas grew and became known as one of the leading brands offering healthy fruit drinks.  It's still growing in numbers and is currently more than 250 outlets nationwide.
Fruitas serves a variety of fruit shakes, fruit smoothies, and fruit juices,  and with the vast amount of choices to choose from, customers will definitely find the right drink for them.  Among the fruits that they offer are mangoes, apples, bananas, papayas, melons, and a lot more.
---

Jelly G Thai Milk Tea started in 2010.  It serves authentic, creamy and perfectly blended Thai Milk Tea.
Jelly G are made from all-natural ingredients and their tea leaves are steeped fresh daily.  They mix them with other natural ingredients like Arabica Coffee, Pure Australian Milk Chocolate, Puree from fresh fruits, and plus their signature grass jelly.
They serve a variety of flavors of Thai Milk Teas, Coffees, Chocolate Drinks and Fruit Juices.
---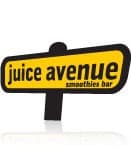 Juice Avenue Franchise is one of the brands offered for franchising by Lush Group of Companies, a company in the Philippines.  It was established September 26, 2004.  They serve a variety of mixed juices and smoothies.  They use fresh fruits which are mixed with either vanilla ice cream of fresh milk.
Each smoothie actually represents and are named after a place where each flavor was inspired from.  Examples of this juices and smoothies are the 5th ave. NY – mixture of apple, orange, kiwi and pineapple, Calle Escolta – mixture of mango, watermelon, banana, and melon, and Roxas blvd. – mixture of mango, banana, pineapple and guava.
---

Kool King Palamig Station is one of the food cart packages by Midas Touch Ventures Franchising Corporation, a company based in the Philippines.  Their main product is the Palamig, which are cool drinks of different varieties that were originally sold along the streets in the Philippines.
---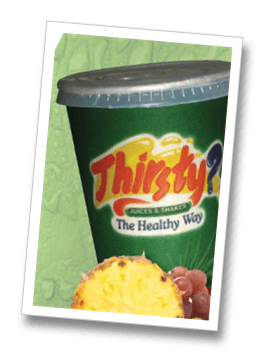 Thirsty? Juices and Shakes started operating in December of 1993 offering a variety of fruit juices and fruit shakes.  After 3 years with only 2 outlets and with both having difficulties, the Pages family bought the business from the original owners on November 16, 1996.  They then started transforming some aspects of this business.  From the visual design and presentations of the logo, cups, and the entire food cart to changes in the product line, they made Thirsty? into a more profitable and competitive business system.
All the transformation proved to be successful as Thirsty? began growing and expanding from the 2 floundering outlets to over 70 outlets scattered all over the Philippines.
Thirsty? is open for franchising.  Their franchising system was developed with the help of RK Franchise Consultancy Inc.  They are also a member of the Filipino International Franchise Association (FIFA).
---