Franchising Business

Coffee shops pop out like mushrooms now-a-days as drinking coffee becomes more of a lifestyle, one name stands out, Bo's Coffee.  Bo's Coffee has been here since 1996, originally from Cebu and founded by Mr. Steve Benitez.  Bo's Coffee uses home grown coffee beans which they are proud advocates of it.
A Bo's Coffee Franchise would be an exciting and fun venture for business minded coffee lovers.  Bo's coffee serves top notch home grown coffee, tea, pastas, sandwiches and pastries.  Bo's coffee also serves several breakfast meals for the early morning person, from omelettes, sandwiches, pastas, sausage and pancakes.
Search terms:
barneys burger franchise cost
how much is bo coffee franchise
bos coffee franchise
bos coffee franchise philippines
caffe bene financial statements
franchise fee bo\s coffee
---
FranchiseManila.com is a guide to the franchise business in the Philippines. Though it includes a list of franchising companies, they are not affiliated in any way with the website. If you have any queries regarding a particular company, please contact them directly through any of their contact details listed on their page.
---

This renowned fashion apparel retail company first started as an SM Manila concessionaire way back in 1987. Being loved by the Filipinos who love shopping, and manned by the most hardworking, efficient creative people in sales, advertising, and merchandising fields; it flourished into a tremendous growth. With the leadership of Mr. Victor Tan of Crolific Garments Mfg. Corp, it is now one of the top players in the retail industry. Enjoying a nationwide popularity, it has now branches around the Philippines. The company boasts of its stylish and fashionable; cool casual clothing, perfumes and accessories as well for all ages. It does not limit its designs with only looks and style. The product's variety speaks of style without compromising one's self!
---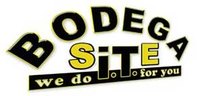 Bodega Site started out in a portion of a stock room which sole proprietor Engineer Anthony Junior J. Baisa asked from his father and was established in December 8 2000. The Bodega Site franchise is a one-stop shop for computers, cameras, cellphones and consumer electronics and offers after-sales maintenance, repair and other technology based services such as web development and hosting, point of sales, CCTV, security and alarm systems, basic and advanced troubleshooting, I.T. security and performance, structured cabling and networking and service maintenance of MIS.
Search terms:
bodega site best franchise
---

It was the CEO of body and Sole Spa Mr. Johnie C. Lim, who conceptualized the idea of complete body relaxation at a half cost. This, paired with passion and dedication in his work has made the company earn loyal customers is something that is hardly achieved in the spa industry. The reputable and award winning spa, takes pride of several branches nationwide nowadays. But the company continuously explores partnership with qualified and deserving entrepreneurs who are interested in health and well being business industry. Join the proud recipient of the Philippine Marketing Excellence Award as the Most Outstanding Massage Spa in the Visayas and Mindanao in continuing the legacy it has started – giving every Filipino client a great massage and spa they will ever experience in very affordable price!
Search terms:
barneys burger franchise fee
body and sole branches in manila
---

Botoy's Litson Manok, BBQ and Liempo first store opened March of 2000 as a small kiosk selling lechon manok and liempo.  Initially their sales averaged 15 chickens and 4 kilos of liempo a day but as regular customers started to grow, and also because of requests from them, they added a dining area and tables serving their tasty litson manok, bbq and liempo with rice and drinks.  By 2003, Botoy's Litson Manok, BBQ and Liempo grew into 3 more branches.  In 2004, they are already producing an average of 200 chickens, 70 kilos of liempo, and 50 kilos of pork barbecue each day in a bigger commissary.
Search terms:
botoys litson manok
design for lechon cart
Big botoy pic
botoys franchise is a
botoys lechon manok
botoysfranchise
botoy\s lechon manok franchise
franchise fee lechon manok
lechon manok cart design
---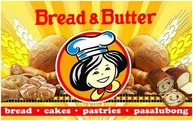 Bread and Butter started in 1986 by the Dela Cruz family as a small bakery in Kalibo, Aklan.  For more than 2 decades, the Bread and Butter Franchise has been the go-to bakery of the people in Western Visayas and the Southern Luzon region for their high quality bakery products and food services.
As demand of the Bread and Butter products grew, the Dela Cruz family ventured into franchising in 2003 which lead them to become the leading bakery in western Visayas.  As a testament to that, Bread and Butter received several awards in the franchise world such as the prestigious Presidential Awards for Outstanding Franchise – Visayas for Most Outstanding Bakeshop and the SME Model by Bank of the Philippines with DTI and is recognized by business magazines like Entrepreneur Philippines.
Search terms:
bread and butter franchise philippines
bakery franchising philippines
bread franchise philippines
---

Brother's burger is considered one of the more popular burger joints in the Philippines. They are known for their flame-broiled 100% beef burgers, milk shakes, cholesterol-free French fries and other gourmet sandwiches. Sounds expensive? Not really, a burger can range from 75 pesos to 280 pesos and you are guaranteed that you will have a full tummy. Brother's burger even offers salads for those vegans or for those who are in diet. Though Brother's burger is affordable, don't underestimate the quality of meat or their products. Brother's burger commits to giving a burger that cannot be compared to regular fast food joints.
---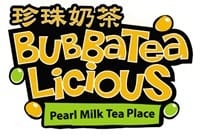 Bubbatealicious Pearl Milk Tea Place began in 2009.  They offer a brewed Chinese tea mixed with a variety of flavors such as fruit syrups, milk, fresh fruit bits, chewy tapioca and coconut jelly.
Customers can choose from these available flavors Pearl Milk Tea – royal milk tea, taro milk tea, caramel milk tea, choco milk tea, strawberry milk tea, blueberry milk tea, and matcha milk tea.  They also offer Pearl Fruit Teas with these available flavors – wild berries, mango delight, kiwi and dew, and strawberry passion.
With the bubble tea becoming more and more popular for its healthy benefits, Bubbatealicious started offering a franchising business to the public.
Bubbatealicious Pearl Milk Tea Place is a member of the Association of Filipino Franchisers, Inc. (AFFI).
Search terms:
milk tea franchise
milk tea franchise philippines
milk tea business
bubbatealicious franchise
bubble tea franchise philippines
tea business in the philippines
milk tea business philippines
milk tea franchise in the philippines
tea franchise philippines
milk tea philippines franchise
---

Buko ni Fruitas Franchise is one of the franchising packages being offered by Lush Group of Companies, a Philippine based company.  The company responsible to the famous Fruitas brand has created this Buko Food Cart concept which was established May 13, 2005.
This franchise offers customers with fresh buko juice taken from newly opened coconuts.  They also serve coconut meat with an option to add other fruits and chocolate, giving quite a different experience with eating this healthy fruit.
Search terms:
buko juice business
buko juice store at manila
buko shake franchise
buko house franchise
coco juice franchise philippines
gulaman koolers franchise
buko juice philippines
business name for buko
franchise bukojuice
buko stand franchose
---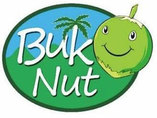 Buko Nut Food Cart Franchise is one of the single food cart franchise packages being offered by Filtrepreneur Franchise, Inc.  Their products are generally buko based drinks which include their Buko Fresh, Buko Shake, Buko Pandan and Buko Ube.
Search terms:
---