Franchising Business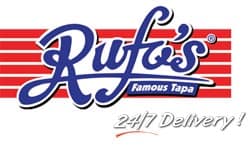 Serving delicious Filipino food that is open 24/7 and delivers as well. Its main menu is every Filipino favourite's Tapa – strips of tender and juicy beef, served in rich sauce with garlic rice and fried egg. It is dubbed as the country's only "saucy tapsilog". Rufo's Tapa was started by group of officemates in 1984 in Makati City. A simple 24/7eatery and a simple concept were born – to serve delicious food, sell cheap beers, and to earn extra income. Ever since the business started, it has built an army of loyal followers who fell in love with their tasty food at affordable prices. Rufo's Tapa's success has helped the country in making "tapsihan" we renowned all over. In 2003, the store has been designed for franchising, the business system was professionalized and a partnership with Francorp was made. Nowadays, Rufo's Tapa outlets are operating 24/7 in Metro manila and neighbouring towns and cities.
---
FranchiseManila.com is a guide to the franchise business in the Philippines. Though it includes a list of franchising companies, they are not affiliated in any way with the website. If you have any queries regarding a particular company, please contact them directly through any of their contact details listed on their page.
---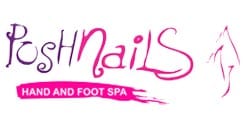 In 2002, Catherine Ilacad created Posh Nails Hand and Foot Spa. What it introduced to the modern women and/or spa addicts is unique and modern laid back ambience that made the establishment one of the pioneers in the natural care nail industry. As soon as the patrons enter Posh Nails Hand and Foot Spa, they will be greeted by a very relaxing and cool ambience consists of comfortable lounges, soft pillows, it's like they are being transported into a fancy girl's bedroom. To complete the cool set up of the place, soothing music plays in the background that makes the spa goers really feel relaxed and the overall experience make them come back for more. Ultra luxurious pampering and great customer service is what the company provides its loyal patrons.
Search terms:
hand and foot spa in Manila
---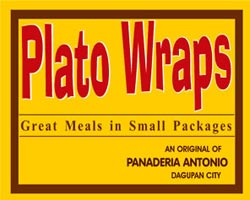 This is one of the most in demand concepts in the local franchising scene nowadays. Originated in Dagupan, Pangasinan and started by Kamella Seen, whose family owns a bakery Panaderia Antonio – the mother company of Plato Wraps. The idea of making a unique bread that she can call all her own, is where this business has started. In 2001, Seen introduced chunky and tasty grilled chicken spiced up and stuffed in flat bread, later become the signature product of Plato Wraps. The last quarter of the same year, the signature product has been marketed in Metro Manila. Plato Wraps started expanding after the establishing 5 company owned stores. The owner does not award the franchise here and there. She wants to make sure that the applicant is a customer, and a believer of the product the company offers. As she believes, it will not be difficult for them to market and operate the business if this is the case. It will come naturally.
Search terms:
maximus pizza franchise fee
Canon SELPHY CP820 philippine price
how to have maximus pizza branch
list of best franchises in the philippines and prices
plato wraps franchise
plato wraps frnachinlae
---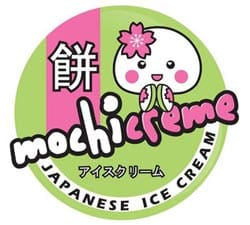 Remember the ice cream we used to eat as children? Due to advanced technology, it has now evolved from simple ice cream to being a filling of dough and dusted with white powder in the outside. Mochi Creme has made simple ice cream unique and more exciting and fun to eat and enjoy not only by children, but adults as well. Nowadays, we can enjoy eating ice cream without the messy drips. Mochi Creme is Japan's product and is now popular in the Philippines due to its unique idea and tasty products. The company has created various flavors of these desserts that will surely suit every individual's distinct personalities:
Search terms:
mochi ice cream franchise
soft ice cream and yogurt foodcart bussiness in philippines
---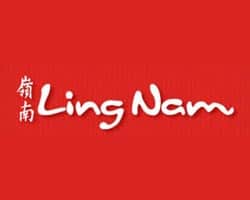 It was an instant hit when it first started in 1950, serving hot and delicious food like Beef Wanton Noodles, its signature dish; it became one of the most popular Chinese food outlets that serve authentic Chinese dishes. Ling Nam serves only the best quality, hot and tasty food that customers crave for. Since Ling Nam started, it has built an army of loyal pastors who keep coming back for more of their great tasting food and good service at the same time. Way back in 2006, Ling Nam has been re-launched via franchising system and it has been reengineered under a new management that developed the concept of Ling Nam to a revitalized brand and fast casual dining look. Ling Nam has opened the following branches since it has opened its doors: Wanton Parlor, Manila, Banaue in Quezon City, Greenhills in San Juan City, Commonwealth Quezon City, Pasig City, Glorietta, and Pasig City as well as Mandaue in Cebu City.
---

Designing luxury leather bags and luggage both for men and women since 1898. Le Tanneur is a popular boutique that offers international deliveries at certain fees. The company has a strong management skills and vast experience in retail industry. Since the 90s, it has developed its own network and after a few years started expanding into new stores and even offers affiliation to qualified entrepreneurs who have the passion and commitment to the retail business.
---

The founder and owner of Jesi Mendez Salon, obtained his International Cosmetology license in California, USA in 1975 –given by the California Board Exam.  He finished advanced courses and attended seminars internationally and boasts multiple awards both locally and globally. In 2002, Jesi Mendez Salon was awarded by Hair Asia as One of the 10 Finest Salons. Hence, Jesi Mendez has been recognised as the country's top beauty authority. The business started about three decades ago in Buendia as a simple salon. It was once well known for its bridal make up expertise then.  Since then it has expanded into 12 branches located in high end malls. Catering to wide clientele from celebrities, models, young professionals, students, plain housewives and even the regular male clients have been hooked in the services, Jesi Mendez Salon provides. The outlets are located in the most strategic locations including busy malls, hotels and town centres.
Search terms:
---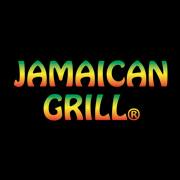 Friends Frank Kenny and Tim Murphy are the founders and co- owners of Jamaican Grill, they opened its door way back in 1994 in Chamorro. 10 years after, the 2nd outlet opened up in Tumon, which became an instant hit with tourists. Only serious food is what the company offers. Jamaican Grill plans expansion to neighbouring countries and invites qualified individuals to share the success with them.
Search terms:
jamaican patties philippines franchise fee
---

The business with heart.  Farronccino Cafe started by young lovers who are coffee lovers as well. They thought of making a business out of their fascination for coffee and frappes. Both of them believed that every Filipino family, young and old should enjoy the coffee they are offering despite of their status in life. The first branch ever, opened in the University belt way back in 2010 and after a couple of years, they have expanded in Visayas and Mindanao with future expansion plans soon. Farronccino Cafe offers frappes, milk tea, yogurt, espressos and smoothies at very affordable price of just Php 44 to 66 Php per cup. This is a true value for money especially for students, young professionals or any budget conscious individual who simply want to enjoy coffee at its best. The company employs out of school youth and this is only one reason why they are being tagged as a business with heart.
Search terms:
affordable fraffe for franchise philippines
farronccino cafe
farronccino cafe franchise
farronccino cafe franchise fee
farronccino cafe kiosk
farronccino franchise philippines
---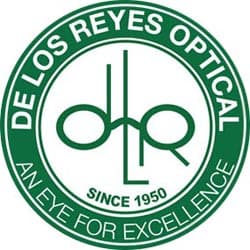 This company was started way back in 1940s by brothers who are Optometrist and Optician. They are sons of then senator Don Isabelo de los Reyes. It was first named De Los Reyes Trading and wholesale distributor of frames and lenses when it first opened its door. In 1950, it has expanded its operations in Cebu. Through the years, the company has been taken over by the sons who strived to keep up to date with the latest technology in the industry. They see to it to attend seminars in United States of America and various Asian countries as well to purchase state-of-the-art equipment and to get updated so as not to be left behind in the industry and offer the best services to their customers. Indeed, De Los Reyes Optical boasts to be one of the best in the country with up to date facilities and highly trained personnel and Optometrists.
---