Franchising Business

The Bigg's Franchise was first established as Mang Donald in January 18 1983 as a take out window by three friends who just wanted to give the food business a try.  Generally, Bigg's Diner mainly servies American food including burgers and fries, pizza, fried chicken, and shakes.  Today, Bigg's Diner is a big hit among Bicolanos who love American dishes.
Bigg's is still aiming for the top which makes it a perfect investment for those who would like the challenge of bringing a franchise to the next level.  Don't worry too much about the stability of Bigg's Diner or if it would not be a success as Bigg's Diner has already proven this by winning the Most Outstanding Food Chain award in Bicol by the prestigious Philippine Marketing Excellence Awards.
---
FranchiseManila.com is a guide to the franchise business in the Philippines. Though it includes a list of franchising companies, they are not affiliated in any way with the website. If you have any queries regarding a particular company, please contact them directly through any of their contact details listed on their page.
---
This beauty clinic chain has been in the business for 18 long years. Starting only with 3 bedroom clinic in Davao, it now prides itself of more than 50 clinics nationwide. It is indeed a brand of beauty in the Philippines nowadays; which offers competitive services, and always sees to it that the customers are given the highest quality treatments and customer services as well.  The highly qualified staff is trained abroad to keep up with the global standard in the beauty and fitness business. Bioessence boasts of happy clients who are well accommodated, warm welcome, hygienic housekeeping and provide them with only quality services.
Search terms:
---

Bitzy's Fish Fries n' Co. Food Cart Franchise is a franchising business product of TS Fiesta Seafood Snack Corporation, a Philippine based company.  This food cart mainly sells healthy snack foods.
The snack product is basically made from rice based ingredients and mixture of seafood ingredients.  You can choose among these available snack flavors – fish, prawn, crab, lobster and squid.  You can also choose from among these specially made sauces – cheezee dip, sweet chili mustard, sweet chili sauce, sour cream n' onion, bar-b-q sauce, and spicy vinegar.
Search terms:
french fries franchise philippines
how to start a french fries business philippines
Philippines flavouring in fries
frsnchise cheese fries
fries business company in philippines
fish fry franchise
french fries food cart philippines
french fries business philippines
franchising a french fries business
foodcart french fries
---

Black Pearl Franchise is a food cart franchise offered by Lush Group of Companies, a Philippine based company.  Black Pearl was established October 7, 2007 and it serves a variety of drinks and shakes with mixed sago or tapioca balls.
Customers can choose from fresh fruit smoothies or flavored powder shakes that comes with sago in them.
It currently has 90 outlets and its still growing.
Search terms:
black pearl franchise
fruit shake business
fruit shake franchise philippines
shake franchise philippines
shake franchise
fruit shakes franchise philippines
fruit shakes franchise in the philippines
fruit shake foodcart
fruit shake cart in the philippines
fruit shake business in the philippines
---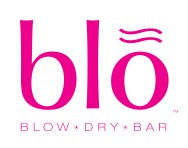 The concept of this company is to Wash Blow and Go. No haircuts, no hair colours, simply blow drying. Based in North America, it has started in 2007. The idea is to provide quick, quality blow outs in really affordable prices. Currently, the company has more than 40 outlets to serve customers all across North America, Philippines, and Russia with plans of future expansions. In the Philippines, Blo is located at Serendrain Taguig City and Rockwell in Makati City.
---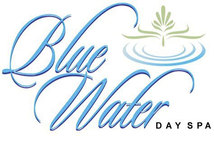 Blue Water Day Spa was well known for its innovative treatments, advanced therapies and breakthrough procedures, and distinguished itself as a hub of wellness that provides second to none services and products to customers ever since it has first opened in 2005. Not too long after, it has been acclaimed as one of the best in the country not only because it provides relaxation and healing to the Filipino people but also due to its magnificent ambience, attractive water features, and it represents the serene color of the sea for its color palette. Passion, meticulous training, creating revolutionary wellness treatments that are designed especially for the mentally and physically stressed out, are the factors that made this spa rocketed all the way up to the top.
Search terms:
barneys burger franchise
bluewater day spa philippines provide sponsorship
list of franchising spa in metro manila
Looking for massage spa franchise in the Philippines
spa franchise
spa franchise philippines
what are the uniqueness of the filipino massage than the others
---

Coffee shops pop out like mushrooms now-a-days as drinking coffee becomes more of a lifestyle, one name stands out, Bo's Coffee.  Bo's Coffee has been here since 1996, originally from Cebu and founded by Mr. Steve Benitez.  Bo's Coffee uses home grown coffee beans which they are proud advocates of it.
A Bo's Coffee Franchise would be an exciting and fun venture for business minded coffee lovers.  Bo's coffee serves top notch home grown coffee, tea, pastas, sandwiches and pastries.  Bo's coffee also serves several breakfast meals for the early morning person, from omelettes, sandwiches, pastas, sausage and pancakes.
Search terms:
coffee shop franchise philippines
bo coffee franchise
bo's coffee franchise cost
bo's coffee franchise fee
bos cafe franchise
cheap coffee shop franchise opportunities in philippines
franchise nau thai in cebu
is there a coffee franchise called mr coffee
---

This renowned fashion apparel retail company first started as an SM Manila concessionaire way back in 1987. Being loved by the Filipinos who love shopping, and manned by the most hardworking, efficient creative people in sales, advertising, and merchandising fields; it flourished into a tremendous growth. With the leadership of Mr. Victor Tan of Crolific Garments Mfg. Corp, it is now one of the top players in the retail industry. Enjoying a nationwide popularity, it has now branches around the Philippines. The company boasts of its stylish and fashionable; cool casual clothing, perfumes and accessories as well for all ages. It does not limit its designs with only looks and style. The product's variety speaks of style without compromising one's self!
Search terms:
Financial managers of Bobson Apparel franchise
www bobson com
---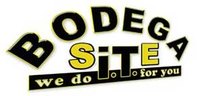 Bodega Site started out in a portion of a stock room which sole proprietor Engineer Anthony Junior J. Baisa asked from his father and was established in December 8 2000. The Bodega Site franchise is a one-stop shop for computers, cameras, cellphones and consumer electronics and offers after-sales maintenance, repair and other technology based services such as web development and hosting, point of sales, CCTV, security and alarm systems, basic and advanced troubleshooting, I.T. security and performance, structured cabling and networking and service maintenance of MIS.
---

It was the CEO of body and Sole Spa Mr. Johnie C. Lim, who conceptualized the idea of complete body relaxation at a half cost. This, paired with passion and dedication in his work has made the company earn loyal customers is something that is hardly achieved in the spa industry. The reputable and award winning spa, takes pride of several branches nationwide nowadays. But the company continuously explores partnership with qualified and deserving entrepreneurs who are interested in health and well being business industry. Join the proud recipient of the Philippine Marketing Excellence Award as the Most Outstanding Massage Spa in the Visayas and Mindanao in continuing the legacy it has started – giving every Filipino client a great massage and spa they will ever experience in very affordable price!
Search terms:
body and sole franchise fee
body and sole spa interior
---