Franchising Business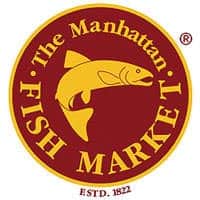 Seafood loving customers are coming back for more to get themselves spoiled in this American style restaurant that offers only the freshest catch of the day, delicious and mouth-watering wide seafood selection. Finger licking good Manhattan Fish n' Chips, delectable Garlic Herb Mussels and the crowd drawer Manhattan Flaming Seafood Platter. The loyal customers vouch for the great customer service they experience from the restaurant's "Sea-cret agents" they are the well trained staff who do not get tired of serving their valued customers with passion and dedication. The food loving diners always get happy tummies and satisfied with the great overall service of The Manhattan Fish Market, upon every visit.
---
FranchiseManila.com is a guide to the franchise business in the Philippines. Though it includes a list of franchising companies, they are not affiliated in any way with the website. If you have any queries regarding a particular company, please contact them directly through any of their contact details listed on their page.
---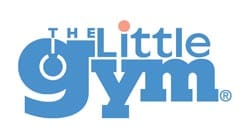 The Little Gym encourage children at their own pace, helps build their self-esteem they need to live successfully in life. It is a US franchised development and fitness centre for children from 4 to 12 years old. What services does The Little Gym offers: gymnastics, skilled instruction in motor skills development, beginner's karate and sports skills development. The aspects of a child's development objectives in The Little Gym: socialization skills, good listening, cognitive, strength, muscle tone, flexibility, motor skills, rhythm and balance. The company started in 1970, and ever since then, it has continued serving children and provided the foundation they need in growing up in its non-competitive programs, that are taught in a safe and fun nurturing environment.
Search terms:
---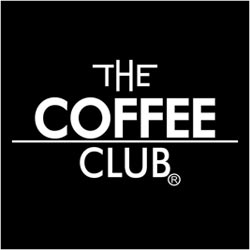 This establishment is Australia's biggest home-grown café group with more than 340 outlets all over Australia, New Caledonia, New Zealand, Thailand, and China, employing over 6,000 staff and serving more than 40 million cups of coffee annually. The Coffee Club's first store ever was opened in November 1989 at Brisbane's Eagle Street Pier. Ever since, it has expanded to more than 300 outlets. The company is an established household name and it is the most preferred venue for millions and millions of coffee loving people al throughout the Asia Pacific. The Coffee Club's vision is to be a global leader in retail and franchising as well. It is not only well known for its delicious and fresh coffee, but great service as well.
Search terms:
farronccino cafe product presentation
---

A very unique store (online and physical) catering to sabungeros (cockfighting aficionados). The Cockhouse is the first of its kind in the Philippines, it provides sabong novelty products that are crafted locally. A one-stop shop online that offers unique sabong poultry supplies and novelty items, shopping conveniently for 24/7, its online platform is user friendly and the store only provides value for your money. Perfect gifts for those who are into cockfighting local and even overseas. This business was first established by friends, who share the same passion for cockfighting. The Cockhouse caters to the untapped market of 8-10 Million approx. cockfighting aficionados in the country. Currently, it has 8 outlets ever since it started. The business is a good opportunity especially cockfighting is legal in the Philippines; the future presents a strong customer demands.
Search terms:
---

Dubbed as the world's largest chain of modern Thai restaurants, its incredible menu selection is renowned globally. One of them is Massaman Curry, named Number 1 world's most delicious food by CNN. In this company, it is all about the customer. Thai Express thinks of what is best for the customers and implements it in their everyday operations. Only the most relaxing ambience is offered to the customers so they can enjoy savouring their delectable dishes made from best and freshest ingredients available. What's great is, they offer foods at very reasonable prices. Thai Express wants to emphasize that good dining experience need not be costly.
Search terms:
franchise fee barneys burger
---
This chic lingerie company that started its tradition of the art of lingerie – a true craftsmanship work started in 1999. Dan and Suissa, created the first store which stood out among competitors. The company's concept of baroque and sensual soul has been a trend setter since the beginning of time. Soleil Sucre's network has begun growing tremendously after 2 years. The company started opening up franchises which nowadays count to more than 100 outlets globally. Its concept never fails to appeal to the loyal customers and that is the reason why they cannot have enough of the products of Soleil Sucre. Innovative, fashionable, at unbeatable prices! The wide array of colours is incredible and no woman can resist them. The stores lay out, designs and decorations are quite appealing and conducive to women's shopping for lingerie. The shop itself transmits a baroque atmosphere, decorated with gold and pink accents to add up to the feminine touch of the shop. Simple but sparkling, really luxurious but it does not necessarily mean the price is unreasonable.
Search terms:
---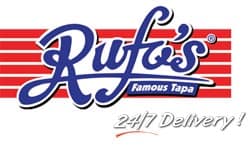 Serving delicious Filipino food that is open 24/7 and delivers as well. Its main menu is every Filipino favourite's Tapa – strips of tender and juicy beef, served in rich sauce with garlic rice and fried egg. It is dubbed as the country's only "saucy tapsilog". Rufo's Tapa was started by group of officemates in 1984 in Makati City. A simple 24/7eatery and a simple concept were born – to serve delicious food, sell cheap beers, and to earn extra income. Ever since the business started, it has built an army of loyal followers who fell in love with their tasty food at affordable prices. Rufo's Tapa's success has helped the country in making "tapsihan" we renowned all over. In 2003, the store has been designed for franchising, the business system was professionalized and a partnership with Francorp was made. Nowadays, Rufo's Tapa outlets are operating 24/7 in Metro manila and neighbouring towns and cities.
Search terms:
barneys burger franchise fee
---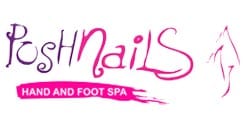 In 2002, Catherine Ilacad created Posh Nails Hand and Foot Spa. What it introduced to the modern women and/or spa addicts is unique and modern laid back ambience that made the establishment one of the pioneers in the natural care nail industry. As soon as the patrons enter Posh Nails Hand and Foot Spa, they will be greeted by a very relaxing and cool ambience consists of comfortable lounges, soft pillows, it's like they are being transported into a fancy girl's bedroom. To complete the cool set up of the place, soothing music plays in the background that makes the spa goers really feel relaxed and the overall experience make them come back for more. Ultra luxurious pampering and great customer service is what the company provides its loyal patrons.
Search terms:
posh nails franchises for sale in manila
---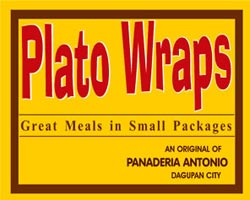 This is one of the most in demand concepts in the local franchising scene nowadays. Originated in Dagupan, Pangasinan and started by Kamella Seen, whose family owns a bakery Panaderia Antonio – the mother company of Plato Wraps. The idea of making a unique bread that she can call all her own, is where this business has started. In 2001, Seen introduced chunky and tasty grilled chicken spiced up and stuffed in flat bread, later become the signature product of Plato Wraps. The last quarter of the same year, the signature product has been marketed in Metro Manila. Plato Wraps started expanding after the establishing 5 company owned stores. The owner does not award the franchise here and there. She wants to make sure that the applicant is a customer, and a believer of the product the company offers. As she believes, it will not be difficult for them to market and operate the business if this is the case. It will come naturally.
Search terms:
maximus pizza franchise fee
plato wraps franchise
Canon SELPHY CP820 philippine price
plato burger franchise
---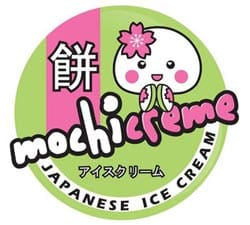 Remember the ice cream we used to eat as children? Due to advanced technology, it has now evolved from simple ice cream to being a filling of dough and dusted with white powder in the outside. Mochi Creme has made simple ice cream unique and more exciting and fun to eat and enjoy not only by children, but adults as well. Nowadays, we can enjoy eating ice cream without the messy drips. Mochi Creme is Japan's product and is now popular in the Philippines due to its unique idea and tasty products. The company has created various flavors of these desserts that will surely suit every individual's distinct personalities:
Search terms:
mochi creme cafe ph
soft ice cream variety in philippines
---