Franchising Business

Fried chicken has always been appealing to the taste of every Filipino especially the little kids. And if you venture into this kind of business such as the Prito Paborito franchise you will surely stay in the mainstream of success. With the goal to serve a clean, scrumptious and affordable food, Prito Paborito was established. Their first store opened back on November 2004 along C.M. Recto Avenue, Cagayan de Oro City near Nazareno church. Due to space limitations, it was originally planned as a take-out counter but with the increasing demand of its customers, they expanded their area to accommodate and cater the need of their customers to eat within the establishment.
Search terms:
how much franchise barneys burger
prito church
ramon encarnacion philippines @yahoo com
whoe prito
---
FranchiseManila.com is a guide to the franchise business in the Philippines. Though it includes a list of franchising companies, they are not affiliated in any way with the website. If you have any queries regarding a particular company, please contact them directly through any of their contact details listed on their page.
---

The fashion industry in the Philippine has indeed been growing fast these past few years. The crown jewel of Golden ABC, the Penshoppe franchise is now one of the leading clothing brands franchising in the Philippines. It originally started in Cebu back in the year 1986 and due to its wholesome image and its sophisticated designs on casual wears, it subjugated the Visayas and Mindanao clothing industry. Later in 1991, it expanded in Luzon and opened its first store in SM City North EDSA.
Search terms:
Penshoppe franchise package
how much for a franchise of penshoppe
HOW TO FRANCHISE PENSHOPPE
penshoppe first designs
---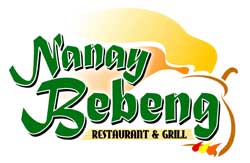 If you're from Davao or have been to Davao surely you have heard the famous restaurant called Nanay Bebeng's. It is famous for its wide variety of homemade Filipino dishes. It was founded by Mrs. Isabel Yuvienco Garcia who was fondly called by her family and close friends "Nanay Bebeng" on January 10, 1997. And along with the boom of their business they opted to franchising, thus making Nanay Bebeng's franchise available to enthusiastic entrepreneurs who want to try their luck in the food industry.
Search terms:
---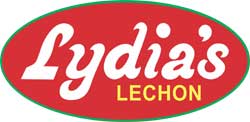 Benigno and Lydia de Roca started Lydia's Lechon stall on 1965 with a starting capital of only 500 pesos. It was located at F.B. Harrison St., Pasay City (Philippines) outside Our Lady of Sorrows Church. With their Cebu-styled lechon, myriad church goers tasted and adored their lechon. The word about this aromatic and mouth-watering lechon spread like wildfire throughout the town and later got bulk orders of their luscious whole lechon. The first self service restaurant was offered on 1986. The launching of their great boneless lechon with seafood paella stuffing was a great success. It became a hit in both the fine-dining and culinary scene.
Search terms:
www lydias lechon
lydia de roca
cebu lechon for franchise
lydia's lechon franchise fee
lydias lechon corporation
lydias lechon franchise
---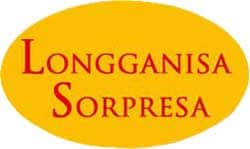 Planning of engaging in a business that serves the best mouth-watering cuisine known as longganisa? Why not try to consider Longganisa Sorpresa franchise and you'll be surprised at the best advantage it will give in leveraging your investment. Longganisa Sorpresa is one of the famous restaurants to serve variety of exquisite and deliciously flavoured longganisa in different parts of the country. It doesn't only captivate the hearts of myriads longganisa lovers but also serves the best business to create a perfect stream of income. Its first door was opened at SM City North EDSA back in 2009. It is conceptualized by the famous model-actress Andrea Del Rosario and incorporated by 7A's Enterprises.
Search terms:
andrea del rosario longganisa
andrea del rosario longganisa sorpresa
---

Informatics is a Singapore-based school erected in 1983 which provides quality information technology education and a deep-rooted learning experience. With its clever procurement, licensing programs and international franchising, Informatics has expanded and is now renowned throughout the world. With more than 30 institutions in the Philippines and in more than 50 countries all over Asia, Latin America, Middle East and other regions, Informatics Franchise is now famous for providing quality services to prospects clients and interested entrepreneurs who are planning to engage in the leaning industry endeavour.
---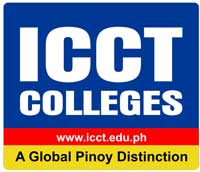 With his desire to help the town of Rizal obtains knowledge and skills in information and computer technology, Dr. William S. Co decided to build The Institute of Creative Computer Technology Foundation Inc. It was established on December 15, 1992. By the year 1994, they began to cater students the needs of a four-year bachelor degree in information technology course. ICCT Colleges is a private institution with a goal to provide a higher education that aims for perfection. It specializes in the field of Information Technology and branded their business Institute of Creative Computer Technology Foundation Inc. With its popularity and impressive growth of enrolment, they began to expand into franchising and made ICCT Colleges franchise available to all eager entrepreneurs who would like to venture in the learning industry.
---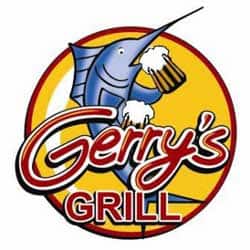 With his fondness for good food, Mr. Gerry Apolinario opened up a restaurant that shares this passion and provides exemplary service to its clients. Gerry's Grill is a restaurant that serves delicious Filipino foods made from the freshest ingredients that will surely satisfy the stomach of its customers. It was first established at Quezon City along the corner of Tomas Morato and Eugenio Lopez Avenue back on Valentine's Day of 1997.  It serves a wide range of grilled dishes like Inihaw na pusit, Inihaw na manok, Blue marlin Steak, Blue Marlin Ribs, Inihaw na liempo, inihaw na Pla-pla, Inihaw na tuna Belly and many more. It also has a wide array of alcoholic and non-alcoholic beverages that will complement your taste.
Search terms:
gerrys grill franchise
barneys burger franchise cost
barney\s burger franchise
franchise of gerrys grill
gerrys grill franchising fee
gerry\s grill franchise fee
prime pacific gerry\s grill stores
---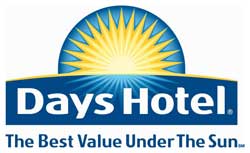 Tourism is one of the pearl and gem of our country today. Hotel business is now one of largest and fast growing business today. With an elegant environment and exquisite interior designs, classy furniture and sophisticated surrounding, Days Hotel Franchise has earned its trademark for providing its client a comfortable place while away from home. Its elegance from the lobby to its elevators, from its luxurious beds to its carefully crafted bathroom with, one would dream of staying here and treating it like its home.
Search terms:
Days Hotel Franchise Package
---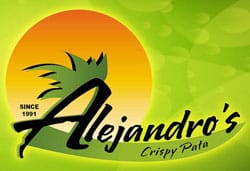 Alejandro has captivated the hearts and taste buds of the Cebuano's for more than 20 years. With its famous crispy and mouth-watering Crispy Pata, Alejandro's has now branched out and entered the franchising industry. These are just some of the factors why engaging in Alejandro's franchise is a sure fire hit in your investment. Alejandro was originally just a steak and seafood restaurant created by Mr. Alejandro Yap and his wife Mrs. Ma. Lourdes Yap on 1991. It also serves as a meeting place for their friends and colleagues. Unexpectedly, what started to be a meek endeavour has turned out to be a huge and profitable advantage.
Search terms:
barneys burger franchise price
alejandro franchise
---