Franchising Business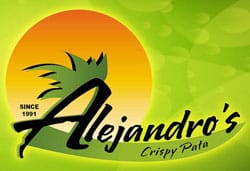 Alejandro has captivated the hearts and taste buds of the Cebuano's for more than 20 years. With its famous crispy and mouth-watering Crispy Pata, Alejandro's has now branched out and entered the franchising industry. These are just some of the factors why engaging in Alejandro's franchise is a sure fire hit in your investment. Alejandro was originally just a steak and seafood restaurant created by Mr. Alejandro Yap and his wife Mrs. Ma. Lourdes Yap on 1991. It also serves as a meeting place for their friends and colleagues. Unexpectedly, what started to be a meek endeavour has turned out to be a huge and profitable advantage.
Search terms:
---
FranchiseManila.com is a guide to the franchise business in the Philippines. Though it includes a list of franchising companies, they are not affiliated in any way with the website. If you have any queries regarding a particular company, please contact them directly through any of their contact details listed on their page.
---

If you're one of the millions of Filipinos who love beef shank or most known as "pochero" then Abuhan is the place for you. It was first established at Kan-Irog Hotel located in the heart of Cebu city back in 1979. Abuhan was opened to serve Kan-Irog Hotel guests but the business owners were not contented with this. So they decided to establish a restaurant with a specialty dish that will captivate more customers. Through many trials and errors, Abuhan finally introduced an "it" star dish the Abuhan Pochero. Over the years Abuhan has also came up with additional dishes like the mouth-watering sizzling pochero.
---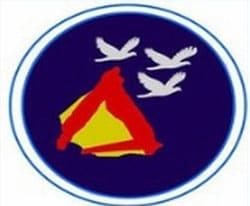 Abba Travel and Pilgrimage Services, Inc. caters travel and tourism services with packages specializing in pilgrimage. It also caters leisure tours and cruises as well as visa and passport processing that will most likely make the life of the migrant easy. Abba Travel and Pilgrimage also offer Study Tours which integrates visits to prestigious religious sites that will not only educate students but also cultivate its knowledge in Christianity with an in-depth look. With this one of a kind and diverse service it is no doubt that you will grow your investment if you venture with Abba Travel and Pilgrimage Services, Inc. franchise.
Search terms:
---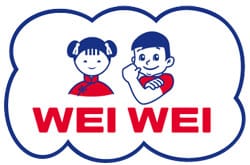 This store specializes, imports and distributes frozen processed foods, one of the leading and most trusted brands in the Philippines. The products Wei Wei Cold Store offer, are specially designed to meet the demands of the different patrons of the food industry. It was established in 1996, and started only as a retail store, local and small that used to caters to consumers on small quantity basis. Thanks to the hard work and never ending effort to succeed of the people who handle it, it has grown to a bigger one that is able to supply the needs of hotels and restaurants after a while. To date, its progress is unstoppable; it imports their quality frozen goods to the following countries: Vietnam, Thailand, Taiwan, Singapore and Australia. Way back in 2008, it has penetrated the major groceries and supermarkets like SM Supermarket, Puregold, Walter Mart and Rustans, successfully!
---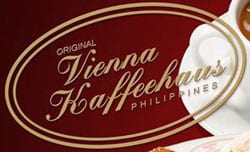 The first shop opened up in Cebu City in early 1970's, it was owned by an Austrian visionary. Throughout the years after its opening, Vienna Kaffeehaus has got a strong following. The unique European ambiance it is well renowned for and the sumptuous dishes that are made from the best and freshest ingredients are what made it popular to the costumers. Vienna Kaffeehaus offers authentic Austrian cuisine, and want to continue moving on to the next level and offer franchise to those qualified entrepreneurs that are hard working and have the drive to succeed in the food business industry.
---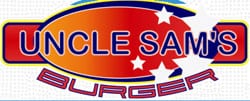 A very simple dining concept but well carried out; add the unique dining experience and a relaxing ambience together with a delectable menu selection, what more could you ask for? Uncle Sam's Burger is located in Butuan city, owned and operated by Mr. Samuel Amante, the man behind the idea of this restaurant that offers satisfying food at very affordable prices. Customers who fancy being away from the hustle and bustle of the city life after a hard day's work, stop by to experience the good food, cool ambience, while the acoustic band plays in the background. Or simply by those who want to experience a quiet dining experience at its best. This could be a good meeting venue for friends and family as well. What attracts the most to customers are the delectable menu aside from the very relaxing ambience and background music.
Search terms:
---
Pinoydon Rice Bowls started from a Japanese concept of Rice Bowls "Donburi" but with a Filipino twist, hence "Pinoydon".  It was Deanne Deanne Panlilio Montoya's idea and was then backed up with her partners Alain Panlilio, Martin Litton, and Jane Cruz. Since Filipino's staple food is rice, this proves to be a definite winner in the food industry. Pinoydon Rice Bowls' first store was opened at The Podium, in Ortigas Avenue. The menu then only consisted of a few selections such as: Pinoy style Sushi and Donburi as well as several specialty dishes. When this innovative concept clicked to the customers, Pinoydon Rice Bowls started gaining customers trusts and loyalty after a while, not only due to the great tasting food but for the friendly customer service they are providing them too. A few years later, they have received a fair share of media attention and quite a following was developed.  Indeed it is a big leap for a store that started with a 60 square meter space only.
---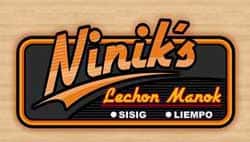 There are heaps of Roasted Chicken outlets in the Philippines, since each and every Filipino family love it for lunch or dinner and even in gatherings like baptismal, christenings, or even in simple and small get together. What is so special about Ninik's roasted chicken it is offering is that, it has delicate taste, unique and cooked to perfection! Fresh and best quality chickens, marinated in special ingredients and roast until the outside is crisp and golden brown but still rich, juicy and succulent in the inside. In just a short period of time since Ninik's has started in the business, it has expanded to more outlets to cater more customers who are craving for the roasted chicken only Ninik's offer.
Search terms:
lechon belly franchise
niniks 6@yahoo com
---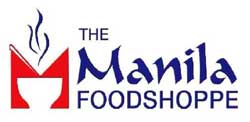 This restaurant's good tasting dishes and homey ambience are one of the reasons the loyal customers cannot get enough of it. Most of the dishes served are Filipino food with touch of Chinese, and every Filipino loves it as it is part of their heritage. Manila Foodshoppe is loved by families who love having chit chats over lunch after the Sunday masses or for group of friends and work mates who usually dine in to savor the restaurants delectable dishes at affordable prices. The first Manila Foodshoppe opened its doors in the Visayas Region and now exploring the world of franchise to share the good business it has been experiencing for several years now. However, the franchise offer is only good for Visayas and Mindanao area only.
Search terms:
---

Cynetzone Gaming did not actually start out as a gaming center.  In October of 2006, it opened as an internet cafe and was named Cynetzone Internet Cafe (CZIC). The store was located in SM City San Lazaro in Manila.  Business was doing fine but the owners felt that it needed to add more features into their list of services.  They then decided to add gaming consoles along with their current set of personal computers.  In April 2007, they've set up 2 tables with 2 units of Playstation 3 and 2 units of Playstation 2.  More of their clients come to their shop for those gaming consoles rather than to use the internet or the computers.  This made them decide to expand their business and concentrate on open-counter type of gaming stations.
Search terms:
xbox 360 manila
cynetzone gaming
---