Franchising Business

Nowadays, Filipinos are more conscious of what they eat. Grilled food will always be on top of the list, especially if it is cooked in a safe and clean way. That is what CB Grill specializes in; they use only the best quality and the freshest ingredients to offer the ever loyal Filipino customers that made them renowned in the food industry business. It was in February 8, 2007 when the restaurant first opened its doors, by the very hard working businessman Mr. Boyd Fontelo Yrad.  His cooking and grilling expertise and amazing new ideas as well as experience, have gotten him come this far ever since the business started a few years back. CB Grill is now highly recognized for its amazingly crisp and deliciously marinated and grilled to perfection chicken, unique chicken mix, chicharon, burgers and other fulfilling meals to select from. The reason why customers never get tired of patronizing this business is due to the fact that they only provide customer service that is next to none and high quality food among other things.
---
FranchiseManila.com is a guide to the franchise business in the Philippines. Though it includes a list of franchising companies, they are not affiliated in any way with the website. If you have any queries regarding a particular company, please contact them directly through any of their contact details listed on their page.
---

In downtown Dipolog City, there sits a casual family dining café.  Its main café prides itself of a seating capacity of 30 persons. The 2nd floor is more modern in design and layout, perfect for corporate meetings or functions or even friends /family gathering or celebrations, sits about 15 to 20 persons. Big Joes offer fast and quick restaurant service, with extensive menu selections of Chinese, Filipino and Western cuisine. People who want to try something new to their palates drop by here and Big Joes Café never fails to satisfy customers! The cool and relaxing ambience adds up to the total dining experience, plus the friendly customer service is really a breather. The real secret of this business success is, the chef uses their own family recipes, dishes that proven and tested over the years that definitely hit home with each and every customer!
---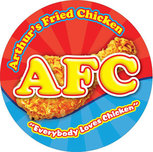 It started mainly to cater students, employees and other localities who love the fried chicken it serves due to the good quality, unique taste and affordability. Slowly, it has increased the number of diners since it was established just three years back in Midsayap, North Cotabato. When it became well renowned for the crispy and delicious fried chicken it is offering, even the passersby who just visits the area drop by just to have a taste of the popular fried chicken everyone in town is talking about! Arthur's Fried Chicken had to open another branch in less than a year after it first opened up, just to accommodate the higher demand of the product it offers.
Search terms:
fried chicken franchises in the philippines
---

This clinic is especially designed for provision of family planning, maternal care and child health as well, effectively and efficiently. Birthing facility is provided for those who will have normal maternal deliveries. Well-Family Midwife Clinic also helps women and children out there in reducing the health risks imposed in the way they live nowadays. Well-Family Midwife Clinic is basically all over the country with 29 clinics to date.
Search terms:
affordable maternity packages in hospitals in paranaque
philippines family well midwife clinic
well family clinic philippines
---

Ultra Mega started the business about 37 years ago in Binondo, Manila. It was then offering school supplies and cosmetics to the masses located in the area. It used to be name LBT Trading and then changed to CPT Trading; and a few years later, the company cannot stop growing and has expanded to its name Ultra Mega. Hectares and hectares of distribution hub located in Muntinlupa City, Baliuag Bulacan, Antipolo City, and Balagtas Bulacan added up to the horizon. The company is now a giant in the retail distribution, evolved and gone a very long way. From retailing only few variations of products, it now offers heaps of food and non food grocery items as well.
Search terms:
Ultramega supermarket
kowloon house franchise philippines
kowloon franchise fee
ultramega franchise fee
ultra mega supermarket wholesale & retail
ultra mega supermarket events
Ultra Mega Multi Sales franchise package
ultra mega market franchise how much
ultra mega
Supermarket Franchises philippines
---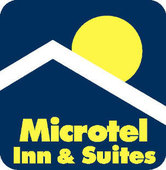 Every one of us just loves travelling. We go to various places to chill and unwind after a stressful week at work. A weekend getaway does wonders to ourselves and it makes us even more productive for the week ahead.  Travelling is not synonymous to spending quite a lot. Staying at a nice place does not necessarily mean it should be expensive. There are a few hotels and accomodations out there who can offer both.
Microtel Inn and Suites is the best choice for those who are on a budget but still want to stay in a nice place. They target the mid market and they're the pioneers on the no hassle hotel concept in the country. They are well known for their consistently clean, relaxing and secure accomodations, all at a cost friendly price. The brand stands out as one of the best out in the market because of their unique building designs that screams comfort and convenience, portraying and meeting international standards. They also have a rewards program, wherein you could earn free nights, merchandise, airline miles and so much more!
Search terms:
how to franchise a microtel inn
Microtel franchise package
---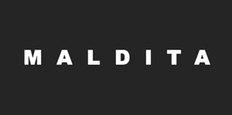 Maldita is one of the well renowned fashion clothing and apparels for men, women and kids in the Philippines. This store can be found in almost all of the leading malls all over the country.  Maldita has everything in it, whether you are a woman who is craving for some stylish clothes, a teen dying to have that chic or hip look or a man who wants to be comfy in a classic number, this is the store you need to be. Maldita is definitely a Filipino brand, which offers and chic design clothing at very affordable prices. Looking to power dress? Search no further, you can find almost everything you are looking for in this store. Students, career men and women, can find clothes that suit their good tastes and more. Be it for casual dress ups, parties or smart casual, name it – they have it!
Search terms:
bench clothing franchise fee inclusion
---

Fashion has always been a daily part of our life; it does not necessarily have to be for women alone. It sets us apart from the common crowd. It allows us to stand out and gives us the confidence that we need to tackle the day with a bright outlook ahead. Kamiseta knows this and they have been catering to women of all ages for years now. Some of their products are tee shirts, dresses, jackets, jumpsuits, bottoms, undies, and several accessories. Most of their customers are in their young teens to mid 30s bracket. The company's name literally means clothing. Now, how's that for brand recognition? It's also associated with hip, youth, active, chic and classy. "It is fun being a girl", so goes the formula of the brand. The triple C – cool casual classics – has been envisioned for every product that has the Kamiseta label.  The prices of their products are really affordable. It only just goes to show that not everything that's fashionable comes with a steep price to it.
Search terms:
kamiseta franchise
kamiseta franchise fee
---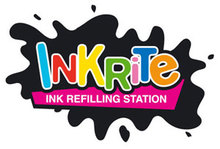 Each year, over 350 million ink cartridges are thrown out to the landfills. To put it in a simpler perspective, about a milion of them are disposed daily.  That would be around 11 per second! They can take up to 450 to 1000 years to decompose. There are programs implemented all over the world to encourage the recycling of ink cartridges. Why should one choose to reuse cartridges than buy a new one? Here are some of the reasons:
It reduces air and water pollution associated with landfilling and manufacturing of new cartridges.
It helps conserve our natural resources because it minimizes the need for raw materials.
It saves energy.
Search terms:
---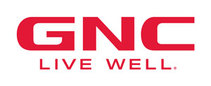 General Nutrition Center (GNC) is the biggest international distributor of health and wellness products, such as: vitamins, minerals, specialty and herbal supplements, sports nutrition and diet products. The company has over 8,000 networks all over and Canada, and more than 50 outlets internationally. For 77 years, it takes pride on what it does from scientific research, product innovation and discovery, up to manufacturing and packaging processes. GNC's commitment to its customers does not stop right after that, the interactions extends all the way right after the products are bought. The standard GNC has set cannot be looked down into; it demands the truth when it comes to the product labeling, product potency and safety of the ingredients among other things. The company has helped people improve their way of living from the moment it has started up to this very moment.
Search terms:
kowloon jr franchise
gnc franchising
kowloon house philippines franchise
---