Franchising Business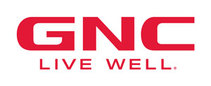 General Nutrition Center (GNC) is the biggest international distributor of health and wellness products, such as: vitamins, minerals, specialty and herbal supplements, sports nutrition and diet products. The company has over 8,000 networks all over and Canada, and more than 50 outlets internationally. For 77 years, it takes pride on what it does from scientific research, product innovation and discovery, up to manufacturing and packaging processes. GNC's commitment to its customers does not stop right after that, the interactions extends all the way right after the products are bought. The standard GNC has set cannot be looked down into; it demands the truth when it comes to the product labeling, product potency and safety of the ingredients among other things. The company has helped people improve their way of living from the moment it has started up to this very moment.
Search terms:
rental classroom training rates in manila
---
FranchiseManila.com is a guide to the franchise business in the Philippines. Though it includes a list of franchising companies, they are not affiliated in any way with the website. If you have any queries regarding a particular company, please contact them directly through any of their contact details listed on their page.
---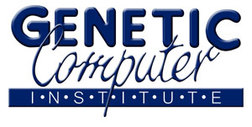 The term Information Technology was first coined in 1958. It was first mentioned in an article published in the Harvard Business Review by 2 authors.  They both commented that since the new technology had no name, they would call it information technology. Since then, it's been synonymous with computers and computer networks. Industries like computer hardware, internet, e-commerce and electronics has also been associated with it. It is safe to say that every thing around us has something to do with information technology.
Search terms:
asia institute of technology genetic computer school
---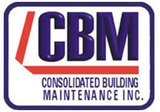 Buildings are everywhere. They symbolize a lot of things and one of them is dominance. It shows how they tower over everything. It shows how sturdy their institutions are. It shows how well they're doing in the market. You don't know when a calamity will strike and it's important that a building's component must be of quality material. Employing right people for the job is also a must. However, there are a lot of factors that are needed to be taken into consideration.
---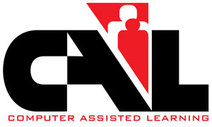 In this fast paced world, it's quite imperative that we should at least know a bit about technology. It's not the way it was decades ago and it seems that it's on track to change drastically in the years to come. Computers are a part of our daily lives. In 2008, it was reported that a billion computers are being used all around the world. In May 2013, there were more than 2 billion internet users worldwide. Over 70% of them use the Internet daily. The demand for Information Technology (IT) jobs is surging. Companies are looking for top notch employees and it's an advantage to be knowledgeable because the jobs pay really well.
---

Did you know that printing was first developed in China? It was a woodblock printed Buddhist scripture of the Wu Zetian period. Some has considered it to be one of the top Chinese inventions. Johann Gutenburg developed printing technology in Europe in 1440. He was the first European to use movable printing during that time. The rest, as they say, is history.­­­
Cartridge World is the largest ink and toner retailer and franchisor in the whole printer cartridge industry. They offer high performance printing products. Their products are cheaper than buying new original equipment manufacturer cartridges. They use parts, sourced from the top suppliers in the market, to match the requirements of your cartridge. It is then tested, after it has been refilled, to ensure that the print is nothing but pure quality. They refill both inkjet cartridges and laser cartridges. Two of their top services are Swap and Go and Free Delivery. Swap and Go saves a lot of time – simply bring your empty cartridge in and get it swapped with one that's already refilled.
---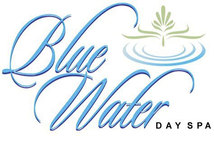 Blue Water Day Spa was well known for its innovative treatments, advanced therapies and breakthrough procedures, and distinguished itself as a hub of wellness that provides second to none services and products to customers ever since it has first opened in 2005. Not too long after, it has been acclaimed as one of the best in the country not only because it provides relaxation and healing to the Filipino people but also due to its magnificent ambience, attractive water features, and it represents the serene color of the sea for its color palette. Passion, meticulous training, creating revolutionary wellness treatments that are designed especially for the mentally and physically stressed out, are the factors that made this spa rocketed all the way up to the top.
Search terms:
spa franchise philippines
barneys burger franchise
Looking for massage spa franchise in the Philippines
spa franchise
---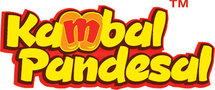 Grab the opportunity to join San Miguel Corp. and operate your own Kambal Pandesal Bakery business.  Filtrepreneur Franchise, Inc. in partnership with San Miguel Corp. is offering this franchise package to individuals interested in putting up a bakery business.
Search terms:
pan de manila franchise
kambal pandesal branches
kambal pandesal
kambal pandesal franchise review
kambal pandesal franchise
kambal pandesal branches in manila
pandesal franchise
frnachisemanila kambal pandesal
pan de manila franchise fee
pan de manila bakery franchise
---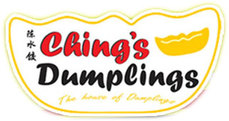 Ching's Dumplings Food Cart Franchise is one of the special food cart franchise packages being offered by Filtrepreneur Franchise, Inc.  As the name suggests, this food cart serves a variety of dumplings which include pork dumplings, shrimp dumplings, sharksfin dumplings, and kani crabsticks dumplings.  It also serves these dumplings with rice.
Search terms:
kowloon house franchise
kowloon house jr franchise
kowloon house franchise price
kOwloon franchise
dimsum franchise philippines
siomai franchise in manila
kowloon house franchise philippines
siomai franchise in the philippines
kowloon house jr franchise victory mall pasay
siomai and siopao dimsum and food cart manufacturing
---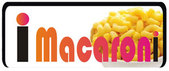 iMacaroni Food Cart Franchise is one of the special food cart franchise packages being offered by Filtrepreneur Franchise, Inc.  This food cart serves a variety of macaroni recipes which include mac n'cheese, mac n'spaghetti, mac n'carbonara, mac n'teriyaki, mac n'palabok, and mac n'gravy.
Search terms:
---
Happy Waffle Food Cart Franchise is one of the special food cart franchise packages being offered by Filtrepreneur Franchise, Inc.  As their name suggests, this food cart serves a variety of waffle flavors.  Some of their flavors include cheese waffle, hotdog waffle, ham and cheese waffle, chocolate cheese waffle, ube filling waffle, and cheese dog waffle.
Search terms:
waffle franchise philippines
begian waffle franchise
waffle philippines franchise
waffle house franchise for sale
waffle hotdog filling
waffle franchise ph
waffle dog philippines franchise
Waffle Dog Baker philippines
waffle and ice ice cream small piggery business in the philippines
waffle and ice cream business in the philippines
---