Franchising Business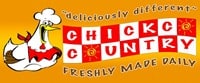 Chickco Country Chicken started from the company Aragoza Enterprises, which was established in 2003 under a sole proprietorship.  The company started out as a manufacturer and distributor of several food items under the brand name Pinoy Cocktails.
It was in August of 2006 when Chickco Country Chicken was launched.  They offer their very own roasted and fried chicken products.
Since 2006, they have already multiplied their branches to more than 50 outlets around the Philippines.  They had the help of Francorp to develop their franchise system and they are also a member of the Philippine Franchise Association (PFA).
Search terms:
kowloon house franchise price
kowloon franchise
kowloon house franchise for sale
kowloon house franchise fee
cocomangas logo
top five food franchise in boracay
kowloon siopao franchise how much
kowloon siomai franchise
kowloon jr franchise
kowloon house siopao branches
---
FranchiseManila.com is a guide to the franchise business in the Philippines. Though it includes a list of franchising companies, they are not affiliated in any way with the website. If you have any queries regarding a particular company, please contact them directly through any of their contact details listed on their page.
---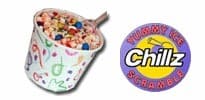 Chillz Yummy Ice Scramble is a food cart product of FoodcartLink Services (FCL), a Philippine based company.  They don't sell any franchising rights but instead sell a complete food cart package without any other recurring fees.  It is an alternative to a regular food cart franchise.
This particular food cart package sells one of the famous Filipino street foods, the ice scramble.
Search terms:
ice scramble
ice scramble franchise
how to make ice scramble
ice scramble business
scramble business
foodcart scrmble
scramble franchise business
scramble filipino dessert
recipe for ice scramble in philippines
pinoy ice scramble franchise
---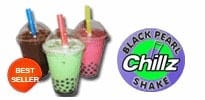 Chillz black pearl shake food cart package is a product of FoodcartLink Services (FCL), a company based here in the Philippines.  This is not a franchising system and hence doesn't require any franchising fee or any other recurring fees which saves you money. It is one of their food cart franchise alternatives.
This food cart franchise alternative serves 12 types of shakes which contains chewy tapioca pearls.
Search terms:
black pearl shake franchise
pearl shake business
black pearl chillz
black pearl shakes philippines
blitz pearl shake
chillz franchise
how much profit in pearl shake
pearlshake
---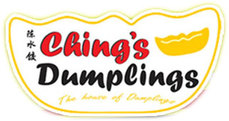 Ching's Dumplings Food Cart Franchise is one of the special food cart franchise packages being offered by Filtrepreneur Franchise, Inc.  As the name suggests, this food cart serves a variety of dumplings which include pork dumplings, shrimp dumplings, sharksfin dumplings, and kani crabsticks dumplings.  It also serves these dumplings with rice.
Search terms:
kowloon house franchise
kowloon house jr franchise
kowloon house franchising
kowloon house francise
list of siomai factories in manila
master siomai outlet in phil
master siomai roi
siomai business manila
siomai company
siomai franchise pasig
---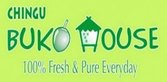 Chingu Buko House was established in March 22, 2010 in the Philippines and as their company name suggests, they serve a variety of buko made food products.  Their main product is their buko juice.  They also serve buko shake, buko pandan, buko mais con yelo, buko salad, and buko halo-halo.
Chingu Buko House was awarded the Best Tasting Coconut Juice Drinks Store in the 2011 Top Brand Awards and the No. 1 Coconut Juice and Shake Food Cart in the 2011 Consumers Quality Award.
Search terms:
chingu buko house
Chingu buko house franchise
buko halo franchise
chingu buko house baliuag
---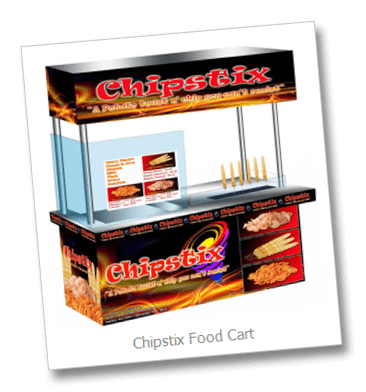 Chipstix Food Cart Franchise is one of the many franchising packages offered by the company C8 Best Franchising Corporation, a company in the Philippines offering various Food Cart Franchising concepts to Filipinos.
Chipstix Food Cart serves fried potato twister on a stick as its main product.  It also serves potato chips and fries.
Search terms:
potato twist franchise
potato twister franchise in bangalore
franchise potato twist
potato stick franchise
potato tornado franchise
potato twister
potato twister business
potato twister manila
---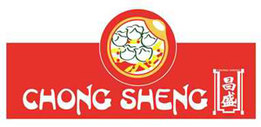 The quality products this food cart offer are made from the finest quality ingredients, freshly cooked and seasoned to suit the ever discerning palates of the Filipino loyal patrons who love Chinese street food, dimsum and snacks to name a few. Chong Sheng's concept is to mainly cater to the customers who are into dimsum varieties it offer. The affordability and the delectable selections can compete to the fast rising food cart businesses nowadays. This is the reason why Chong Seng is one of the leading in this kind of business industry. It cannot afford to compromise the products and service it offers to the patrons to keep them on top. Once you taste Chong Sheng's products, you will not be able to forget them, the tendency is to keep coming for more! Chong Sheng is envisioning to multiply its network through the help of franchising. Its aim is to reach out to the ever growing number of patrons who crave for its products nationwide.
Search terms:
lumpia sariwa picture for catering services
siopao franchise
kowloon siopao franchise
kowloon siopao philippines
rk franchising/chong sheng
toasted siopao franchise cost
---
For many years the Chowking Franchise has been one of the most sought after Chinese style fast food.  Unparalleled by any, Chowking gives people a chance to taste great Chinese and Filipino food for affordable prices.  Chowking can bring scrumptious food to the table in minutes, unlike the other chinese restaurants that take some time to cook their food, but make no mistake with the quality of products they have on their menu; the famous buchi, beef brisket, the chowfan rice meal, the Chinese lauriat and the ever famous pinoy treat; Halo-halo.
Search terms:
chowking franchise
chowking franchise philippines
chow king franchise
chowking philippines
business in manila chowking
franchise fee bo\s coffee mang inasal
franchising chowking philippines
franchising fee of chowking
how much is mang chowking franchise
how much is the franchise of chowking in the philippines
---

Cocktales – desserts like no other Franchise is being offered as a franchise by Lush Group of Companies, a company in the Philippines.  When the company was first established they started with five brands of food carts that serves healthy juices.  These brands are Fruitas, Juice Avenue, Buko ni Fruitas, Mango Farm and Black Pearl.  Following the success they got from these five brands, they opened their first restaurant which is the Cocktales.
---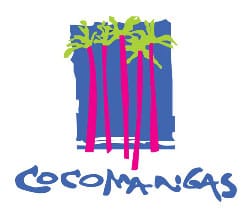 The oldest original bar, known as an institution in Boracay Island. It was first established in 1987 (with the original concept of being a warm up bar only), and still up and running after almost three decades now. They say, a trip to Boracay Island would not be compete without stopping by at  Cocomangas Shooter Bar and try the infamous "Still Standing After 15" this is a challenge where the customer drinks all of the 15 different shots. If you are still standing after the drinking challenge you will take home a few freebies and your name will be engraved on Cocomangas Shooter Bar's wall of fame. It is also well renowned for its oversized cocktail jars that contain potent mixes of alcoholic beverages – the "Jam Jars". Frozen Margaritas, Bailey's Shakes, Kamakazis and Pinacoladas are the most popular among the "Jam Jars". All alcoholic drinks are reasonably priced, and that is the reason why customers keep coming back for more!
Cocomangas Shooter Bar offers dishes like pizza with homemade dough, with heaps and heaps of toppings for the sober ones. They also deliver for free. There is a dance floor for those who want to keep themselves up on their feet for the night; there is a lounge as well. Cocomangas Shooter Bar, is a pumping nightclub, and well renowned for its cocktail sessions on the beach. 
Cocomangas Shooter Bar Food Menu:
Pizza (Hawaiian, Margarita, 4 Seasons)
Boracay Classic Pizza, Vegetarian, Mexican and Moondog's Choice
Lumpia Pizza
JR's Sardine's Pizza, Italian Supreme Pizza, Relleno Pizza, Breakfast Pizza
Filipino Pizza and a lot more pizzas to choose from!
Drink Menu:
Beers
Shakers (illusion, Kaelan's Girls Scout, Javas Classic, Kamikaze, Mai Tai, Peppermint Cheek, Wild Melon and heaps more of shakers!)
Imported Drinks such as: Jim Beam Coke, Bacardi Coke, Tequila Sunrise, Jack Coke, Black & White Russian, Sambuca, Amaretto, Jagermeister Shot and more!
Buckets are offered as well
Cocktail Jars such as: Frozen Mango Daiquiri, Boracay Island Iced Tea, Zombie, Mango Splash Jar, Frozen Blue Margarita and more!
Cocomangas Franchise Details:
Php 600,000 – Franchise Fee

 
Includes:
Brand/trade name/ and proprietary marks use
Site approval
Opening assistance
Procurement Program
Training of Kitchen crew, Supervisor, Franchisee and Service crews
Marketing assistance
Construction supervision
Development and research
Franchise Term:  5 years
Security Deposit:  Php 250,000
Capital Requirement: Php 3,000,000
Space Requirement: 160 to 300 square meters
Royalty/Service Fees:  5% of gross sales
Advertising Fee:  1% of gross sales
Renovation Estimate Cost:  Php 3,000,000 to Php 3,750,000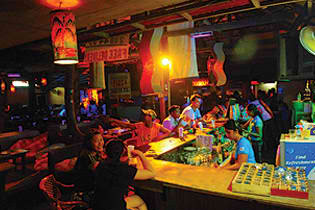 How to own a Cocomangas Franchise?
Fill up the Confidential Questionnaire from this link: http://www.cocomangas.com/franchise/ConfidentialQuestionnaire and Fax it together with the Letter of Intent and indicate the proposed site to :MR. JOHN MUNROCOCOMANGAS

JUKAJONA FOOD FRANCHISE INC.

Boracay Island, Balabag, Malay, Aklan

The COCOMANGAS Management will evaluate the Biodata submitted.
COCOMANGAS will conduct the preliminary interview and discussion of the Franchise details.
Evaluation and site approval.
Upon location approval, signing of the Cocomangas Franchise Agreement will follow as well as payment of the Franchise Fee.
Setting up of the outlet.
Franchisee, Staff and cook will undergo training.
Receiving of the Opening Assistance.
Grand Opening of the new outlet!

 
Cocomangas Shooter Bar prefers the franchisee to have a proven track of professional records, who has skills in people handling, management and experienced in service oriented business. Construction expenses must be shouldered by the franchisee, but the design and specifications of the outlet will be provided by the franchisor to ensure that the standard Cocomangas Shooter Bar standard will be met. The equipment and supplies are to be purchased from the company's reliable and accredited suppliers. This is to make sure that uniformity in all outlets is maintained. During the pre opening, a representative of the company will be sent over to assist the franchisee, advertising and promotional campaign as well. Other assistance to be provided are: personal training, equipment ordering and inventory, and arranging everything in the opening.
Contact Details
If you're interested in getting a Cocomangas Franchise, you may inquire through any of their contact details below:
Website: www.cocomangas.com
Email:  info@cocomangas.com, cocomangasshooterbar@gmail.com
Telefax No.: (036)288-6384
Address: JUKAJONA FOOD FRANCHISE INC., Boracay Island, Balabag, Malay, Aklan, Philippines
Search terms:
boracay food franchise
cocomangas manila
---