Franchising Business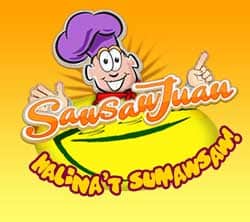 The fast growth of the food industry has pushed many entrepreneurs and corporations to invest in this kind of business endeavour. With Passion to innovate new creative ideas in taking the Filipino cuisine into the next level and through the help of its devoted and idealistic entrepreneurs, born Memixed Food Corporation and established Sawsawjuan Restaurant. With the ambition to help Filipinos who need a source of income, they established business ventures including the SawsawJuan franchise to generate jobs and create more business opportunities for future entrepreneurs.
---
FranchiseManila.com is a guide to the franchise business in the Philippines. Though it includes a list of franchising companies, they are not affiliated in any way with the website. If you have any queries regarding a particular company, please contact them directly through any of their contact details listed on their page.
---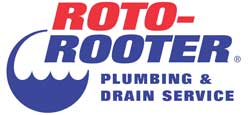 When it comes to pluming and draining services Roto-Rooter Philippines is the one you'll ever need. It has opened its services to the Filipino people back in the year 1998. It has been serving all the big companies, famous fast food chains, popular malls, industrial buildings, Department Stores and as well as various residential areas all over the country. This is a prominent fact why you should invest in Roto-Rooter franchise package.
Search terms:
list of 5 companies engage in franchising in the philippines
---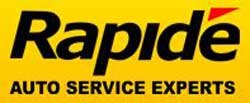 The automotive industry here in Philippines is fast growing these days. With more models coming out in the market, having a business that provides the proper care and maintenance of autos and vehicles is a good way to invest your money on. Obtaining Rapide franchise will get you to own an auto service business which provides a wide range of quality automotive services and assistance that aids the automotive owner to proper handling of his car. Other services includes the classic maintenance services such as radiator flushing, change oil, wiper blades and other traditional way to keep your car on its shape; Brake inspections; inspection of steering wheels and other parts and replace of broken parts with imported products; and Tire and Battery inspection and services.
Search terms:
rapide franchise
rapide franchise philippines
rapide franchise?
---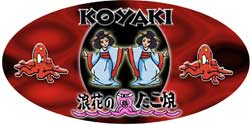 The owner of this food cart, Ms Miriam Peralta, has always enjoyed Japanese food, particularly one that she saw when she was only twelve years old. Her family frequents a mall in Manila and found a small stall that sells takoyaki balls. At a very young age, she was fascinated on how the food was being cooked – It was cooked  on the spot. Since it was new to her eyes, she tried one and while she was eating, one Japanese sitting beside her seemed amused and smiled seeing her eating the takoyaki balls. He shared that the balls are very popular during festivals in Japan.  Her fondness for this particular delicacy became a passion, and through the years she never outgrown it until such time that she wanted to conceptualize the same idea of a Japanese street food cart – hence the birth of the Koyaki Japanese Kiosk.
Search terms:
food cart rentals in manila
takoyaki sm sta mesa
takoyaki sm sta mesa 2014
---

Fried chicken has always been appealing to the taste of every Filipino especially the little kids. And if you venture into this kind of business such as the Prito Paborito franchise you will surely stay in the mainstream of success. With the goal to serve a clean, scrumptious and affordable food, Prito Paborito was established. Their first store opened back on November 2004 along C.M. Recto Avenue, Cagayan de Oro City near Nazareno church. Due to space limitations, it was originally planned as a take-out counter but with the increasing demand of its customers, they expanded their area to accommodate and cater the need of their customers to eat within the establishment.
Search terms:
how much franchise barneys burger
list of branch of prito paborito company in the philippines
prito meter
---

The fashion industry in the Philippine has indeed been growing fast these past few years. The crown jewel of Golden ABC, the Penshoppe franchise is now one of the leading clothing brands franchising in the Philippines. It originally started in Cebu back in the year 1986 and due to its wholesome image and its sophisticated designs on casual wears, it subjugated the Visayas and Mindanao clothing industry. Later in 1991, it expanded in Luzon and opened its first store in SM City North EDSA.
Search terms:
HOW TO FRANCHISE PENSHOPPE
penshoppe franchise
---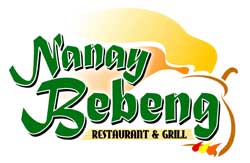 If you're from Davao or have been to Davao surely you have heard the famous restaurant called Nanay Bebeng's. It is famous for its wide variety of homemade Filipino dishes. It was founded by Mrs. Isabel Yuvienco Garcia who was fondly called by her family and close friends "Nanay Bebeng" on January 10, 1997. And along with the boom of their business they opted to franchising, thus making Nanay Bebeng's franchise available to enthusiastic entrepreneurs who want to try their luck in the food industry.
---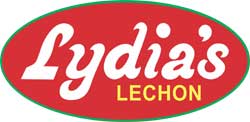 Benigno and Lydia de Roca started Lydia's Lechon stall on 1965 with a starting capital of only 500 pesos. It was located at F.B. Harrison St., Pasay City (Philippines) outside Our Lady of Sorrows Church. With their Cebu-styled lechon, myriad church goers tasted and adored their lechon. The word about this aromatic and mouth-watering lechon spread like wildfire throughout the town and later got bulk orders of their luscious whole lechon. The first self service restaurant was offered on 1986. The launching of their great boneless lechon with seafood paella stuffing was a great success. It became a hit in both the fine-dining and culinary scene.
Search terms:
franchise of cebu lechom
google lydias lechon small
---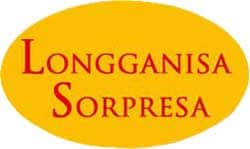 Planning of engaging in a business that serves the best mouth-watering cuisine known as longganisa? Why not try to consider Longganisa Sorpresa franchise and you'll be surprised at the best advantage it will give in leveraging your investment. Longganisa Sorpresa is one of the famous restaurants to serve variety of exquisite and deliciously flavoured longganisa in different parts of the country. It doesn't only captivate the hearts of myriads longganisa lovers but also serves the best business to create a perfect stream of income. Its first door was opened at SM City North EDSA back in 2009. It is conceptualized by the famous model-actress Andrea Del Rosario and incorporated by 7A's Enterprises.
Search terms:
---

Informatics is a Singapore-based school erected in 1983 which provides quality information technology education and a deep-rooted learning experience. With its clever procurement, licensing programs and international franchising, Informatics has expanded and is now renowned throughout the world. With more than 30 institutions in the Philippines and in more than 50 countries all over Asia, Latin America, Middle East and other regions, Informatics Franchise is now famous for providing quality services to prospects clients and interested entrepreneurs who are planning to engage in the leaning industry endeavour.
Search terms:
---