Franchising Business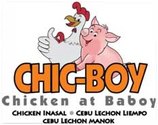 Chic-boy was established in Makati last May 5, 2010.  Chic-boy is a great place to celebrate occasions or to have a gathering as they offer the popular Cebu Lechon Manok or Cebu Lechon Liempo.  Have that to go with beer and friends.  What more can you ask for? Chic-boy also offers meals for people who just want to eat, with their Chibog busog meals which boast the rice-all-you-can treats.
With an ambience that mixes eating and having fun time, Chic-boy brings out that pinoy classic party flavor that both Filipinos and foreigners love. This fun loving restaurant has over 100 branches nationwide so that there is no excuse in missing out on the Chic-boy experience.
Search terms:
chic boy franchise cost
chick boy franchise cost phlipines
chic boy franchise fee
chic boy restaurant franchise
chic-boy com ph
Chic-Boy Franchise Cost
chic-boy franchise for sale
chikboy franchise cost
how much if i franchise chicboy restaurant
---
FranchiseManila.com is a guide to the franchise business in the Philippines. Though it includes a list of franchising companies, they are not affiliated in any way with the website. If you have any queries regarding a particular company, please contact them directly through any of their contact details listed on their page.
---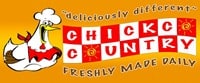 Chickco Country Chicken started from the company Aragoza Enterprises, which was established in 2003 under a sole proprietorship.  The company started out as a manufacturer and distributor of several food items under the brand name Pinoy Cocktails.
It was in August of 2006 when Chickco Country Chicken was launched.  They offer their very own roasted and fried chicken products.
Since 2006, they have already multiplied their branches to more than 50 outlets around the Philippines.  They had the help of Francorp to develop their franchise system and they are also a member of the Philippine Franchise Association (PFA).
Search terms:
kowloon house franchise price
kowloon franchise
kowloon house franchise for sale
kowloon house franchise fee
kowloon jr franchise
cocomangas logo
kowloon siomai franchise
kowloon house siopao branches
kowloon house ph franchise
yhsm-imp1
---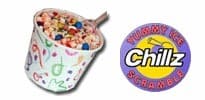 Chillz Yummy Ice Scramble is a food cart product of FoodcartLink Services (FCL), a Philippine based company.  They don't sell any franchising rights but instead sell a complete food cart package without any other recurring fees.  It is an alternative to a regular food cart franchise.
This particular food cart package sells one of the famous Filipino street foods, the ice scramble.
Search terms:
ice scramble
how to make ice scramble
ice scramble franchise
ice scramble business
scramble business
foodcart scrmble
recipe for ice scramble in philippines
scramble filipino dessert
scramble franchise philippines
pinoy ice scramble franchise
---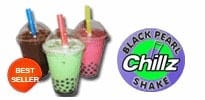 Chillz black pearl shake food cart package is a product of FoodcartLink Services (FCL), a company based here in the Philippines.  This is not a franchising system and hence doesn't require any franchising fee or any other recurring fees which saves you money. It is one of their food cart franchise alternatives.
This food cart franchise alternative serves 12 types of shakes which contains chewy tapioca pearls.
Search terms:
black pearl shake franchise
pearl shake business
black pearl chillz
black pearl shakes philippines
chillz franchise
how much profit in pearl shake
pearlshake
---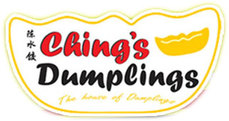 Ching's Dumplings Food Cart Franchise is one of the special food cart franchise packages being offered by Filtrepreneur Franchise, Inc.  As the name suggests, this food cart serves a variety of dumplings which include pork dumplings, shrimp dumplings, sharksfin dumplings, and kani crabsticks dumplings.  It also serves these dumplings with rice.
Search terms:
kowloon house franchise
kowloon house jr franchise
kowloon house franchising
kowloon house francise
master siomai roi
siomai business manila
siomai co franchise 2014 philippines
siopao and siomai outlet
toasted siomai
chef siomai franchise fee philippines
---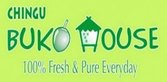 Chingu Buko House was established in March 22, 2010 in the Philippines and as their company name suggests, they serve a variety of buko made food products.  Their main product is their buko juice.  They also serve buko shake, buko pandan, buko mais con yelo, buko salad, and buko halo-halo.
Chingu Buko House was awarded the Best Tasting Coconut Juice Drinks Store in the 2011 Top Brand Awards and the No. 1 Coconut Juice and Shake Food Cart in the 2011 Consumers Quality Award.
Search terms:
Chingu buko house franchise
buko halo franchise
buko house in manila
chingu buko house baliuag
chingus buko
---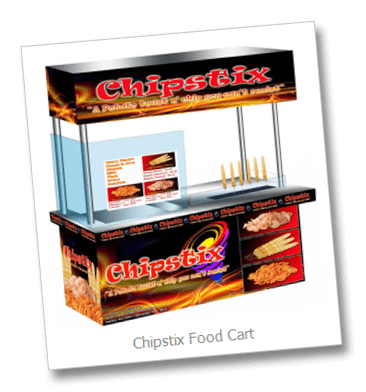 Chipstix Food Cart Franchise is one of the many franchising packages offered by the company C8 Best Franchising Corporation, a company in the Philippines offering various Food Cart Franchising concepts to Filipinos.
Chipstix Food Cart serves fried potato twister on a stick as its main product.  It also serves potato chips and fries.
Search terms:
potato twist franchise
foodcart business
potato twister
food cart food ideas
franchise potato twist
potato stick franchise
potato twister business
potato twister franchise philippines
potato twister manila
---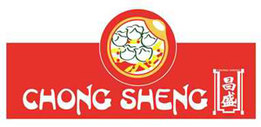 The quality products this food cart offer are made from the finest quality ingredients, freshly cooked and seasoned to suit the ever discerning palates of the Filipino loyal patrons who love Chinese street food, dimsum and snacks to name a few. Chong Sheng's concept is to mainly cater to the customers who are into dimsum varieties it offer. The affordability and the delectable selections can compete to the fast rising food cart businesses nowadays. This is the reason why Chong Seng is one of the leading in this kind of business industry. It cannot afford to compromise the products and service it offers to the patrons to keep them on top. Once you taste Chong Sheng's products, you will not be able to forget them, the tendency is to keep coming for more! Chong Sheng is envisioning to multiply its network through the help of franchising. Its aim is to reach out to the ever growing number of patrons who crave for its products nationwide.
Search terms:
lumpia sariwa picture for catering services
siopao franchise
toasted siopao franchise philippines
best siopao in manila
kowloon siopao philippines
kowloon west siopao franchise
rk franchising/chong sheng
toasted siopao franchise cost
---
For many years the Chowking Franchise has been one of the most sought after Chinese style fast food.  Unparalleled by any, Chowking gives people a chance to taste great Chinese and Filipino food for affordable prices.  Chowking can bring scrumptious food to the table in minutes, unlike the other chinese restaurants that take some time to cook their food, but make no mistake with the quality of products they have on their menu; the famous buchi, beef brisket, the chowfan rice meal, the Chinese lauriat and the ever famous pinoy treat; Halo-halo.
Search terms:
chowking franchise
chowking franchise philippines
chow king franchise
chowking philippines
chowking franchise price
chowking franchise fee in dubai
Informations about Chowking Philippines
how much is the franchise of chowking in the philippines
how much is mang chowking franchise
franchising chowking philippines
---

Cocktales – desserts like no other Franchise is being offered as a franchise by Lush Group of Companies, a company in the Philippines.  When the company was first established they started with five brands of food carts that serves healthy juices.  These brands are Fruitas, Juice Avenue, Buko ni Fruitas, Mango Farm and Black Pearl.  Following the success they got from these five brands, they opened their first restaurant which is the Cocktales.
---