Franchising Business

Chairman Kuapao Franchise is the newest and most exciting food cart concept in the Philippines today.  It is no secret that Filipinos love steamed food, particularly siopaos that it has become a typical snack offered in food carts all over the Philippines.  Chairman Kuapao aims to revolutionize the way Filipinos eat their "pao" by offering customized kuapaos which allows the customer to choose the type of meat filling and sauce for their kuapao.  They also believe that food from food carts can be good, healthy and fresh.
---
FranchiseManila.com is a guide to the franchise business in the Philippines. Though it includes a list of franchising companies, they are not affiliated in any way with the website. If you have any queries regarding a particular company, please contact them directly through any of their contact details listed on their page.
---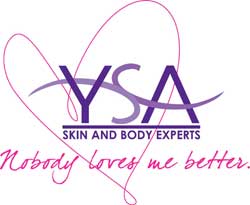 Most women these days have been obsessed in keeping their skin young and radiant looking. Thus, making beauty and skincare service one of the good businesses you can invest your money on. For over 20 years, Ysa Skincare Clinic has been providing a wide range of effective and personalized skincare and aesthetic programs which suite its patients' various needs. Ysa Skincare Clinic has become one of the countries pioneers in cosmetic surgery and dermatology. This is the reason why they are extending their business venture through offering of the Ysa Skincare Clinic franchise package.
---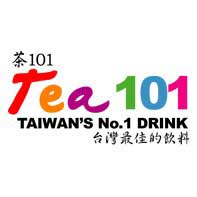 Tea houses have been a blooming business in the Philippine over the past years. One of these is the famous Tea 101 and if you're eyeing for a Tea 101 franchise, you'll be provided with credible Bubble Tea products all the way from Taiwan. With a wide selection of flavours such as red beans, 3O jelly, tapioca pearls and nata de coco as well as diverse flavours of their teas like sweet and filling fruit flavoured teas, royal milk teas, plain brewed teas and tangy yakult green teas, Tea 101 Bubble Tea assures the best of its investors and clients' advantage.
Search terms:
share tea franchise cost
capital for milk tea business
coco tea in philippines how to franchise
one tea franchise
taiwan cheapest milk tea franchise
tea 101 philippines
tea 101 philippines franchise
---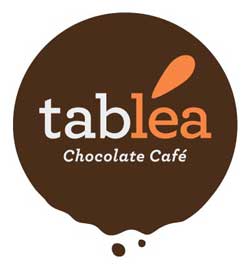 Chocolate – a smooth, luxurious beverage that's perfect for your taste. A heavenly bliss that will pop your taste buds out. The tablea business here in the Philippines has been booming for years. Inspired by its principal ingredient of pure and grinded cacao beans that's shaped into round tablets, locally known as tabléa, Tablea Chocolate Café will make you experience a different twist of a simple chocolate drink. And by expanding into a franchising business, the Tablea Chocolate Café franchise can also take you to a different way of bringing a café business into the next level of success and making a profitable return on investment.
Search terms:
franhising chocolate shop in the philippines
google tablea
---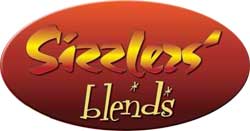 Sizzlers' Blends is a restaurant that provides its customers a new approach of casual dining and offers a wide selection of alluring and appetizing cuisine that is appealing to the eyes and taste of its patrons. Sizzlers' also offers videoke for music lover customers who want to sing their heart away after dining. There is also a selection of live band accompaniment for their customers to experience a total dining and relaxation experience. Indeed, it's never a bad idea to invest in Sizzlers' Blends franchise as it is a good and timely business. 
---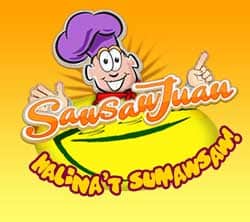 The fast growth of the food industry has pushed many entrepreneurs and corporations to invest in this kind of business endeavour. With Passion to innovate new creative ideas in taking the Filipino cuisine into the next level and through the help of its devoted and idealistic entrepreneurs, born Memixed Food Corporation and established Sawsawjuan Restaurant. With the ambition to help Filipinos who need a source of income, they established business ventures including the SawsawJuan franchise to generate jobs and create more business opportunities for future entrepreneurs.
Search terms:
---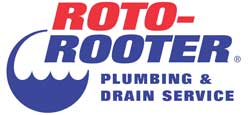 When it comes to pluming and draining services Roto-Rooter Philippines is the one you'll ever need. It has opened its services to the Filipino people back in the year 1998. It has been serving all the big companies, famous fast food chains, popular malls, industrial buildings, Department Stores and as well as various residential areas all over the country. This is a prominent fact why you should invest in Roto-Rooter franchise package.
---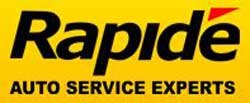 The automotive industry here in Philippines is fast growing these days. With more models coming out in the market, having a business that provides the proper care and maintenance of autos and vehicles is a good way to invest your money on. Obtaining Rapide franchise will get you to own an auto service business which provides a wide range of quality automotive services and assistance that aids the automotive owner to proper handling of his car. Other services includes the classic maintenance services such as radiator flushing, change oil, wiper blades and other traditional way to keep your car on its shape; Brake inspections; inspection of steering wheels and other parts and replace of broken parts with imported products; and Tire and Battery inspection and services.
Search terms:
car servicing manila rapide
rapide frachises
rapide franchise?
rapide philippines franchise
---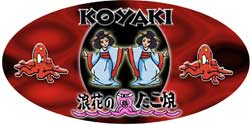 The owner of this food cart, Ms Miriam Peralta, has always enjoyed Japanese food, particularly one that she saw when she was only twelve years old. Her family frequents a mall in Manila and found a small stall that sells takoyaki balls. At a very young age, she was fascinated on how the food was being cooked – It was cooked  on the spot. Since it was new to her eyes, she tried one and while she was eating, one Japanese sitting beside her seemed amused and smiled seeing her eating the takoyaki balls. He shared that the balls are very popular during festivals in Japan.  Her fondness for this particular delicacy became a passion, and through the years she never outgrown it until such time that she wanted to conceptualize the same idea of a Japanese street food cart – hence the birth of the Koyaki Japanese Kiosk.
Search terms:
yakisoba food cart philippines
---

Fried chicken has always been appealing to the taste of every Filipino especially the little kids. And if you venture into this kind of business such as the Prito Paborito franchise you will surely stay in the mainstream of success. With the goal to serve a clean, scrumptious and affordable food, Prito Paborito was established. Their first store opened back on November 2004 along C.M. Recto Avenue, Cagayan de Oro City near Nazareno church. Due to space limitations, it was originally planned as a take-out counter but with the increasing demand of its customers, they expanded their area to accommodate and cater the need of their customers to eat within the establishment.
---