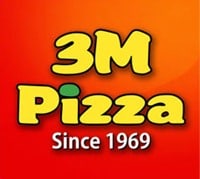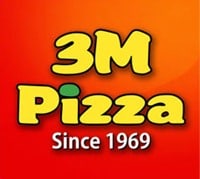 3M Pizza Pie formally opened its doors to franchising their product in 2007.  It was founded by Merle B. Hemedes after coming back from the US in 1969.  They were the first commercialized Filipino pizza that pioneered pizza kiosks in the Philippines.  It became instantly a hit since they opened.  With its crispy thin crust, unique, sweet and home-style sauce, Filipinos instantly loved the taste
In 1996, the company was reincorporated under the name Supremo's Food Corporation.  In 2006, under new management, 3M Pizza Pie reinvented the brand and upgraded its image to capture the new Filipino market.  The franchise operations formally started in 2007 during the Philippine International Franchise Expo. Since then, 3M Pizza Pie has already opened more than 40 franchised outlets scattered around the Philippines.
Some of the flavors of their pizzas include the garlic and cheese, ham and cheese, hawaiian delight, mushroom mania, pepperoni feast, beefy meat sauce, gardeners delight, and supreme pizza.
Their franchising system was developed by Francorp and they are also a member of the Philippine Franchise Association (PFA).
Franchising Packages
Currently, 3M Pizza Pie is offering three types of franchising packages which are listed below.
Cart Type Package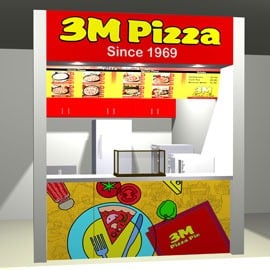 Franchise Capital Requirement: P295,000
Franchise Fee: P170,000
Ideal floor size is around 4-5 square meters
Initial term of 3 years, renewable of 3+3 years with renewal fee
It includes the following:

use

of 3M Pizza name, trademarks and logo

access

to the 3M Pizza operating system

food

cart

equipment

utensils

initial

inventory

marketing

collaterals

grand

opening assistance

training

and seminar

crew

uniform

Royalty fee

is 3%-5%
Advertising fee is 1% of total gross sales
Ideal locations:

malls

supermarket

/

hypermarts

bus

terminals

office

buildings

hospitals

airports

/ ports

schools
---
Booth Type Package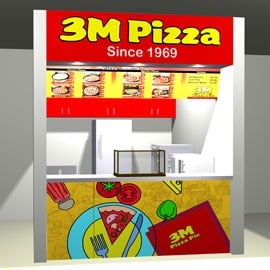 Franchise Capital Requirement: P270,000
Franchise Fee: P170,000
Ideal floor size is around 4-6 square meters
Initial term of 3 years, renewable of 3+3 years with renewal fee
It includes the following:

use

of 3M Pizza name, trademarks and logo

access

to the 3M Pizza operating system

store

design

equipment

utensils

initial

inventory

marketing

collaterals

grand

opening assistance

training

and seminar

crew

uniform

Royalty fee

is 3%-5%
Advertising fee is 1% of total gross sales
Ideal locations:

malls

supermarket

/

hypermarts

bus

terminals

office

buildings

hospitals

airports

/ ports

schools
---
Basic Sit-in Package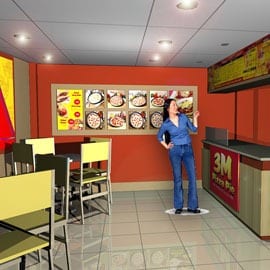 Franchise Capital Requirement: P320,000
Franchise Fee: P195,000
Ideal Floor size is around 10-30 square meters
It includes the following:

use

of 3M Pizza name, trademarks and logo

access

to the 3M Pizza operating system

store

design

equipment

utensils

initial

inventory

marketing

collaterals

grand

opening assistance

training

and seminar

crew

uniform

Royalty fee

is 3%-5%
Advertising fee is 1% of total gross sales
Ideal locations:

malls

supermarket

/

hypermarts

bus

terminals

office

buildings

hospitals

airports

/ ports

schools
---
Contact Details
Websites: 3mpizzapie.com.ph, www.ufranchiseasia.com/#!3m-pizza/c12qr

Email: 3mfranchise@3mpizzapie.com.ph
Telephone nos.: (02)412-8636, (02)410-3766
Fax no.: (02)412-8636
Address: #12 Orestes Lane, Mariposa Street, Brgy. Bagong Lipunan, Quezon City, Philippines 1111
Jack is a self-made entrepreneur, who actually started out in the Military, then worked for the Government for a few years, until he finally made that bold step and started out his own online and offline businesses. He's never looked back ever since, and hasn't been happier…