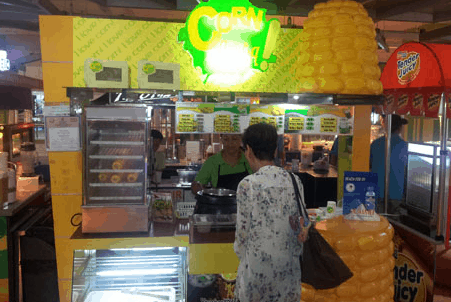 Eating corn is quite common for us when we were growing up. They would be served in a lot of different ways. Some of us prefer eating them on a cob while some of us prefer eating them in a cup, sprinkled with cheese powder and just enjoy devouring them while they are still hot.
Enter the franchise Corn A-ha. It is a new and innovative concept in corn made from original recipes using the freshest and finest ingredients to form a delicious variety of corn products that are not only healthy but also delicious fit for today's fast-paced and health conscious society.
They are not merely a product concept but a result of the owner's passion to create a healthy type of fast food without compromising taste, quality, or health benefits. That's a good sign for all of us. These delectable products are distributed through customized food carts within Metro Manila. Their unique concept really puts the "A-ha" in their Corn!
Born with a special liking to corn and well aware of its countless benefits, the company owners started exploring the different possibilities that corn has to offer in May 2009. They were driven by the need for healthy fast food options and they were inspired to make people love corn. The owners spent valuable time working to create a unique and innovative concept in corn. Many people these days switch towards a healthier style of fast food while exploring different taste sensations, Corn A-ha was made to cater to this particular demand and lifestyle while serving the need for better fast food options. They are owned and operated by 24/7 Sunrise Enterprises, Inc.
They offer a lot of products. Some of them are:
Steamed Corn with flavours like:
Butter Sauce
Cheese Sauce
Herb & Olive Oil Sauce
Cheese Pimiento Sauce
Chili and Olive Oil Sauce
Corn Kernels with flavours like:
Butter Sauce
Cheese Sauce
Herb & Olive Oil Sauce
Cheese Pimiento Sauce
Chili and Olive Oil Sauce
Baked Treats like:
Mini Corn Muffins
Cheesy Corn Muffin
Corn Raisin Muffins
Corn Herb Muffins
Corn Pudding
Chili Cornbread
Corn Raisin Nut Bar
All-Time Favorite's like:
Ginatan Mais
Puto Mais with cheese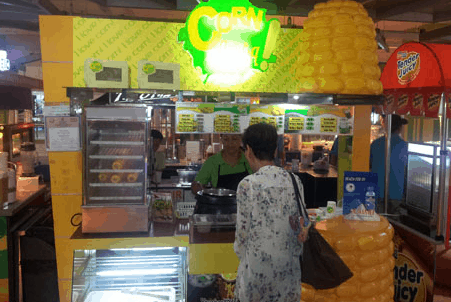 It's not surprising then that the Corn A-ha franchise is doing well in the market. After all, who doesn't love corn? Add the fact that they're served in cute ways and you'll do well in the market. The return of investment is quite fast and there's not really a time when your business it not going to do well as the demand for corn is quite high.
Acquiring Corn Aha Franchise is quite easy. Here are the steps:
Send a letter of intent to:
KATHYRN ALBA/ROBERT JOCSING CORN A-HA 24/7 Sunrise Enterprise Inc., Unit 5L Midland Park Manor II Condominium, Ortigas Avenue., San Juan City. Tel: 727-5922
They will review your application.
You will be invited to discuss franchise details
Your proposed location will be examined
The Franchise Agreement will be executed.
Outlet set-up and staff training will commence.
They will provide pre-opening and marketing assistance.
That's it! Your Grand Opening will follow.
The Corn Aha  Franchise Information
The franchise fee is P299,000.00. It includes:
The use of Trade Name and Proprietary Marks
Site Approval
Utensils
Cart Packaging
Corn cob warmer
Training
Heavy duty blender
3 Electric rice cooker
Procurement program
Opening Assistance
Operation manual
Research and Development
1 Ice cooler
Franchise Term is for 5 years. There's no royalty fee. Required space is at least 4 square metres.
Contact Details
Be a franchisee now! Contact them at:
Phone No.: (02)727-5922
Address: KATHYRN ALBA/ROBERT JOCSING, CORN A-HA 24/7 Sunrise Enterprise Inc.,
Unit 5L Midland Park Manor II Condominium, Ortigas Avenue., San Juan City, Philippines
Jack is a self-made entrepreneur, who actually started out in the Military, then worked for the Government for a few years, until he finally made that bold step and started out his own online and offline businesses. He's never looked back ever since, and hasn't been happier…