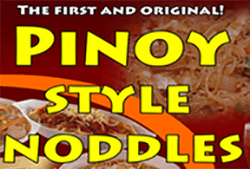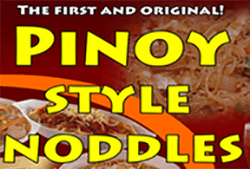 After the Chinese introduced us to noodles, we cannot help but love it! Noodles are now being served in every Filipino table for breakfast, lunch or even dinner. It has been said that the noodles strands should not be cut as they symbolizes long life, noodles are also served up during birthdays due to this belief. From down South all the way up North, the country has several varieties of noodles that we Filipinos really enjoy. Best enjoyed with chicken, pork, liver, eggs, vegetables, and a whole lot of toppings and ingredients that only make it the most delicious comfort food of all time. Depending on the noodle type, some people enjoy it cooked with chicken or pork broth and served piping hot. Some enjoy it sautéed or stir fried with soy sauce and drizzled with calamansi, served with pandesal or loaf bread. It really depends on the person as to how he/she prefers the noodles to be prepared/cooked.
Pinoy Style Noodles Food Cart Products:
Pancit canton – stir fried (egg noodles) in soy sauce with vegetables, meat, topped with egg strips and fried garlic)
Pancit Lomi – soup with liver, egg, vegetables best eaten during colder months)
Pancit bihon – stir fried type with vegetables, meat, quail eggs
Spaghetti
FRANCHISE PACKAGE: PHP 39,000
The following are included in Pinoy Style Noodles Food Cart Franchise package:
Semi High End Cart
Complete Set of Heavy Duty Equipment
Utensils and Wares
Initial Inventory costs Php 2,500
Crew Uniform (T-shirt, apron, hairnet)
Franchise Seminar
Crew Hands-on Training
Inventory Kit
Video Training & Operations Manual
Costing and Pricing Manual
Notarized Franchise Agreement
After Sales Support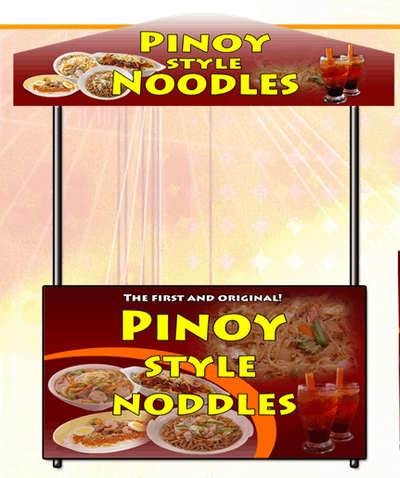 Pinoy Style Noodles Food Cart Franchise Advantages:
No Royalty Fee
No Renewal Fee
No Hidden Charges
No Quota
ROI is in 3-4 months
The company is open for distributorship nationwide and there are recommended locations and provision of assistance in business registration as well. Also, free food tasting and orientation is offered by the company to interested franchisees.
To know more about the franchise application procedure, please visit this link: http://www.foodcartsfranchise.com/
Contact Details
Interested entrepreneurs may contact the company at the following details for inquiry and application of Pinoy Style Noodles Food Cart Franchise:
Website: www.foodcartsfranchise.com
Facebook Page: www.facebook.com/FabSuffrageFoodCartFranchise/
Email: franchiseinquiry101@gmail.com
Phone Nos.: (02)509-1049
Mobile Nos.: 0915-2828213, 0921-4640789,  0925-3046789
Address: #17A Ground flr. St. Martin Bldg. Westpoint St., Cubao, Quezon City, Philippines 1109
Contact Person: Mr. Rhyan M. Viola
I am a content writer who is goal-oriented and passionate in what I do. I use my hard outer shell to guard me against deception and betrayal. The moment I start, I rarely look back. I strive hard to live up to the high expectations that others expect from me.