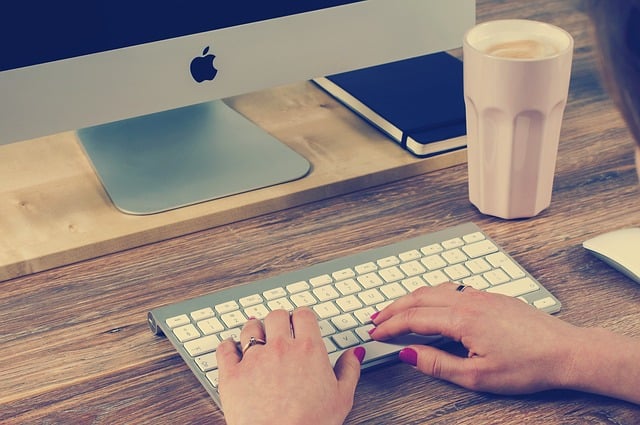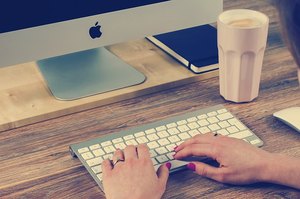 In today's prosperous environment, where employment is on the rise, economies are looking better, and new money is being pumped into markets, it is strongly advised to take advantage of the many online business ideas available in the market today, so you can carve out a piece of this incredible business opportunity.
There is no better time to chart your own path, and rely on your own skills and ideas to create your own success. Whether you start a part-time business for extra income, or jump right into a full-time venture, starting your own business can be very rewarding and prosperous experience.
For you to have the best chance for success, having the right mindset to successfully start and grow your own small business is essential. Getting the foundation you need to get started is important for it will point you in the direction of other small business resources available to help ensure your continued success.
Once you have the right mindset and the tools necessary to be successful, you need a business idea, and it needs to be a good one. But how do you pick the business idea that's perfect for you? Well, many times it seems like the best business ideas come from a random flash of genius. You're enjoying a nice, engaging book, singing your favorite song and… Viola! A great business idea suddenly appears when you least expect it and can't get it out of your mind.
But not all are lucky enough to have a stroke of genius like that. For most, coming up with a great business idea can be tough. But, take note that there are lots of ways to explore your talents, skill or interest for business ideas, and this is actually a good place to start. Online business opportunities can be hiding in plain sight, literally right in front of your nose, and with the ideas I'm going to give you, you are going to be able to see them when nobody else does.
1. Virtual Assistant Business
A virtual assistant or VA is an independent contractor who provides administrative, technical or creative services remotely. VA's are usually hired by businesses and professionals in need of help or particular skills. Communication is typically via email, online chatting or the telephone.
Becoming a virtual assistant might be the perfect fit for you if you have administrative experience, skill suck as graphic design, web development, research, writing and communications skills. You can work with clients from around the world, in the comfort of your own home.
2. Web Design Business
Many businesses require talented designers to build attractive, user-friendly websites to promote their business and even sell online. If you have the skills necessary to build a website from scratch, or experience building sites using WordPress and other platforms, then you can turn those skills into a profitable business.
In terms of getting started, it may be easiest to tackle a local market first like local small businesses and non-profit organizations. Once you prove yourself and are able to build a portfolio, you can then expand your business by finding clients online. The beauty of a web design business is that through online communication and file sharing, you can build sites for clients almost anywhere in the world and never even have to meet the client face-to-face.
3. Freelance Writing Business
If you're a gifted writer, with the skills to write different kinds of content, then a freelance writing business could be a good fit for you. Everything from news articles and product reviews on websites and blogs, to marketing materials for small businesses could be possible. All you need is a computer, laptop or tablet, Internet access, and a word processor software.
Marketing this type of service will be very targeted. Send writing samples along with your story ideas directly to the editors of blogs, websites or newspapers. You also the option to offer to guest post on a popular blog to increase your exposure and deliver some traffic back to your own website. Also, don't be afraid to volunteer your services for free in order to build your portfolio. Your website or blog should have all of your writing samples, as well as content to demonstrate your expertise. Build your social media presence so that you can share your work and drive traffic.
Freelance writing can be a very rewarding business. You will be involved in different types of projects and write about a great variety of topics. You may also choose to focus on particular niche areas such as corporate communications or the fitness industry, if that's where your interest or experience lies.
4. Affiliate Marketing Business
Affiliate marketing has been around for years. It was made popular on the Internet by Amazon and other online retailers who pay a commission every time an affiliate sends traffic to their site, and a purchase is made. One strategy that you can do is create a website or blog that's focused on a particular niche area. Create lots of content on the topic to drive search engine traffic to the site, and then plaster the site with affiliate ads.
The secret is to promote relevant products and services to your own loyal following. Remember that your email list is much more powerful at converting sales than visitors to your website or blog. The growth of social media has also created another opportunity for affiliate marketers, but it's not nearly as effective as email marketing. Affiliate marketing can create a significant stream of income for you if you have the ability to reach targeted audiences via your websites, blogs, email lists and even social media.
5. Online Retail Business
Online sales continue to grow each year. Popular online retailers like Amazon and Overstock have billions of dollars in sales annually. Every major brand and retailer has an online presence and the majority of them sell directly online as well. The secret to starting your own online retail business is to focus on a niche market. Maybe you make your own products such as craft or other unique items, or maybe you collect comic books, trading cards or other collectible items.
You can sell these products online on your own website, eBay or other e-commerce platforms. If you're reselling products, you'll want to ensure that you have reliable suppliers, and enough space to store inventory. Though it's impossible to compete with larger, established e-commerce sites, the secret is to sell products that very few others are selling.
You now have 5 of the most in-demand, low-cost and profitable businesses you can start on your spare time. Some of them require specific skills, experience or know-how, but all of them are possible if you have the determination and the drive to make it a success.
The next step is up to you. It is your time to decide which ideas you can take further. Deciding on the idea can be the hardest part, so consider which online business ideas match up with your skills, experience, interests and market demand. Take control of your future and build your own financial freedom. Take that next step and start your own business today!
Jack is a self-made entrepreneur, who actually started out in the Military, then worked for the Government for a few years, until he finally made that bold step and started out his own online and offline businesses. He's never looked back ever since, and hasn't been happier…