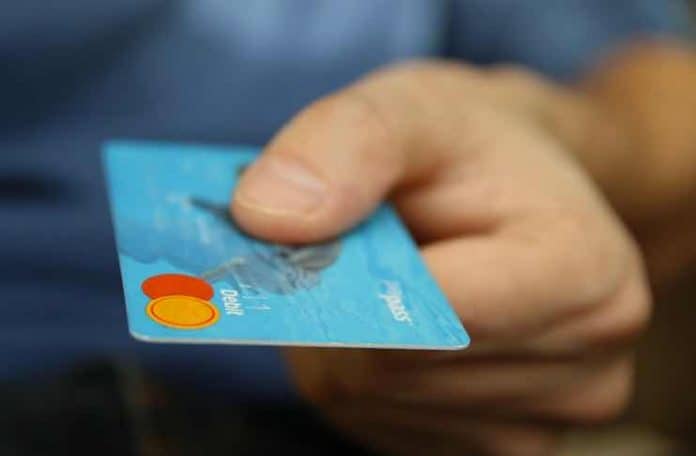 A credit card is a not-so-ordinary plastic card, which allows us to manage our financial needs and purchase goods on credit. It has become an unavoidable part of our lives nowadays. It provides us with immense convenience when harnessed responsible. Different credit cards provide different kinds of benefits and have their own features. A credit card is more convenient than cash nowadays, and people in the Philippines use credit cards more often nowadays, Because of the payment flexibility, security, rewards, and much more benefits. If you are a citizen of the Philippines and is planning to get the best credit cards. You need to first get a better understanding of how it really works and which top credit cards you should really prefer.
In What ways Can The Top Credit Cards Benefit You?
• Nobody likes waiting on the ATM to get cash and then carry it to the Malls or wherever. A credit card is an easy way to use to buy goods. Just swipe the card, sign the receipt and here you go.
• It provides you with plenty of benefits like rewards, discounts, grocery bonuses and so much more.
• A credit card cannot be used if stolen from you (unless the thief has your code!), and of course, there's no tracking for the cash in that case. You can simply get it blocked from your respective bank. Even if the thief managed to swipe the card somewhere – you can declare it wasn't you – and in most cases, you will get that money back.
• There are many places in the Philippines which do not accept debit cards which can cause inconvenience. The only options you are left out is cash or credit. So, Credit card is the safest option.
• A good credit card history can help you in many ways. For instance, if you want a loan, a good credit card history is a major plus. Because the bank determines to lend the loans to those who responsibly pay their dues and debts on time. If you want to build a good credit record which can help you get a loan, make small easily returning purchases and pay them back in the meantime.
• In an emergency or an unexpected situation, a credit card has got your back. You can use it to pay a large number of medical bills or an emergency flight to somewhere if you don't have enough cash in your hands.
How Can a Beginner Get approval for a Credit Card?
If you're a beginner and planning to get one of the top credit cards, then make sure to gather all the documents that are required before you go applying for a credit card. Determine your eligibility so that you don't see your application declined. What requirements you must meet for applying to get the best credit cards?
1. You should be 21 or above.
2. Filipino citizenship (although foreigners with the necessary IDs and Visas can get one too).
3. Specify the location of your home, office or business near the branch of the bank you're applying in to.
4. A stable source of income is compulsory, and the long-term employment status of a company you work in will be more attractive or if you run your own business then, you are required to provide the status of two years of your running business.
5. At least one landline number of your home or workplace is required along with your cell phone number.
What Documents are required to get a Credit Card?
• Filled and signed credit card application form that you will get online mostly in every bank's website.
• Valid ID Cards which includes applicant's photo along with a signed document of employment.
• Latest BIR Form 2316.
• Pay slips for the past couple of months.
• Self-employed applicants are required to bring their latest BIR Form 1701 and the latest financial statements.
• For the foreigners who are living in Philippine will be required to bring Alien Certificate of Registration or Immigrant Certificate of Registration and Work Permits.
What kind of Credit Cards suit beginners?
There is a number of credit card categories that a beginner can choose from keeping the preferences and corresponding benefits and privileges into consideration. In the Philippines, You can consider the best credit cards that are classified as shopping credit cards, travel miles credit cards, gas credit cards, grocery credit cards and so on. Beginners should consider credit cards which have low-interest but still offer the same benefits of the regular credit possess with the routine rewards and all. Credit card with the lowest annual fees remains budget-friendly. So look for this feature too while choosing the top credit cards. If you earn around Php 10,000 to 15,000 monthly, then you must consider a low-income credit card. This credit card comes with a lower credit limit and lets you spend at low costs.
The Best Credit Cards in the Philippines
BDO Credit Cards
Being one of the country's top and reputed banks, BDO offers a variety of cards with good and attractive policies for beginners. You can enjoy low monthly fees whether you're traveling, dining or shopping. BDO's Diners club premiere gives you access to the most exclusive Diner Club Privileges across the world. BDO Platinum MasterCard is especially for those who are anxious about massive fees and interest rates. The key features of this card include free annual membership for life, flexible high credit limit, EasyPay installments, and Free Travel Accident & Inconvenience insurance coverage.
CitiBank Credit Cards
CitiBank offers a variety of credit cards that usually fits every lifestyle. It's an easily accessible credit card from basic to premium or whether its reward points, cash back, gas benefits – you won't run out of any exclusive perks and facilities. The Citi Simplicity Credit Card has some amazing key features which include No annual fees, No late payments, No over-limit fees, and some exclusive discounts on flights, hotels, staycations and amazing restaurants. However, the interest rate is 3.5% monthly.
EastWest Credit Cards
EastWest Bank offers a variety of credit cards that cater to your lifestyle. It enables you to enjoy more than 65% savings on premium perks as well as 5% or more rebate on your regular purchase. The platinum EastWest bank is one of the top credit cards in the country, which facilitates you with free lifetime membership, premium perks and MasterCard moments, free platinum virtual card, comprehensive Travel Accident & Inconvenience Insurance, Smart Chip & Contactless Technology, lighter payment terms, high cash advance limit, Instalment facilities, Balance Transfer and much more. The interest rate is 2.75% per month or 33% effective rate annually.
Got your favorite Credit Card recommendations? Share it with us in the comments below!
Misha as a unique content writer has been working in the field of writing for over five years. She has written a lot of business articles and with this she has a strong grip over franchising. Misha as a great business writer knows about how to convert various marketing and businesses experiences into lucrative words. Misha by profession is an Electrical Engineer and besides her engineering skills, she knows how to run a successful business with a great reputation and position.