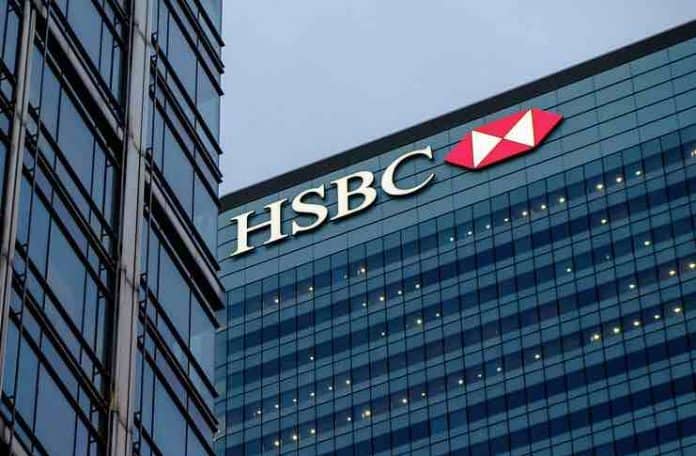 The HSBC Credit card offers you a source of enjoyment, great privileges program, perks and discounts at the time of dining, shopping and doing literally anything. HSBC Credit card boosts up the zeal and accelerates as well as redeem rewards easily. It gives a full fledge pack of 0% installment plan, savings on interest charges through a balance transfer and hassle-free bills payments.
Features of the HSBC credit card
HSBC Credit Card Convert all high-ticket purchases to the installments for a 0% interest rate for up to 36 months.

Try to earn any kind of rewards at every phase of shopping at partner merchants and bring points for exciting freebies.

The charge on transferring the amount from one bank to another bank at fixed add-on rates.

Exclusive traveling deals and their benefits from lounge access to over 850 airports lounges worldwide and discounts offered at 180,000 partner merchants.

Provides free travel accident insurance and also covers the inconvenience coverage to help you identify at which part of the world you are.

Avail 4X rewards points on local and overseas purchases.

Bill payment facility in a single step and earn the bonus on utility bills.

HSBC contactless credit cards don't require swiping of the cards. Just you have to tap your card at any contactless credit card payment terminal whether you are paying at a local or international level.

Secure transactions are made due to insertion of microchips permanently embedded and can be used for secure transactions all over the world.

   



Eligibility requirements for an HSBC Credit Card
Must be a citizen of the Philippines

Age should be between 21-69 years' old

Must possess a residence or business address in HSBC service region

must have an active phone number and a landline phone number at the applicant's residence or business address
HSBC Credit card requirements
SSS ID

TIN ID

Passport

Driver's License

PRC ID

Company ID

   
Documents required
For employed people, only two documents are required:
Latest ITR with BIR stamped (BIR Form 2316)

Original copy of COE that is about the certificate of employment which shows the employment status.

Latest pay slip of at least 3 months' old.

For those users who possess a credit card – a photocopy of recent credit card bills is required.
Self-employed people who are running their business have to submit the following required documents for getting the HSBC Debit card:
Latest Audited Financial statements with BIR stamped on it.

Up to date Income tax return.

Photocopy of business registration.

Photocopy of a current card billing statement from other banks.
Foreign applicants have to submit 1 required documents from the following
VISA and working permit with 1-year validity.

Copy of ICR, I.e., Immigration certificate of Residence

Alien Certificate of Registration which indicates your permanent status
How to apply for credit cards in the Philippines
Application for credit cards require you to have a stable and regular job
Will you be able to handle all your debit card bills in the future? is your salary enough to handle credit cards as well as debit cards? Ask yourself this question and try to answer it honestly…
Conduct your research beforehand
Before applying for credit cards make sure to do some research on trendy and available credit cards. Think about different issues like fees and penalties, terms and conditions regarding credit cards.
2. Know the type of credit card that best suits your need
There are various credit cards available in the market depending upon your nature. For example, some people might be interested in cash back cards, or those who love to travel a lot – will opt for travel credit cards.
3. Check the rates, benefits, deals, and rewards
Find the best card according to your interest and look at their APR annual percentage rate, incentives, and fees.
4. Double check your information
After filling the application form online, try to make sure that all entries are duly filled with the accurate and correct info. This will save you time and possible rejection too.
5. Keep your lines of communication open at all times
After submitting the application form keep your way of communication open where the HSBC can reach you. They will call you to check your credibility and authenticity. Respond to them in a good manner.
6. Be responsible enough while using your credit cards
HSBC debit card might add some glorious points to your status. However, make it a habit to make responsible purchases. Don't overdo it and go into debt just because you own an HSBC Debit Card.
Benefits
Fast access and control of your money whenever you need it and wherever you are.

HSBC Debit card has multi-channel transaction modes:

Online Banking

Phone Banking

ATM banking

HSBC Advances Visa Credit card

Real-time global view and global transfers

Delight in exclusive privileges

Enjoy full savings

E-statements

Auto-changes

Card installment plan

Cash installment plan

Card balance transfers

HSBC's Card balance conversion

Cash advance

Below are different HSBC credit cards with short explanations.
HSBC Platinum Visa
0% installment plan up to 36 months at participating merchants.

10% fuel rebate on 1

st

transaction and 3% fuel rebate all year from Caltex Stations Nationwide.

Transfer balance of your non-HSBC Credit cards.

Gross Annual income requirement is PHP500,000.00.

The monthly effective interest rate is 3.50%
HSBC Red Mastercard
0% installment plan up to 36 months at participating merchants.

10% fuel rebate on 1

st

transaction and 3% fuel rebate all year from Caltex Stations Nationwide.

Transfer balance of your non-HSBC Credit cards.

Gross Annual income requirement is PHP200,000.00.

The monthly effective interest rate is 3.50%
I am a content writer who is goal-oriented and passionate in what I do. I use my hard outer shell to guard me against deception and betrayal. The moment I start, I rarely look back. I strive hard to live up to the high expectations that others expect from me.