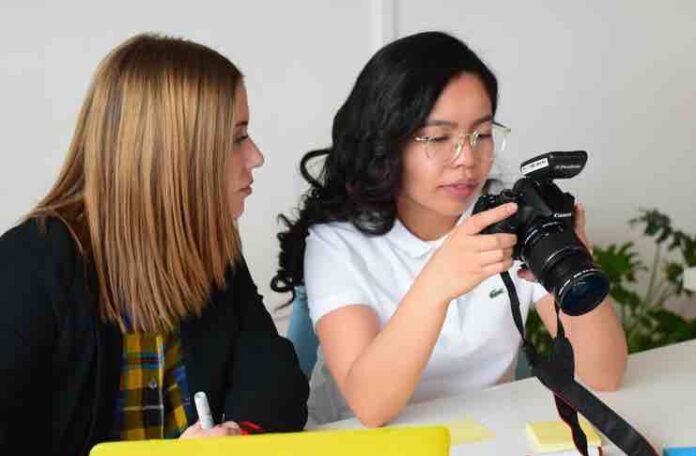 Photography is no more just a hobby. It's a fast-growing business worth more than $36.42 billion. The demand for photographers is quite high as people need them for different occasions – to shoot wedding events, birthday parties, corporate shows, and more. However, not all photography businesses enjoy success and it often boils down to how you market your services.
In this article, we'll provide some great marketing tips for your photography business so you can find success.
Let's have a look:
Create a Solid Social Media Presence
The power of social media cannot be overstated. It houses more than 3.6 billion people and a large number of these users can be your potential clients.
Start by creating profiles on platforms like Facebook and Instagram. We suggest that you draft some nice pins on Pinterest as well since it's one of the most popular social media platforms among photography enthusiasts. 
The key lies in creating compelling posts that have the potential to go viral. You can even use social media to show your work and make people take notice. Remember that it is not only about creating profiles, you must be very active and post regularly. It is also important to respond to queries, use relevant hashtags, and promote your work on social media.
You can create online posters to share on your social media handle. Since these can be retweeted or shared by others, there's always a high chance of your work reaching more eyeballs. 
Sponsor Events When You Can
Sponsoring can be a great way to market your photography business and have more people see your capabilities. Almost all publicly held events such as book fairs, concerts, and award shows look for sponsors. Apply and put your best foot forward. 
It will not only allow you to improve your portfolio but give more people a chance to see your work. A lot of big photographers started by sponsoring local events and moved to major Hollywood shows. Being able to photograph big names allowed them to go viral and they're running successful photography businesses today. 
The key lies in choosing the right event. It should go well with your niche and allow you to share your work without any limitations. Plus, in exchange, you can ask them to share your work on their social media pages so more people can reach you. At the end of the day, it's a win-win situation.
Join Hands with Local Businesses
This is the same as sponsoring events with one simple difference – no sponsorship is involved. Since photography businesses are usually localized with a limited reach, they must be very clear about who they partner with.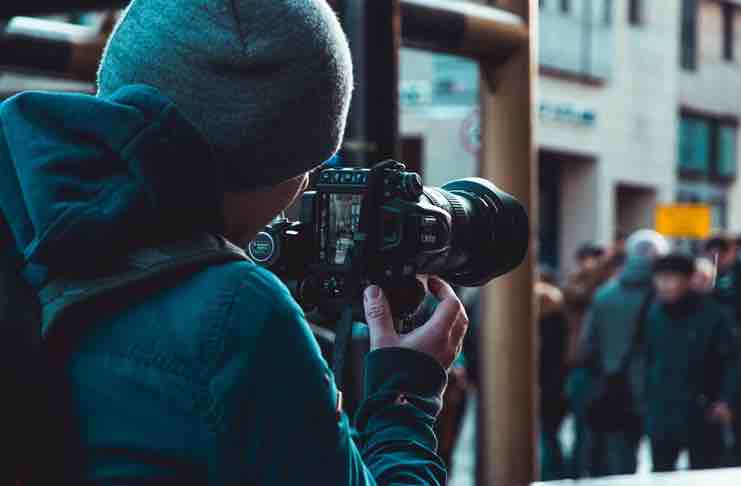 For example, you can partner with a banquet and use the space for photography sessions in exchange for recommending the banquet to others. This will not only allow you to save money but also reach more people. Your photos can be uploaded to the banquet's social media page, where others can see your work and get in touch with you if they need your photography services. 
Photographers these days are also joining hands with influencers. They get to visit places with them, click their photos, and get featured on their page. Take advantage of such opportunities and never miss a chance to get the most out of your photography trips.
Consider Getting a Website
Though not the most important thing, having a website can add value to your brand and make it easier for people to find you on the web. This becomes even more important if you offer photography-related products such as cameras and lights.
You can convert your website into an e-commerce store and sell online. However, this will require extensive work and a good budget. You will have to hire the services of a web development company and also spend on SEO, but the end result can be very beneficial since over half of all internet traffic is organic and about 90 percent of people look for services online before they make a decision.
Promote Discount Offers
We know that buyers love discounts and most people will buy more of something if they find that it's available at a discounted rate. Photography is no different. Special promotions can help you attract more clients and grow your customer base. 
Discounts can be of several types such as a free portrait when you order two or free editing when you book a photography session. Come up with something people would be interested in and then go all out to promote it.
Start By Advertising Online
Consider spending some money on online photography ads and try platforms like Google Adwords and Facebook. The former can be great if you have a website and the latter if you have solid social media pages. 
You can start as low as $1 and choose your audience down to gender, location, and interests. Online advertising, however, can be a little complicated. It might be a good idea to have professionals manage your campaigns. They can help you achieve good returns and increase your business. 
Grow Your Referral Business
There's no marketing like referral marketing. Count on word of mouth and encourage your clients to bring you more business. This can be done by offering rewards for referral clients. Rewards can be in the form of discounts, special plans, and more.
You can even run online referral campaigns by asking people to invite more users to your page, tag their friends, etc. In exchange, you can give them a chance to win a free photoshoot or get featured on your page. User-generated content can increase your reach and allow you to gain more followers so consider going this route. 
Host a Giveaway 
Very few photography businesses use this trick despite it offering some solid benefits. A giveaway or a contest involves the business offering free gifts (products or services) to contestants. Use photography-related contests. For example, have people share their best photos and offer a free portfolio shoot to the most popular entry.
This can prove to be very beneficial since more than 94 percent of users are interested in giveaways and have a 3.7 percent higher conversion rate than typical CTAs. However, you'll have to promote the contest or giveaway to ensure more people take notice.
This can be done by creating flyers, posting on social media pages, and asking users to share your posts.
Promoting Your Photography Business: Conclusion
This is all that you need to know about promoting your photography business. Remember that you will have to be good at what you do to be able to leave a mark and attract clients. Polish your skills and go all out promoting your business and you will begin to see results in no time.
Arun is an avid blogger and business expert. He's been in business from the moment he finished school and hasn't stopped growing ever since.