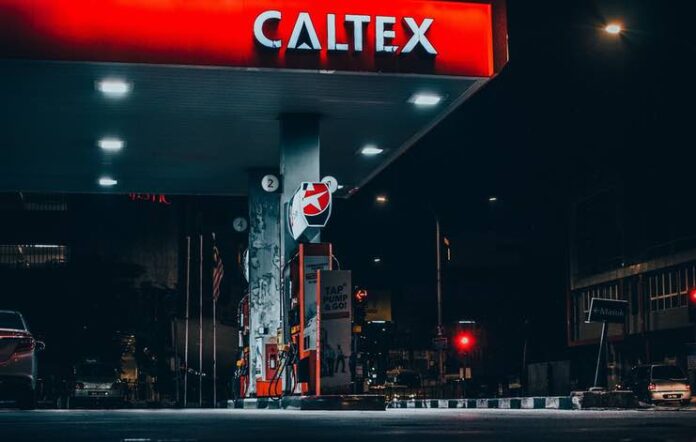 Automobile businesses have been steadily gaining ground in the Philippines. The need for buying and selling cars, and checking car prices are increasing more and more. This is happening along with the increasing number of automotive franchises, and business people will surely want to join in on the lucrative business.
The list below includes 8 top automotive franchises in the Philippines. It is updated every year or when a franchise changes ownership. So are you looking for a franchise business opportunity? Getting started with this guide is a great idea.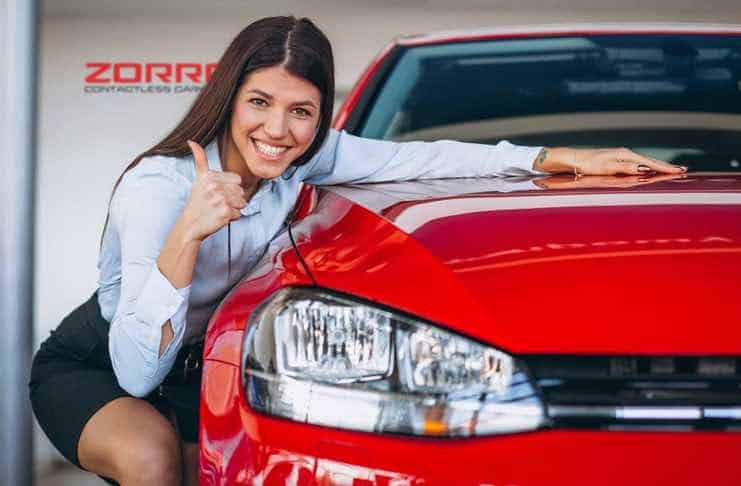 Top 8 Automotive Franchises In The Philippines 2022
1. Caltex Gas Station
Founded: 1936
Starting investment: approx. PHP 5,343,552
Royalties: 0
Chevron's Caltex brand is a gasoline and petroleum product retailer in over 60 countries across the Asia-Pacific area.
What sets Caltex apart from other Chevron subsidiaries is that franchisees control the property and company operations outright. This allows them to tailor marketing and promotional packages to their specific needs.
Additionally, Caltex franchisees can take advantage of the company's strong ties to co-brand with prominent retailers in the Philippines.
2. Saferide Car Rental
Founded: 2009
Starting investment: approx. PHP 3,785,016
Royalties: approx. PHP 372,935
Saferide Car Rental started in the transportation business back in 2009. They are dedicated to providing top-notch car safety and quality service to businesses, tourists, and people in Cebu & Dumaguete, Philippines.
On the other hand, the company offers both self-drive and chauffeur-driven car rentals to suit the varying demands for car rental services as well as short and long-term leases.
3. Speedy1 Carwash
Founded: 2017
Starting investment: approx. PHP 4,341,636
Royalties: approx. 8,349.30/month
No one likes a dirty car. But who has time to wash it, let alone clean it themselves? This is where Speedy1 Carwash comes in to save the day.
The firm offers one-of-a-kind automotive cleaning services. It has skilled employees as well as uses cutting-edge automated car cleaning equipment and materials.
When success formulas such as low-cost supplies, correct positioning, and strong marketing strategies are followed, a franchisee may also achieve a large profit.
Watch this video to get a glimpse of Speedy1 Carwash:
4. Wash N'Drive
Founded: 2015
Starting investment: approx. PHP 1,669,860
Royalties: 0
Wash N'Drive is the Philippines' first modern vehicle wash business, equipped with the most advanced automated car wash system.
For those interested in joining the Wash N'Drive team as a franchisee, they provide a comprehensive program to help get you started. This includes high-quality, high-performance car wash machines and access to their complete line of products and support.
Overall the firm makes it easy for anyone to become a successful professional automotive wash operator.
5. AutoSmart
Founded: 1987
Starting investment: approx. PHP 1,447,212
Royalties: approx. 8,349.30/month
Autosmart has always been proud to serve a large and diverse customer base. Over the years, they have gained the trust of thousands of car dealers, mechanics, bus companies, taxi companies, and plant firms who rely on their products daily.
They currently have over 200 showrooms around the world. A flexible business relationship with franchisees is an attractive feature of the Autosmart lifestyle.
6. Rua Seguridad
Founded: 2006
Starting investment: approx. PHP 1,280,157
Royalties: approx. PHP 128,015.70
Filipino-owned Rua Seguridad makes world-class road markings. The firm was founded in 2006 and began operations as a "garage business" the following year.
Today, it is primarily known for its road and highway marking products under the Legacy brand. Rua Customized Solutions allows Rua Seguridad to tailor its products to its client's specifications, ensuring they meet their requirements.
7. Clean Car Phils
Founded: 2002
Starting investment: approx. PHP 1,085,350.50
Royalties: between PHP 2,782.95 to PHP 5,565.90
The mobile car wash business has grown rapidly since Clean Car Phils arrived in the Philippines. Today, there are 90 units in operation, mainly in Metro Manila malls.
Clean Car is now open for franchising, offering single location or territory franchises. This is a wonderful option for entrepreneurs to get involved in a rapidly growing business.
8. Pulse Creative Innovations
Founded: 2009
Starting investment: approx. PHP 2,029,847.26
Royalties: approx. PHP 478,658.80
At Pulse Creative Innovations, they specialize in top-of-the-line car care and auto detailing. For over nine years, they've been helping individuals and dealerships alike restore their vehicles to their original condition.
If you want to become a franchisee, their team will provide excellent service training and ongoing support. At PCI,  Pulse Creative Innovations is dedicated to providing the best possible experience for customers and franchisees.
Final Thoughts
Most automotive franchises in the Philippines also engage in environmental programs to help the environment. I hope you enjoyed this list of the top automotive franchises in the Philippines for the 2022 fiscal year.
Hopefully, this list can help you decide which automotive franchise best fits your needs. Good luck and thank you for reading!
Want to read more of our latest posts? Check out our post about the top construction small business ideas.
Arun is an avid blogger and business expert. He's been in business from the moment he finished school and hasn't stopped growing ever since.