Cereal Chiller Franchise by LGC

Cereal Chiller Franchise was established in September 1, 2012 by the Lush Group of Companies, a Philippine based company.  The market of Cereal Chiller are those individuals who are on the go and are looking for a light healthy snack that is a great alternative to junk foods.
They offer a healthy variety of fruit shakes mixed with cereals.  They currently have ten available types of fruits and six kinds of cereals which the customers may be able to mix and match and get the best tasting refreshing snack that they want.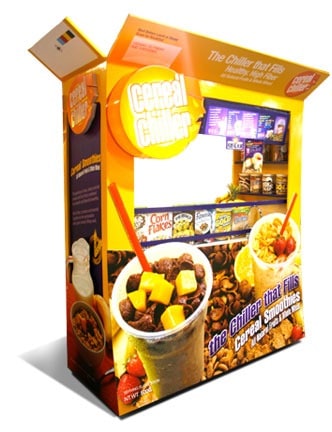 Contact Details
If you are interested with franchising Cereal Chiller, you can contact Lush Group of Companies through their contact details below:
Website: fruitasgroup.com
Email: info@fruitasgroup.com
Phone no.: (02)731-8886
Mobile no.: 0906-888-2828
Address: 68 Data st. cor. Cordillera st., Brgy. Don Manuel, Quezon City, Philippines