Buko

Buko ni Fruitas Franchise is one of the franchising packages being offered by Lush Group of Companies, a Philippine based company.  The company responsible to the famous Fruitas brand has created this Buko Food Cart concept which was established May 13, 2005.
This franchise offers customers with fresh buko juice taken from newly opened coconuts.  They also serve coconut meat with an option to add other fruits and chocolate, giving quite a different experience with eating this healthy fruit.
Search terms:
gulaman avenue franchise fee
gulaman avenue franchise
gulaman avenue
fruitas
franchise of gulaman avenue
buko ni fruitas
•juicing franchise philippines
how much is gulaman avenue franchise
how to handle buko juice
juice business in the philippines
---
FranchiseManila.com is a guide to the franchise business in the Philippines. Though it includes a list of franchising companies, they are not affiliated in any way with the website. If you have any queries regarding a particular company, please contact them directly through any of their contact details listed on their page.
---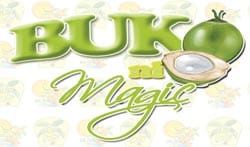 Due to the scorching heat and humid temperature in the Philippines nowadays, it is a great idea to have Buko Ni Magic sprouting everywhere, especially in areas that have high pedestrian count like city centres, shopping malls, supermarkets, schools, churches, commercial and residential areas or even terminals and airports. Young coconut juice is said to have no caffeine, lower calorie count, less sodium and even contain more potassium than sport drinks and cheaper as well. So basically, it is a better and healthier choice compared to sport drinks that have added caffeine. If drunk ice cold, it could be super hydrating and refreshing for the body.
---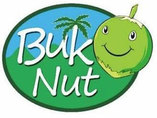 Buko Nut Food Cart Franchise is one of the single food cart franchise packages being offered by Filtrepreneur Franchise, Inc.  Their products are generally buko based drinks which include their Buko Fresh, Buko Shake, Buko Pandan and Buko Ube.
---

Buko Shake food cart package is a product of FoodcartLink Services (FCL), a company based in the Philippines.  This food cart is one of their food cart franchise alternatives.  The company does not run any franchising system but instead sell various food cart packages at affordable prices without any monthly recurring fees.
This particular food cart package serves buko shake and juices.  You may add other products to sell in the food cart without any restrictions for additional income.
Search terms:
---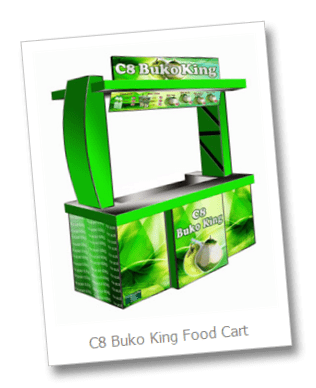 C8 Buko King Food Cart Franchise is one of the franchising concepts being offered by C8 Best Franchising Corporation, a Philippine based company offering a variety of food cart businesses to Filipinos.
As their name suggests, C8 Buko King offers a variety of Buko products which include Buko Juices, Buko Shakes, Fresh Buko, Buko Pandan, Fresh Buko with Fruit Salad, and Buko con Yelo.
Search terms:
buko
kowloon house kiosk franchise
kowloon house kiosk
kowloon franchising philippines
kowloon franchise in the philippines
franchise kowloon dimsum
c8 buko king franchise
buko shake business
buko cart
kowloon house the best dimsum franchise
---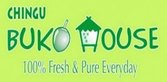 Chingu Buko House was established in March 22, 2010 in the Philippines and as their company name suggests, they serve a variety of buko made food products.  Their main product is their buko juice.  They also serve buko shake, buko pandan, buko mais con yelo, buko salad, and buko halo-halo.
Chingu Buko House was awarded the Best Tasting Coconut Juice Drinks Store in the 2011 Top Brand Awards and the No. 1 Coconut Juice and Shake Food Cart in the 2011 Consumers Quality Award.
Search terms:
buko house
buko house franchise
chingu buko house franchise
house chingu
what are the things need for buko shake
---

Fruitas House of Desserts is another brand name that is open for franchising by the Lush Group of Companies, the company responsible for the brand Fruitas in the Philippines.  House of Desserts caters to people who are health conscious but are looking for desserts they can eat or drink at an affordable price.  Their menu includes shakes which are fresh fruits or powder based, buko desserts, mango desserts, coffee based drinks which can be hot or chilled.
---