Pizza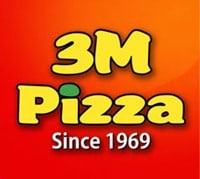 3M Pizza Pie formally opened its doors to franchising their product in 2007.  It was founded by Merle B. Hemedes after coming back from the US in 1969.  They were the first commercialized Filipino pizza that pioneered pizza kiosks in the Philippines.  It became instantly a hit since they opened.  With its crispy thin crust, unique, sweet and home-style sauce, Filipinos instantly loved the taste
In 1996, the company was reincorporated under the name Supremo's Food Corporation.  In 2006, under new management, 3M Pizza Pie reinvented the brand and upgraded its image to capture the new Filipino market.  The franchise operations formally started in 2007 during the Philippine International Franchise Expo. Since then, 3M Pizza Pie has already opened more than 40 franchised outlets scattered around the Philippines.
Search terms:
maximus pizza
maximus pizza franchise
food cart franchise 2014
franz pizza franchise
franz pizza
maximus pizza franchise philippines
franz pizza mandaluyong
maximus pizza philippines
maximus pizza contact number
food franchise philippines 2014
---
FranchiseManila.com is a guide to the franchise business in the Philippines. Though it includes a list of franchising companies, they are not affiliated in any way with the website. If you have any queries regarding a particular company, please contact them directly through any of their contact details listed on their page.
---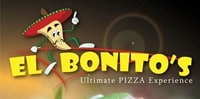 El Bonito's Ultimate Pizza Experience started in June 2002 by a young couple.  It's name was taken from their first born son who was just 8 months old during that time.
They first started selling pizzas in bazaars, a couple of "tiangge" and school events in Manila.  After getting a positive feedback from customers, they were encouraged to put-up pizza food carts inside schools and company canteens.
In 2010, their first mall food cart opened in the New Divisoria Mall in Binondo, Manila.  They then ventured into having their product franchised.  Their franchising system was developed with the help of RK Franchise Consultancy Inc.  They are also a proud member of the Filipino International Franchise Association (FIFA).
Search terms:
el bonito pizza
el bonito pizza franchise
el bonito franchise
el bonitos franchise
el bonitos pizza
el bonitos pizza philippines
el bonito\s franchise
el bonito pizza franchise fee
el bonitos pizza franchise
el bonitos pizza head office
---

If you are looking for impeccably delicious tasting pizza, Fat Boy's is the one for you. The pizza varieties are endless so each and everyone in the family could have their share. From the classic Filipino tasting pizza with a sweet blend of tanginess of tomatoes, sprinkled with special spices and topped with lots of cheddar cheese, to the American style pizzas. Fat Boy's serve pasta as well, rice meals, and desserts using only the freshest and best quality of ingredients. What sets Fat Boy's Pizza Pasta apart from the rest is the fusion of health and deliciously prepared and cooked dishes it offers the loyal patrons; an excellence dining experience doubled with the best customer service as well as newly introduced menu.
Search terms:
fatboys branch in ortigas
---

The company started way back in 1980s, by husband and wife tandem that started selling food items like: candies, gums, ice cream, banana cue, and peanuts in Green Hills. However, they found a good spot in San Beda College (Mendiola), and decided to start a food business to serve the students' meals around the area. This is where Lot's A Pizza started. All of their efforts have paid off, nowadays; Lot's A Pizza is one of the biggest in the food industry in the country.
---

Pizza Pedrico's Franchise is under the mother company Jimini Pizza, an established pizza company in the Philippines.  When they first entered the market, they offered a different concept of presenting and selling pizzas – four different flavored small whole pizzas in one box, at an affordable price.  This made it possible for pizza lovers to try out four different flavors of pizzas with the same price as other affordable whole pizzas. 
Pizza Pedrico's currently offers 7 pizza flavors, 3 pastas and 1 pizza bar.  Its pizza flavors include its chorizo and cheez, ham and cheez, sausage and cheez, cheez and cheez, ham + sausage and cheez, ham + pineapple and cheez, and sausage + pepperoni and cheez.  Its pasta include the great white, red fox, and cheezy chums.  Its pizza bar is a yummy burger chunks in pizza sauce and cheese enveloped in two soft and chewy pizza crust.
Pizza Pedrico's is a member of the Philippine Franchise Association (PFA).
Search terms:
pizza pedricos franchise
pizza pedricos
pizza pedricos franchise fee
pizza franchise philippines
pizza franchise
pedricos pizza franchise
pizza pedricos franchise price
pizza pinoy franchise philippines
franchise pizza contact number
pizza pedricos contact number
---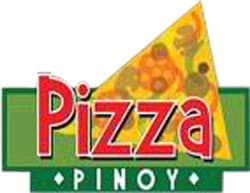 Pizza Pinoy Food Cart Franchise is one of the single food cart franchise packages being offered by Filtrepreneur Franchise, Inc.  Their main product is a variety of pizzas which include flavors Keso Hamon, Chili Tuna, Longanisa Fiesta, Viva Carne Norte, Pepperoni, and Pizza Pinoy Pinoy Special.
Search terms:
pinoy pizza franchise
pizza pinoy franchise phils
---