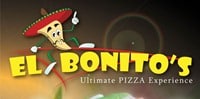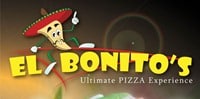 El Bonito's Ultimate Pizza Experience started in June 2002 by a young couple.  It's name was taken from their first born son who was just 8 months old during that time.
They first started selling pizzas in bazaars, a couple of "tiangge" and school events in Manila.  After getting a positive feedback from customers, they were encouraged to put-up pizza food carts inside schools and company canteens.
In 2010, their first mall food cart opened in the New Divisoria Mall in Binondo, Manila.  They then ventured into having their product franchised.  Their franchising system was developed with the help of RK Franchise Consultancy Inc.  They are also a proud member of the Filipino International Franchise Association (FIFA).
El Bonito's Ultimate Pizza Experience Products
Here are some of the pizza products offered by El Bonito's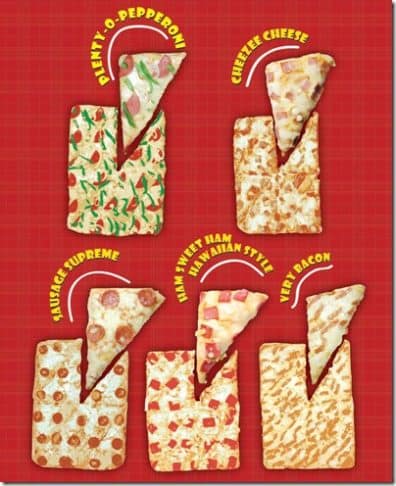 The images above were taken from the website of RK Franchise
Franchise Fee
Cost of El Bonito's Franchise is P300,000
Franchise Inclusions
El Bonito's franchise fee is inclusive of:
Trade Name and Proprietary Marks
Location Approval
Training for Franchisee and Staff
Procurement Program
Marketing Assistance
Opening Assistance
Operations Manual
Research and Development
Cart
Pizza Oven
Menu Board
Other Utensils
Other Information
Initial Term – 3 years
No Royalty
Required minimum space of 4 square meters
How to Franchise El Bonito's
Send your Confidential Questionnaire together with your Letter of Intent to RK Franchise Consultancy Inc.
They will review your application
You will then be invited to discuss the franchise details
Your proposed location will be examined
The Franchise Agreement will be executed
Your outlet set-up and your staff training will begin
You will be provided with pre-opening and marketing assistance
Contact Details
Website: www.rkfranchise.com/wefranchise/elbonitos/index.php
Contact them also through RK Franchising Consultancy: 
Manila Branch:
Email: rk@rkfranchise.com, rkfranchiseconsultancy@yahoo.com 
Phone nos.: (02)912-2946, (02)912-2973, (02)955-0734
Fax no.: (02)911-1966, (02)912-2973
Cebu Branch:
Email: rkcebu@gmail.com
Phone nos.: (032)253-5010, (032)254-0473
Address: RK Franchise Consultancy Inc., G/F Minnesota Mansion, 267 Ermin Garcia St., Cubao, Quezon City, Philippines
Jack is a self-made entrepreneur, who actually started out in the Military, then worked for the Government for a few years, until he finally made that bold step and started out his own online and offline businesses. He's never looked back ever since, and hasn't been happier…