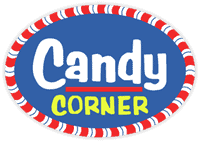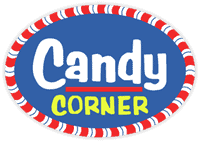 Candy Corner is the first outlet in the Philippines that offers customers the experience of choosing and combining their own selection of sweets from an assortment of novelty confectioneries.  They first opened in October of 1996 in Glorietta 2 where they first introduced this new candy store concept.
They currently have over 300 varieties of candies and confectioneries that customers can choose from.  One of the latest addition to these products is the Jelly Belly, which is the world's number 1 gourmet jelly bean.  Another is America's Original Dubble Bubble.
After 14 years of experience in the retail outlet and over 80 owned outlets, Candy Corner is now opening their doors for franchising.  They are a member of the Philippine Franchise Association (PFA).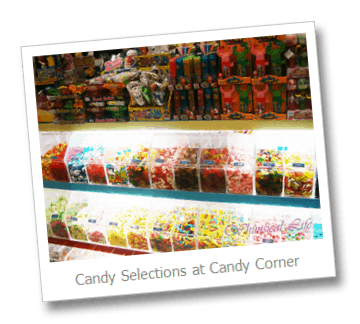 image from www.kretzin.info
Candy Corner Franchise Packages
Candy Corner is currently offering 2 types of franchise packages.
These are the highlights of both packages:
Imported products sold at an average of 45% off.
Royalty Fee is 5% of Monthly Gross Sales.
Items must be exclusively bought from Candy Corner.
Training and familiarization course including on-site training.
Site selection support.
Franchise Package 01
Total Capital Investment: P350,000
Inclusions:
Start-up Franchise Package for a Candy Corner Food Cart Operation
Franchise Package (Four-year Term)
24 Candy Bins (with or without dividers)
1,000 pieces of Candy Bags
Cart with Panaflex Signage
Inventory in Stock
48 Scoops and Tongs
2 Sets of Staff Uniforms
Weighing Scale (digital)
Franchise Fee
Basic Training Course including on-site training
Site Selection support
Cahier's Table
Franchise Package 02
Total Capital Investment: P650,000
Inclusions:
Start-up Franchise Package for a Candy Corner Kiosk/Counter Operation
Franchise Package (Four-year Term)
52 Acrylic Bins
1,000 pieces of Candy Bags
Kiosk/Counter Units
Inventory in Stock (estimate)
104 Scoops and Tongs
6 Sets of Staff Uniforms
Weighing Scale (digital)
Franchise Fee
Basic Training Course including on-site training
Site selection support
Cahier's Table
Franchising Requirements
Letter of Intent addressed to Mr. Ricardo T. Andres (President of Candy Corner Franchising Corp.) sent to their office address or through email.  Indicate at least three areas desired for the franchise outlet.
Comprehensive Resume / Personal Information Sheet
Contact Details
Website: www.candycorner.ph
Email: info@candycorner.ph
Telephone nos.: (02)632-7741, (02)632-0379
Fax no.: (02)632-7741 loc. 108
Address: #1 St. Augustine Street, Brgy. Oranbo, Pasig city, Philippines
Jack is a self-made entrepreneur, who actually started out in the Military, then worked for the Government for a few years, until he finally made that bold step and started out his own online and offline businesses. He's never looked back ever since, and hasn't been happier…