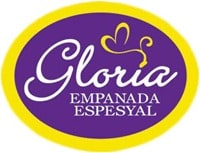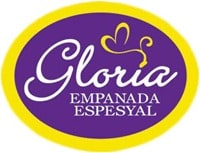 Gloria Empanada was established in 2008.  It was established as a food cart business offering high quality empanadas with a variety of savory fillings.  Their empanadas are their own special family secret which they claim they have mastered the art of creating.
Their fillings and flavors are made from various meat dishes and fruit desserts and they still continue to discover innovative ideas to reinvent the traditional empanada.
Gloria Empanada's franchise system was developed with the help of RK Franchise Consultancy Inc.  They are also a member of the Filipino International Franchise Consultancy Inc.
Empanada is actually a Spanish and Portuguese stuffed bread or pastry that was passed on to the Filipinos when the Philippines became a Spanish colony.  It became one of the popular Filipino pastry and snack.  These pastries are filled with a variety of seafood, meat, cheese, vegetables or fruits.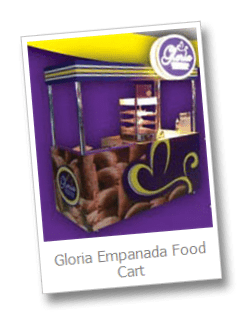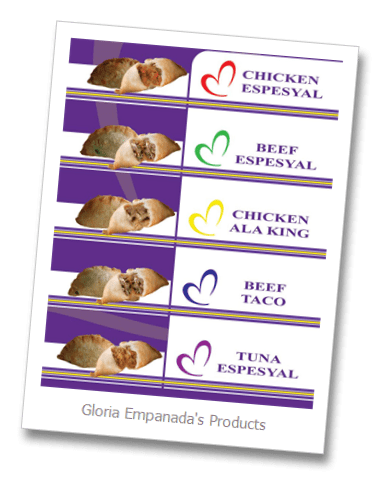 Gloria Empanada Franchise Fee
Gloria Empanada has a franchise fee of P138,000
Franchise Fee Inclusions
The Franchise is inclusive of the following:
trade name and proprietary marks
site approval
training for franchisee and sales staff
procurement program
opening assistance
operations manual
research and development
standard food cart
food warmer
fryer
staff uniform
initial packaging materials
initial stocks
initial term of 5 years
no royalty
minimum space requirement of 4 square meters
How To Franchise Gloria Empanada
These are the usual steps to get a franchise of Gloria Empanada:
Send the Confidential Questionnaire together with your Letter of Intent to RK Franchise Consultancy Inc.
They will review your application.
You will be invited to discuss franchise details.
Your proposed location will be examined.
The Franchise Agreement will be executed.
Outlet set-up and staff training will commence.
They will provide pre-opening and marketing assistance.
Your Grand Opening.
Contact Details
Website: http://www.rkfranchise.com/wefranchise/gloria/index.php
Contact them also through RK Franchising Consultancy: 
Manila Branch:
Email: rk@rkfranchise.com, rkfranchiseconsultancy@yahoo.com 
Phone nos.: (02)912-2946, (02)912-2973, (02)955-0734
Fax no.: (02)911-1966, (02)912-2973
Cebu Branch:
Email: rkcebu@gmail.com
Phone nos.: (032)253-5010, (032)254-0473
Address: RK Franchise Consultancy Inc., G/F Minnesota Mansion, 267 Ermin Garcia St., Cubao, Quezon City, Philippines
Jack is a self-made entrepreneur, who actually started out in the Military, then worked for the Government for a few years, until he finally made that bold step and started out his own online and offline businesses. He's never looked back ever since, and hasn't been happier…