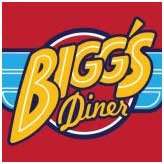 The Bigg's Franchise was first established as Mang Donald in January 18 1983 as a take out window by three friends who just wanted to give the food business a try.  Generally, Bigg's Diner mainly servies American food including burgers and fries, pizza, fried chicken, and shakes.  Today, Bigg's Diner is a big hit among Bicolanos who love American dishes.
Bigg's is still aiming for the top which makes it a perfect investment for those who would like the challenge of bringing a franchise to the next level.  Don't worry too much about the stability of Bigg's Diner or if it would not be a success as Bigg's Diner has already proven this by winning the Most Outstanding Food Chain award in Bicol by the prestigious Philippine Marketing Excellence Awards.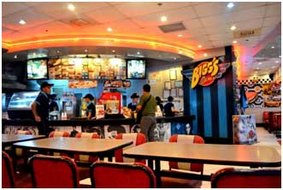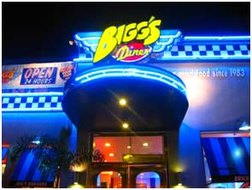 The Bigg's Franchise offers over 25 years of excellent service, exciting marketing programs, a stylish restaurant design and a great restaurant operating system for those who are interested in franchising.  Bigg's offers both individual and area franchising at an initial investment of 5 million pesos to 8 million pesos for a diner that ranges from 140 square meters to 250 square meters.  This includes the 800,000 pesos franchise fee with a monthly royalty fee of 5%, local advertising of 1% and 3% for corporate and development fund from gross sales and a franchise term of 5 years which is renewable once for a total of 10 years. For more inquiries, you may contact them using the details below.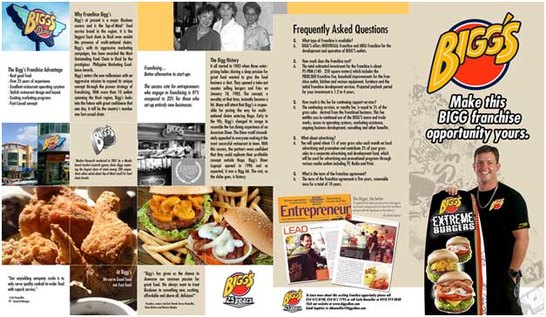 Bigg's Franchise: Contact Details
If you're interested in getting a Bigg's Franchise, you may get in touch with them at:
Website: www.biggsdiner.ph
Facebook Page: facebook.com/BiggsDiner
Email: cbbuenaflor@mac.com, cbbuenaflor@biggsdiner.com
Phone No.: (054)472-4241 loc. 122, (054)472-4240
Fax No.: (054)811-7795
Mobile No.: 0918-919-0848
Address: Zone 2, E. Fausto Drive, San Felipe, 4400 Naga City, Camarines Sur, Philippines
Jack is a self-made entrepreneur, who actually started out in the Military, then worked for the Government for a few years, until he finally made that bold step and started out his own online and offline businesses. He's never looked back ever since, and hasn't been happier…