Goto King started its operations way back in 1984. The main thought of this fast food chain is mainly to sell "goto" (a Filipino staple food best eaten in cold weathers) to its first target market, the students in Manila's university belt. Since then, it has grown from single proprietorship to a corporation and started Goto King Franchise. 
There are four types of franchise packages in Goto King:
1. Small Kiosk – floor area requirement is 6 – 10 square meters, the length of the contract is 3 years, and the franchise cost is Php 380,000.00 with the total investment of 800k-1.2 Million.
2. Big Kiosk – this package has a floor requirement of  11- 15 square meters, the franchise fee is Php 380,000 good for 3 years and the total investment would be Php 1 – 1.6 Million.
3. Food Court – with 40 – 60 square meters floor requirement, franchise is good or 5 years with the amount of Php 420,000. The total investment in this package is Php 1.8 to 2.5 Million.
4. Independent – the floor requirement is 76 – 150 square meters in this package, amounting to Php 450,000 and the contract is good for 5 years. Php 2.5 – 5 Million will be the total investment in this particular Goto King Franchise. All the prices are VAT exclusive.

These are the inclusions of the franchise fee: Food deposit that will depend on the type of franchise the applicant chooses (cost about Php 50,000 to Php 300,000). Security and rental deposits. A service fee of Php 25,000 or 6% monthly gross sales (whichever amount is higher). Operation manuals, feasibility study, equipment, training program for the franchisee, management and crew are also included in the fee. Signage, decorations and restaurant designs, furniture if needed will be included in the franchise fee as well. Licenses and necessary government permits are included in the Goto King Franchise fee; as well as store opening assistance too and others.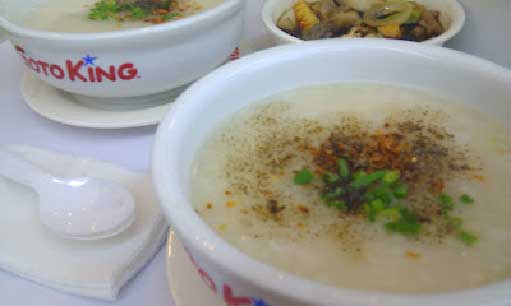 Goto King Franchise: Contact Details
If you need more information regarding the Goto King Franchise, feel free to contact them through any of their contact information below:
Website: www.gotoking.com.ph
E-mail: inquiry@gotoking.com.ph
Phone No.: (02)433-8161, (02)922-3206
Fax No.: (02)433-5208
Address : 159 Kamias Road Extension Sikatuna, Quezon City, Philippines 
Jack is a self-made entrepreneur, who actually started out in the Military, then worked for the Government for a few years, until he finally made that bold step and started out his own online and offline businesses. He's never looked back ever since, and hasn't been happier…