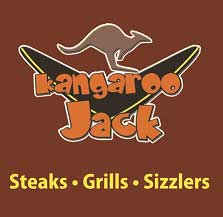 Franchise fee of this company costs about Php 3.5 to 4.5 Million, requiring floor area of 50 to 130 square meters for Kiosk type. Php 2.5 to 3.5 Million with 20 – 45 square meters floor area requirement. Included in the Kangaroo Jack Franchise fee are the following: furniture and fixtures, equipment (kitchen), advance deposit, and security bond. Continuous support program is in inclusion as well to provide essential resources that a franchisee needs in order to keep up with nowadays restaurant industry demands. Kangaroo Jack's support program includes the following: feasibility study of the site, layout and design of the store, trademarks and logo use, training programs, manuals of day to day operation. The company will assist in pre opening and grand store opening, research and development as long as the franchise term is ongoing and marketing support. 
Kangaroo Jack Franchise: How Fast is the ROI?
Kangaroo Jack Franchise promises a lucrative and cost effective investment and development plan in assisting the franchisees to succeed in the business. The franchisee is expected to select a good store location that is accessible, and have a high traffic rate to ensure good patron turn over. Return On Investment will be depending on the restaurant's location and total sales.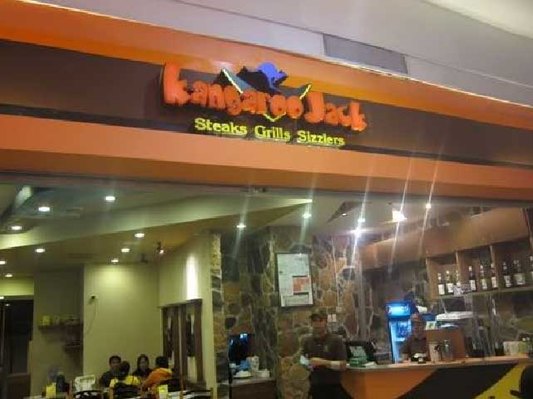 Kangaroo Jack Franchise is renewable after the term expires in 5-8 years.
Kangaroo Jack is a sanctuary for steak lovers, its mouth watering menu selection brags of sizzling meals, grills, t-bone steaks, porterhouse and tenderloin among others. The restaurant's menu is a little bit lower compared to what the competitors have to offer. The restaurant offers dinner buffet on its selected branches, its category is local fast casual dining with informal but relaxed and cozy ambience that will put each and every customer at ease when dining with their friends and loved ones.

Contact Details
If you need more information regarding the Kangaroo Jack Franchise, you may contact them through any of their contact details below:
Facebook Page: www.facebook.com/pages/Kangaroo-Jack-Steaks-and-Grill-Robinsons-Place-Ermita/235493519829858
Email: allanq_06@yahoo.com.ph, sbpi_operations@hotmail.com
Phone No.: (02)869-0084
Fax No.: (02)869-0076
Address: DII Bldg. 5, 150 San Vicente Road, Brgy. San Vicente, San Pedro, Laguna, Philippines
Jack is a self-made entrepreneur, who actually started out in the Military, then worked for the Government for a few years, until he finally made that bold step and started out his own online and offline businesses. He's never looked back ever since, and hasn't been happier…