Thinking about a franchise business? Why not consider owning Liloan's Pride Liempo Franchise. It is now one of the country's famous stores known for its flavorful liempo and chicken perfectly roasted like the way a Cebu's famous litson is cooked. They adopted the traditional method of culinary arts using secret herbs and spices that are richly growing in Cebu's lush vegetations.  With their traditional method of roasting a flavored pork belly and chicken plus the incorporation of modern technology, produces a fusion which made this company grow and expanding.
Liloan's Pried Liempo franchise offers best quality and delectable Cebuano foods.  Their main product does not only limit to the herbs and spices infused pork belly and chicken roasted into perfection. They also offer some of Cebu's pride dishes and delicacies such as the delicious and crispy Ngohiong, delectable Danggit and Cebu's special longganisa. In addition to that, they also serve value meals or what they termed as Cebuano rice meals namely Liempo Rice Meal, Lechon Manok Rice Meal, Longganisa Rice Meal, Ngohiong Rice Meal and Danggit Rice Meal each includes side dish and rice.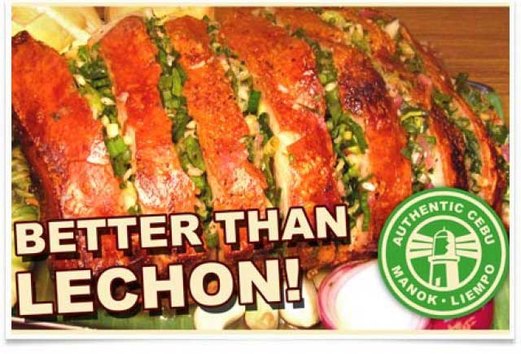 How Much is the Liloan's Pride Liempo Franchise?
To avail of Liloan's Pride Liempo franchise you must meet some financial requirements. The total estimated costs of investment range from Php 1 million to Php 2 million with inclusive franchise fee of Php 500,000 and cost for other equipments and construction runs up Php 750,000 to Php 1 million. Liloan's Pride Liempo is under the conceptualization of Noble House Incorporated. By investing in this franchise of Liloan's Pride Liempo you are assured of profitable growth in your investment.
Contact Details
If you have any inquiries regarding the Liloan's Pride Liempo Franchise, you may contact them through any of their contact details below:
Website: http://www.noblehouseph.com
Email: cs@noblehouseph.com
Phone No.: (02)453-5239 to 40, (02)453-9801 to 02
Fax No.: (02)455-5562, (02)926-3176
Address: Noble House Business Brokers Incorporated, 187 Minadanao Avenue, Bahay Toro, Quezon City, Philippines
Jack is a self-made entrepreneur, who actually started out in the Military, then worked for the Government for a few years, until he finally made that bold step and started out his own online and offline businesses. He's never looked back ever since, and hasn't been happier…