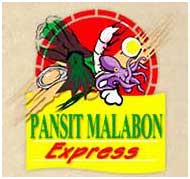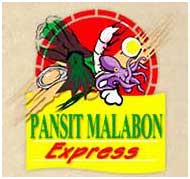 How interested are you in venturing a franchising business that deals with one of Filipino's most loved cuisine which is the pansit Malabon? You can leverage in your investment if you pursue in owning a Pansit Malabon Express franchise outlet. Pansit has become the traditional staple delicacy during Filipinos special occasions most especially during birthdays. So there are no reasons why you won't succeed in this kind of business endeavor. Apart from that, Pansit Malabon had already become the most reputable and trusted in Filipino cuisine.
Pansit Malabon Express Incorporated is envisioned to bring their delectably unique food items accessible and closer to the desired market. One of their aims for expansion and gaining more reason for existence is conceptualizing of franchising endeavors for interested investors and establishing more company owned outlets. Pansit Malabon Express is known for its exquisite and signature Pansit Malabon and other delectable dishes. It is a Filipino owned food company that was established on September of year 2000.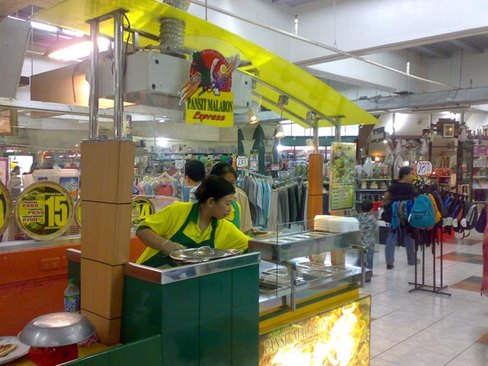 If you bring the Pansit Malabon Express franchise in your desired location is like bringing your customers to the street of Malabon experience. To qualify for a franchise of Pansit Malabon Express a franchisee must have a managerial background or simply a hands-on owner and possess characters like being determined, focus and aggressive. As a prospective franchisee you must have a strong belief to the products and takes the business seriously. The franchise term is 3 years and renewable to 3 terms giving a total of 9 years.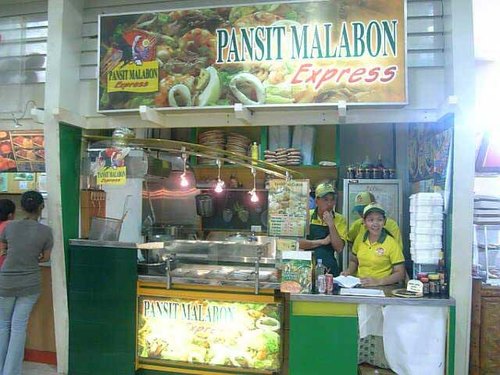 Pansit Malabon Express Incorporated offers 3 types of franchises. The Cart or Booth type which has a franchise fee of Php 300,000 and requires 5 sq. meters of space area, the Kiosk or Food court that requires 20 sq. meters with franchise rate of Php 350,000 and the Dine-In which requires 50 and above sq. meters space area that bears a franchise fee of Php 600,000. You have a wide variety of choices and very affordable franchise rates. Apart from that, you will get lots of benefits from the franchise package.
To ensure that the business venture will prosper and grow the company included quality services in the package like management and marketing consultancy, training of personnel, analysis and site evaluation assistance as well as the operation manual to run the business smoothly. Upon obtaining the Pansit Malabon Express franchise, the franchisee is entitled to the use of brand or trade name, the logo as well as the trademarks. They also provide menu development assistance, well defined territorial coverage, promotional and advertising support as well as an additional profit generating services and products.
Contact Details
If you are interested with the Pansit Malabon Express Franchise, you may contact them through the following details:
Website: www.pansitmalabon.com
Email: main@pansitmalabon.com, pme@pldtdsl.net
Phone Nos.: (02)521-7403, (02)523-7229, (02)523-8351 to 55 loc 158
Fax No.: (02)523-7130
Office Address: 103-E Ermita Center Bldg., 1350 Roxas Blvd., Pasay City, Philippines
Jack is a self-made entrepreneur, who actually started out in the Military, then worked for the Government for a few years, until he finally made that bold step and started out his own online and offline businesses. He's never looked back ever since, and hasn't been happier…