With today's trend in the franchising business, choosing for the best franchising company is one of the key factors to succeed in your investment. There are myriads of franchising store spreading nationwide, some of them survive and some by twist of fate have closed their door to the public. Nowadays, that more and more people love to try and experiment in the business world, it still pays to decide for the kind that give you good return of investment such as Pier One franchise. People love to try on exciting and one of a kind dining experience and this kind of food establishment displays temptations to their adventurous taste.
If you apply for Pier One Bar and Grill franchise you are assured of good leverage in your investment because this company is committed to the franchisee's success. All you need to do is believe in the concept of their business and entrust them by confidently investing in their franchising endeavour. As a franchisee of Pier One Bar and Grill you are required to possess a few qualifications such as sharing your love and passion for the business, commitment of resources and time to Pier One business system and display a desire for business relationship that is mutually-beneficial.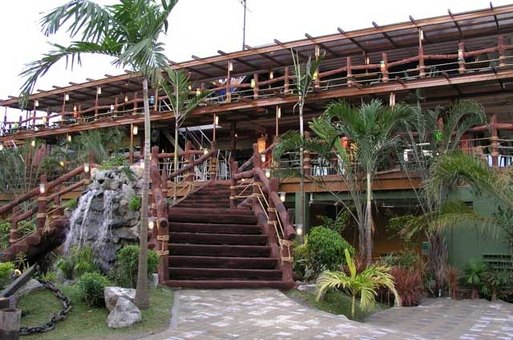 You will also benefit a lot from Pier One Bar and Grill franchise. Included in their franchise package is the right to use the company's brand or trade name, logo and trademarks. They also provide assessment to the initial site, training of branch employees including the franchisee to the Pier One's system and as well as assistance in the construction and site design. Plus the company will not leave you alone in the business by providing their marketing assistance in the pre-opening, on the day of the grand opening and close monitoring after the opening or while the business is on its operation.
In short, Pier One Corporation provides the franchisee quality service to ensure growth and success to the restaurant branch. To apply for Pier One Bar and Grill franchise you as an applicant must submit letter of intent expressing your passion and interest for the business. If your letter of intent qualifies you are given application form and the Pier One Bar and Grill Holdings Corporation will evaluate your application. To continue with the process a corporate staff will communicate with you regarding the completion of the franchising application.
Contact Details
If you are interested in acquiring a Pier One Franchise, you may contact them through any of their contact details below:
Website: www.pierone.com.ph
Email: info@pierone.com.ph, franchise@pierone.com.ph, info@chic-boy.com.ph, cat@chic-boy.com.ph
Phone No.: (02)658-3992, (02)658-4564
Fax No.: (02)658-4564
Office Address: Pier One Bar and Grill Holdings Corporation, Cabrera Road, Kaytikling, Brgy. Dolores, Taytay, Rizal, Philippines
Jack is a self-made entrepreneur, who actually started out in the Military, then worked for the Government for a few years, until he finally made that bold step and started out his own online and offline businesses. He's never looked back ever since, and hasn't been happier…