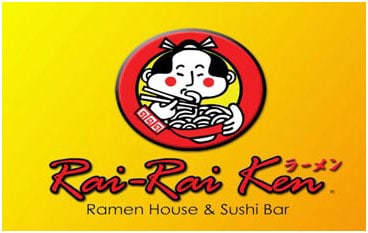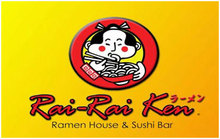 Rai-Rai Ken restaurant used to be a Tea House when it first opened its doors to customers way back in 1993. But through the continued product research and hard work of the chef – owner Mr. Benjamin Garcia, the restaurant is now one of the well renowned casual Japanese Restaurants in the country thanks to his leadership and vision. It has a vast menu selection that keeps developing and adding up as years go by as well as fast expanding number of outlets nationwide. The mission of the company is to continuously serve the customers delightfully appetizing authentic Japanese dishes that do not need to be costly. Among its menu selections are the following: Udon, Ramen, Donburi, Bento, Sushi, salads and Sashimi.
Rai-Rai Ken is open to franchising; entrepreneurs who are interested into venturing in a casual Japanese restaurant business are invited. It has outlets in Metro Manila and Metro Cebu's leading malls and commercial areas as well.
Rai-Rai Ken Franchise Package:
Agreement is seven (7) years and is renewable
Estimated Investment would be Php 4,000,000 to Php 7,000,000
5 % of gross sales for Royalty fees
2 % of gross sales allocated for Marketing Support Fund
2% of gross sales  is to be paid for National Advertisement Fund
1% of gross sales should be allocated for Local Marketing
70 -120 square meters is the minimum space requirement. It must be located in high traffic commercial/residential areas, ground floors of buildings, and should be accessible to pedestrians and motorists.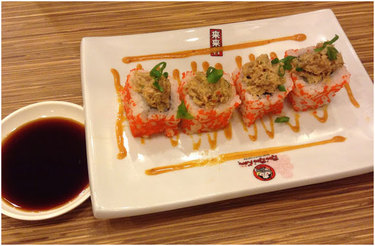 Rai Rai Ken Franchise fee is Php 1,000,000 (with additional Php 500,000 for each succeeding 100 sq/m).
Proprietary trade marks
Right to use the name and logo
Approval and Evaluation of Proposed Site
Staff and Franchisee/Manager ComprehensiveTraining
Operational Manual of Business Operations
Pre-opening assistance
Grand Opening Assistance
Ongoing Guidance and Support
Contact Details
If you are interested in getting the Rai-Rai Ken Franchise, contact through their contact details below:
Facebook Page: www.facebook.com/RairaikenOfficial
Email: jonathan_estavillo@yahoo.com
Phone Nos.: (02)889-3664, (02)885-7912, (02)536-5002
Fax No.: (02)522-9463, (02)706-5538
Address: 2877 Finlandia St., corner Newton St., Makati City, Philippines
Contact them also through RK Franchising Consultancy: 
Manila Branch:
Email: rk@rkfranchise.com, rkfranchiseconsultancy@yahoo.com 
Phone nos.: (02)912-2946, (02)912-2973, (02)955-0734
Fax no.: (02)911-1966, (02)912-2973
Cebu Branch:
Email: rkcebu@gmail.com
Phone nos.: (032)253-5010, (032)254-0473
Address: RK Franchise Consultancy Inc., G/F Minnesota Mansion, 267 Ermin Garcia St., Cubao, Quezon City, Philippines
Jack is a self-made entrepreneur, who actually started out in the Military, then worked for the Government for a few years, until he finally made that bold step and started out his own online and offline businesses. He's never looked back ever since, and hasn't been happier…