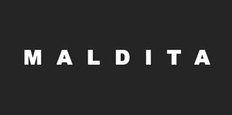 Maldita is one of the well renowned fashion clothing and apparels for men, women and kids in the Philippines. This store can be found in almost all of the leading malls all over the country.  Maldita has everything in it, whether you are a woman who is craving for some stylish clothes, a teen dying to have that chic or hip look or a man who wants to be comfy in a classic number, this is the store you need to be. Maldita is definitely a Filipino brand, which offers and chic design clothing at very affordable prices. Looking to power dress? Search no further, you can find almost everything you are looking for in this store. Students, career men and women, can find clothes that suit their good tastes and more. Be it for casual dress ups, parties or smart casual, name it – they have it!
Never have a hard time any more in finding a very difficult dress or top you have been searching for as Maldita is located nationwide.  Enjoy shopping at their conveniently located stores, which are nicely designed and illuminated, has attractive displays and have lounges for those who are tired of fitting and shopping all day. The apparels are comfortable designed, chic looking but does not necessarily mean inferior in quality compared to its western competitors. Quality products at reasonable prices that Filipinos have grown to love over the years.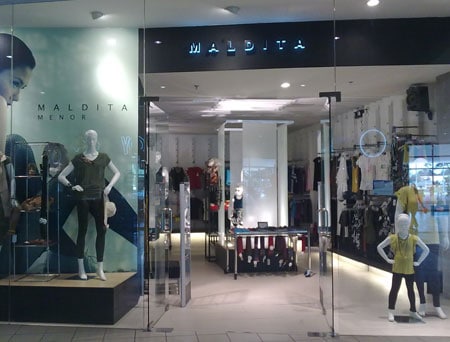 A Maldita Franchise will prove to be a good investment especially for those entrepreneurs and businessmen who are hands on, self driven and motivated to succeed in the retail industry.  Maldita has expanded to 13 outlets all over Metro Manila, 8 outlets up in Luzon, and 7 all the way down to Visayas and Mindanao. Some of the stores are franchises. No doubt, a very successful franchise so to speak.
Maldita Franchise Package Information
Initial Investment is up to Php 2,000,000 to Php 3,000,000
Inclusions
Franchise Fee
Construction or renovation of the desired location
Equipment and Fixtures
Initial Inventory
Startup Assistance
Opening Day Assistance
Hiring Assistance
 Initial Training
Site Location Evaluation assistance (Minimum of 50 to 100 square meters)

Maldita Franchise

term is 5 years.
Contact Details
Interested in a Maldita Franchise?  You may contact them through the following:
Website:  www.malditastore.com
Facebook Page: www.facebook.com/MalditaStore
Email: maldita_franchise@yahoo.com, malditastore@yahoo.com, info@malditastore.com
Phone Nos.: (02)371-1432, (02)376-3698
Fax No.: (02)371-1443
Mobile Nos.: 0917-839-0100, 0922-886-0493
Address: 7 South AA St., Brgy. Paligsan, Quezon City, Philippines
Jack is a self-made entrepreneur, who actually started out in the Military, then worked for the Government for a few years, until he finally made that bold step and started out his own online and offline businesses. He's never looked back ever since, and hasn't been happier…