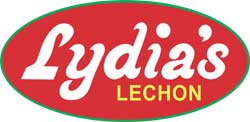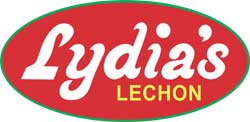 Benigno and Lydia de Roca started Lydia's Lechon stall on 1965 with a starting capital of only 500 pesos. It was located at F.B. Harrison St., Pasay City (Philippines) outside Our Lady of Sorrows Church. With their Cebu-styled lechon, myriad church goers tasted and adored their lechon. The word about this aromatic and mouth-watering lechon spread like wildfire throughout the town and later got bulk orders of their luscious whole lechon. The first self service restaurant was offered on 1986. The launching of their great boneless lechon with seafood paella stuffing was a great success. It became a hit in both the fine-dining and culinary scene.
With the success of their first restaurant, they expanded and branched out within the famous malls over the metropolis. Over the years, the couple intended for it to be just a family corporation but seeing how popular it is, they decided to enter the franchising business. They sold their first Lydia's Lechon franchise on 2005 in Mandaluyong City at the SM Mega Mall. Now they have over 20 branches nationwide.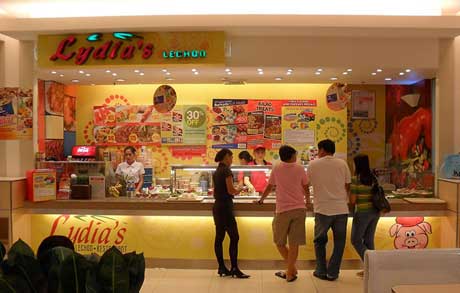 Investing in Lydia's Lechon franchise is an ideal investment to profit a large leverage of your money. With loyal customers and growing popularity throughout the country, you can easily see a good return on investment in no time. With three franchising packages options, you can choose whether you like a free standing restaurant that requires a space minimum of 120 square meters and have a franchise fee of 7 million pesos or a food court that requires a minimum free space of 24 square meters with a franchise fee of 3 million pesos. Another option is a kiosk which requires a minimum free space of 8 square meters that has a franchise fee of 750,000 pesos. These franchise fees are inclusive of procurement program and operation manual.
It also includes the use of Lydia's Lechon trade name and proprietary marks. They also provide a franchisee and staff training, an approval of the site selected for the restaurant and as well as opening assistance on the grand opening. They also give continued support through their Research and Development for the business success. With its continuous growth and expansion, making Lydia's Lechon franchise as your choice of investment is surely a decision that you will never regret through your lifetime. For more information about Lydia's Lechon, visit their website or contact their franchising department using the contact details below.
Contact Details
For a Lydia's Lechon Franchise, contact them through any of their contact information below:
Website: www.lydias-lechon.com
Facebook Page: www.facebook.com/pages/Lydias-Lechon-Official/453454724672376
Email: info@lydias-lechon.com
Phone NOs.: (02)939-1221, (02)939-4665
Address: Lydia's Lechon, Inc.118 Timog Ave., Quezon City, Philippines
Jack is a self-made entrepreneur, who actually started out in the Military, then worked for the Government for a few years, until he finally made that bold step and started out his own online and offline businesses. He's never looked back ever since, and hasn't been happier…