The demand for Chinese food is on the rise. Restaurants are being built here and there to meet these demands. Why not? Our cuisine's largely impacted by the Chinese and they used to have a strong hold of our kitchen in the past. You'll have a hard time finding someone who hasn't at least once tasted a bit of Chinese food. That's one of the many reasons why the Mandarin Tea Garden Franchise is very successful.
They are owned and operated by Uptown Plaza Corporation. They were established in 1996 in Davao City. They are known to serve authentic and delectable DimSum and Asian inspired foods. Unlike any restaurants out there, they do not sacrifice quality and freshness over quality. Whenever you crave for Dim Sum and you're in Davao, one could say that the first thing you think of is their place. 9 years after they started, they already have 9 restaurants spread out all over in Southern Mindanao. In Davao, they have branched out to 5 locations. It has also branch out to two cities in Mindanao to cater and meet the huge demands of the clientele.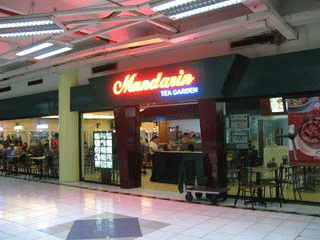 Their menu is quite diversified. They have a lot on their table, so to speak. Here's a few of them:
Rice toppings:
Corned Beef Rice
Beef Ampalaya Rice
Beef Brisket Rice
Beef Steak Rice
Curry Beef Rice
Rice with chicken:
Fried Chicken Rice
Chicken Mushroom Rice
Soy Chicken Rice
White Chicken Rice
Curry Chicken Rice
Seafood:
Steamed Fish Rice
Sweet & Sour Fish Fillet Rice
Sweet & Sour Fish Shrimp Rice
Fish Taosi Rice
Scallop w/ Vegetable Rice
Curry Fish w/ Vegetable Rice
Curry Shrimp w/ Vegetable Rice
Curry Squid w/ Vegetable Rice
Noodles:
Chicken mami
Ravioli Noodle Soup
Beef Goto Noodles Soup
Asado Noodle Soup
Siomai noodle Soup
Asado-chicken Noodle Soup
Beef Brisket Noodle Soup
Beef Wanton Noodle Soup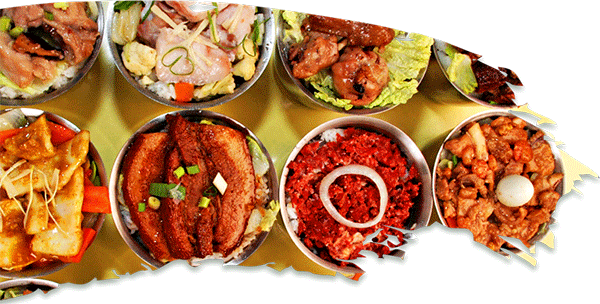 Over the years, the Mandarin Tea Garden Franchise has grown with several branches throughout Visayas and Mindanao. Two commissaries are placed in Cebu and Davao City to offer support to their growing list of partners.
They are registered under IPO since the beginning of their franchising, they have created a support structure that not only attracts qualified franchisees but help them in strategic ways and help them get returns from the investments that they have made.
The brains behind Mandarin Tea Garden are willing to teach and share with you the experiences that they possess which has been tried and tested over the years. Been there, done that. What would be a much better to start a business than in the company of experts? One can never go wrong!
Contact Details
Contact them right now and franchise your very own restaurant!
Website: www.mandarinteagarden.com.ph
Phone Nos.: (082)227-3912, (082)226-4064, (082)305-1888
Fax No.: (082)224-0976
Address: Ecoland Drive, Phase-7, Ecoland, Matina Davao City, Philippines
Jack is a self-made entrepreneur, who actually started out in the Military, then worked for the Government for a few years, until he finally made that bold step and started out his own online and offline businesses. He's never looked back ever since, and hasn't been happier…