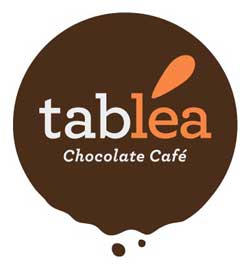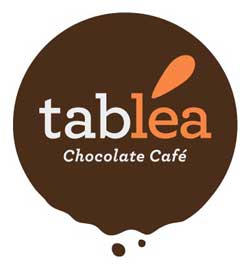 Chocolate – a smooth, luxurious beverage that's perfect for your taste. A heavenly bliss that will pop your taste buds out. The tablea business here in the Philippines has been booming for years. Inspired by its principal ingredient of pure and grinded cacao beans that's shaped into round tablets, locally known as tabléa, Tablea Chocolate Café will make you experience a different twist of a simple chocolate drink. And by expanding into a franchising business, the Tablea Chocolate Café franchise can also take you to a different way of bringing a café business into the next level of success and making a profitable return on investment.
Tablea Chocolate Café has taken its resources to make new flavours for the welfare of its customers. These new tastes include hot-chocolate variations, ice-blended Frios and wide variations of cacao-based pastries and refreshments. It now also offers variety of powdered mixes for the convenience of those who want to prepare their drink at home or for those who doesn't have the time to drop by at their café.
The couple Aya Garcia-Shlachter and husband Larry, started this business in the small island of Cebu. The first store was open back in June 2010 at Robinsons Cybergate. Tablea Chocolate Café has become a hit in the city which made them decide to expand their business and open up a franchise. They have more than 6 branches over the city and counting. The couple are now planning on expanding outside Cebu since many of their customers are asking them to, thus making their business available to all business enthusiasts through their Tablea Chocolate Café franchise.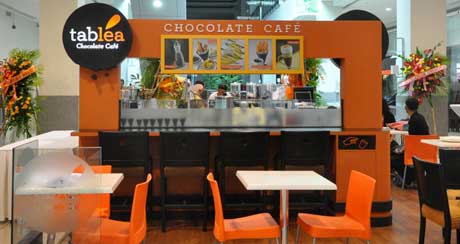 While most of the cafes now are brewing and serving coffee and tea which basically have the same approach, owning Tablea Chocolate Café franchise and opening up of Tablea Chocolate Café will be a good investment because you can serve your customers in a unique way. With their mouth-watering desserts and savory hot chocolate drinks, customers will surely be satisfied and will be asking for more. Franchising will not only captivates the taste of your clients but it will also guarantee the best of you investment. For more information about franchising you can get in touch with the contact details listed below.
Contact Details
If you need more information regarding the Tablea Chocolate Cafe Franchise, you may contact them through any of their contact details below:
Website: www.tablea.com.ph
Facebook Page: www.facebook.com/tableachocolatecafe
Email: info@tablea.com.ph, armsoncorporation@gmail.com
Phone No.: (032)346-6219
Fax No.: (032)346-6219
Address: P. Remedios St. Banilad, Mandaue, Cebu City, Philippines
Jack is a self-made entrepreneur, who actually started out in the Military, then worked for the Government for a few years, until he finally made that bold step and started out his own online and offline businesses. He's never looked back ever since, and hasn't been happier…