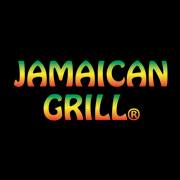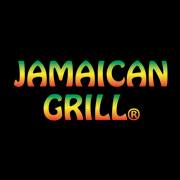 Friends Frank Kenny and Tim Murphy are the founders and co- owners of Jamaican Grill, they opened its door way back in 1994 in Chamorro. 10 years after, the 2nd outlet opened up in Tumon, which became an instant hit with tourists. Only serious food is what the company offers. Jamaican Grill plans expansion to neighbouring countries and invites qualified individuals to share the success with them.
Menu
Appetizers ( Spicy Calypso Steak, Fried Fish with Curry Mayo)
Burgers (fresh fish fillet, beef or chicken with vegetables and served in freshly grilled onion buns)
Marinated Boneless Short Ribs
Caribbean Steak
Boston Beach Ribs
Seafood (Steamed local catch, Island Shrimp, Serious Seafood Combo)
Family Platters
Restaurant set-up
Jamaican themed, full service casual restaurant
Décor/Music: colourful, lively and fun upbeat reggae music
Size- 3,000 square feet approximately
With seating capacity of 100 + (inside and outside dining spaces)
Menu – More than 50 Jamaican-inspired menu selections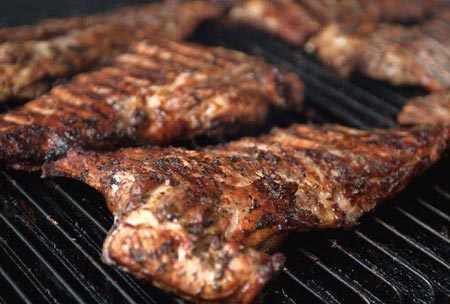 Jamaican Grill Franchise Cost
Initial Franchise Fee – $35,000
Leasehold Improvements – $400,000
Signage – $175,000
Lease Deposits (to be negotiated)
Insurance (to be negotiated)
Professional Services – $30,000
Computer Hardware & Software – $30,000
Pre-Opening Expenses – $30,000
Small Wares – $15,000
Pre-Opening Training Expenses – $35,000
Pre-Opening Promotional Expenses – $20,000
Opening Working Capital $20,000 – $40,000
 Jamaican Grill Franchise Terms
Initial payment of one-time franchise fee of $35,000
Payment of royalty fee of 4.5% of gross sales
Commitment to a franchise term of 10 years
Assistance available
Site selection upon approval
Architectural planning and kitchen layout
Selection of furniture, fixtures & equipment
Staff training programs
Staff uniform requirements (for kitchen and service crews)
Proprietary items purchasing
On-going marketing programs (and materials)
Business growth planning
Complete documentation of the market-tested and proven Jamaican Grill business model
 Full attention and continuous support of the Jamaican Grill owners
Complete documentation of daily operations , instructions on how to prepare menu step by step
If interested, fill up the online form found in their website and submit it. You will be contacted for further franchise details discussions.
Why will Jamaican Grill Franchise work?
Jamaican Grill's concept is still untapped in the Philippines.
Its flavourful menu offerings (from Guam and Jamaica) fit the Filipinos' flavour psyche.
Most of the loyal and return customers of Jamaican Grill are Filipinos.
Established marketing platform and customer based.
Strong support structure.
Interested parties may click on this link to apply for a franchise:
http://www.jamaicangrill.com/flash/franchise_application.html 
Contact Details
If you are interested in getting a Jamaican Grill Franchise, contact them through any of the following below:
Website: www.jamaicangrill.com
Facebook Page: www.facebook.com/JamaicanGrillRestaurants
Email: frank@jamaicangrill.com
Phone Nos.: (1-671) 647-1934/5
Fax No.: (1-671) 647- 1936
Address: Airport Industrial Center, Suite 800, 165 Skyline Drive, Tamuning, Guam
Contact them also through U-Franchise:
Website: www.ufranchiseasia.com/#!jamaican-grill-franchise-business/c3y1
Email: franchising@u-franchise.com.ph
Phone No.: (02)634-0586, (02)634-3717
Mobile Nos.: 0920-983-0247, 0917-881-6999
Address: Unit 2807 Jollibee Plaza, F. Ortigas, Jr. Road, Ortigas Center, Pasig City, Philippines
Jack is a self-made entrepreneur, who actually started out in the Military, then worked for the Government for a few years, until he finally made that bold step and started out his own online and offline businesses. He's never looked back ever since, and hasn't been happier…