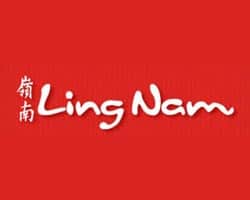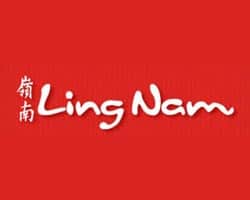 It was an instant hit when it first started in 1950, serving hot and delicious food like Beef Wanton Noodles, its signature dish; it became one of the most popular Chinese food outlets that serve authentic Chinese dishes. Ling Nam serves only the best quality, hot and tasty food that customers crave for. Since Ling Nam started, it has built an army of loyal pastors who keep coming back for more of their great tasting food and good service at the same time. Way back in 2006, Ling Nam has been re-launched via franchising system and it has been reengineered under a new management that developed the concept of Ling Nam to a revitalized brand and fast casual dining look. Ling Nam has opened the following branches since it has opened its doors: Wanton Parlor, Manila, Banaue in Quezon City, Greenhills in San Juan City, Commonwealth Quezon City, Pasig City, Glorietta, and Pasig City as well as Mandaue in Cebu City.
Ling Nam aims for sustainability with the vision to expand through the help of franchising to continue serving the loyal patrons all over the country.
Ling Nam Menu
Dimsum (Siopao, Taipao, Chicken Feet, Ham Suey  Kok)
Noodles with Soup
Soups (Wanton, Beef Brisket)
Congee (Chicken, Fish, Kidney, Liver)
Lemon Chicken
Dragon Shrimp Balls
Brocolli with Scallop
Honey Squid
Minced Pork Eggplant
Sweet and Sour Fish
Benefits of Ling Nam Franchise
Trademark and Business Name Use
Business System Utilization
High Quality Menus in the Fast Casual Dining Provision
Reputable LING NAM brand and Name Recognition
Site Selection Assistance and Evaluation
Architectural Construction and Design
Franchise Daily Operations
Marketing Manual
Extensive Training Program (Classroom and Hands-on)
Procurement Program
Pre-Opening Assistance
Grand Opening Assistance
On-going Operational Support
Promotional and Marketing Assistance
Continuing field visits and communication support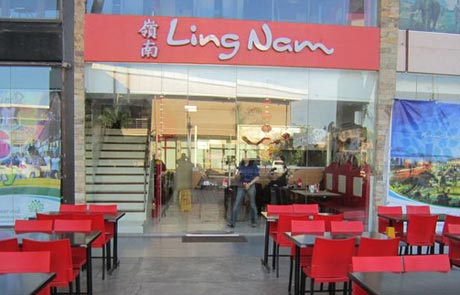 Criteria of a Qualified Ling Nam Franchise Applicant
Business Background (preferably in management)
Motivated to succeed hardworking
Can meet financial investment requirements
Experience in dealing with customers
Must be people-oriented
Must be Honest, responsible and well organized
Committed to run the business full-time and hands on
Able to follow, comply and work well within the Franchise System of the company
Location Criteria
The minimum floor area must be between 130 to 180 square meters, must be situated in the major malls, or free-standing locations in commercial areas or other high pedestrian traffic locations, such as universities, office buildings and call-center zones.

How to Apply for a Ling Nam Franchise
Submit Letter of Intent, proposed site vicinity map, and filled out pre-qualification Form to Tri-Mark Foods, Inc. through e-mail franchise@lingnam.net or in the address given below.

Download the Form here: http://www.lingnam.net/qualification-form.php

The applicant's proposal and information will be reviewed and evaluated.
The franchisee applicant will then be invited you to one-on-one meeting with the franchisor to discuss other information and terms of the Franchise as well as the Ling Nam Franchise Agreement.
The franchisor will conduct an ocular inspection of the proposed location, assess and approve accordingly.
Upon approval of the Franchise application, the date for signing of the Franchise Agreement and the payment of Franchise Fee will be set.
Setting up of the outlet including store pre- opening construction, and staff training.
 Grand opening follows. 
Contact Details
If you have any inquiry regarding the Ling Nam Franchise, contact them through their contact details below:
Website: www.lingnam.net
Facebook Page: www.facebook.com/LingNamPH
Email: franchise@lingnam.net
Phone No: (02)376-5116
Fax No: (02)376-5188
Address: Tri-Mark Foods Inc., Franchise Department, 26 Zorra Street, Brgy Paltok, SFDM Quezon City, Philippines
Jack is a self-made entrepreneur, who actually started out in the Military, then worked for the Government for a few years, until he finally made that bold step and started out his own online and offline businesses. He's never looked back ever since, and hasn't been happier…