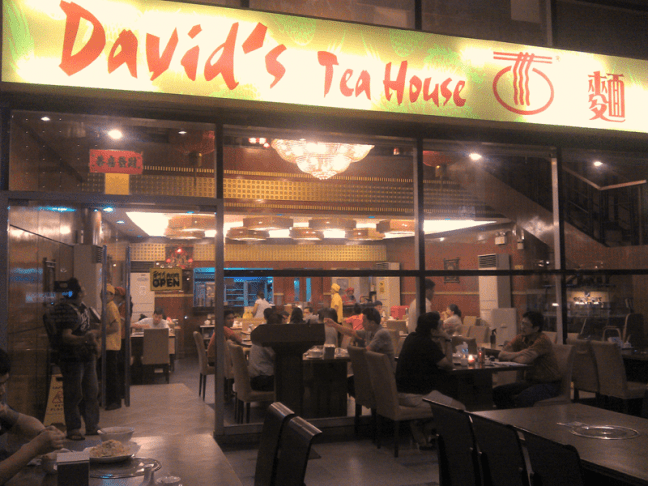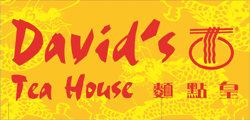 Chinese food has always made an impact here in the country. Maybe it's because of that fact that every one of us, in a way, is connected to them. We even have the oldest Chinatown in the world, Binondo, which was established in 1594. Their cuisine has been ours and you'll be hard to find someone who'll turn down Chinese food. Think of dimsum – think of the steam oozing out of a newly cooked one. Think of the filling it has inside of it when you bite into one. Now savor the richness of the flavour as you go in for a second bite.
A lot of people are jumping at the chance to franchise a David's Tea House for this reason alone. They love the food and they would gladly have the chance to manage something that they're passionate about. They are principally engaged in operating a chain of Chinese Tea House in the country. Their main branch is located at the heart of the oldest Chinatown in the world itself. If that's not authentic enough for you, I don't know what is. In 2003, they decided to open opportunities for franchising to cater to the demands and cravings of Chinese food consumers. Their style has been considered as above average and their ambiance screams a modern Chinese restaurant vibe.
They offer a wide variety of cuisine. Some of them are:
Congees
David's Congee
Fish Fillet Congee
Pork Century Egg Congee
Asado Congee
Bola Bola Congee
Sliced Beef Congee
Noodles
Wanton Noodles
Beef Brisket Noodles
Meat Ball Noodles
Beef Ball Noodles
Fish Ball Noodles
Chicken Noodles
David's Special Noodles
Dimsum Specialties
Hakaw Shrimp
Shrimp Siomai
Tausi Chicken Feet
Tausi Spareribs
Shark's fin dumping
Beancurd Roll
Taro Puff
Radish Cake
Kuchay Dumping
They also have Shabu Shabu which includes:
US Angus Fat Beef
Kobi Beef
Beef Libro
David's Mix Fat Beef
New Zealand Lamb
Beef Clams
Winter Melon
Sea Grass
Those are just a sneak preview of what they have to offer. Overall, it's a unique experience for enthusiasts of good cuisine. David's Tea House Franchise outlet isn't that hard to do. Their menu is enriched by the adoption of Filipino & Hong Kong dishes that have been carefully redesigned to suit local tastes in order to enhance its attractiveness. They have a step to step on what to do and there's a guide for it later. They have a lot of branches all over the country. Aside from the original one, they have at least 20 more outlets scattered in strategic places; from Chinatown to Baguio.
Start your own David's Tea House Franchise. Start fulfilling your dreams to be an entrepreneur by using a successfully proven business formula. Armed with a high return of investment rate for entirely new businesses, franchising a David's Tea House reduces the risk of business failure. Start-Up problems are reduced or eliminated because they provide full guidance, support, expertise, well trained personnel, and operational Systems to run the business. They also allow you access to new technologies and product development.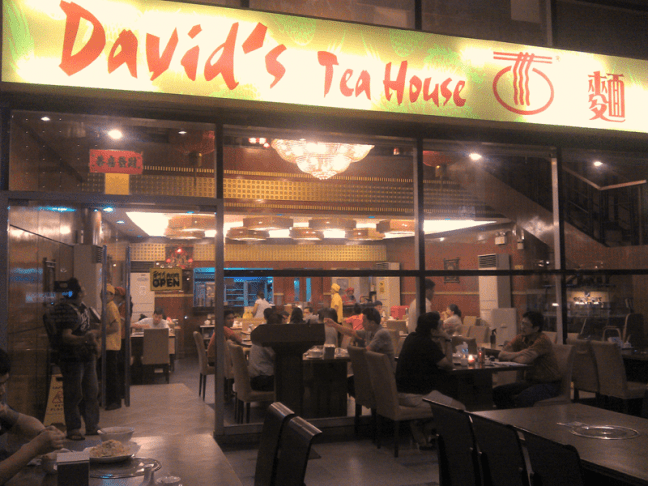 Here's how to get started:
Submit the following documents to David's Tea House Food Corp:
Letter of intent
Site proposal. Ideal sites should be in malls, stand alone outlets, etc.
Provide them locations with restaurant rows, or inside office buildings. Other High-Volume Traffic Commercial areas are also accepted.
Once you qualify in the evaluation, they will arrange a meeting with you at their office to discuss the details of our franchise package.
Their franchise consists of full support package that aims to help franchisees run David's Teahouse successfully. Be a part of their team now.
Contact Details 
You can reach them at:
Website: www.davidsteahouse.com
Email: davidsteahouse@hotmail.com
Phone Nos.: (02)735-8074, (02)733-9240
Fax No.: (02)735-8074
Address: Head Office – Manila, Philippines, No. 555 Tomas Mapua St., Sta. Cruz, Manila, Philippines
Jack is a self-made entrepreneur, who actually started out in the Military, then worked for the Government for a few years, until he finally made that bold step and started out his own online and offline businesses. He's never looked back ever since, and hasn't been happier…