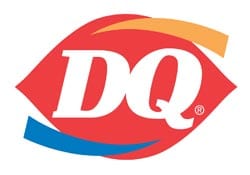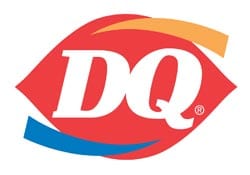 It has been more than 60 years since Dairy Queen first started (in Joliet, Illinois) serving dessert that people love until now. Dairy Queen, keeps innovating its products, offering something new year after year and keeps fulfilling ice cream cravings all over the world. Each of the products, Dairy Queen offers never fail to capture the hearts of everyone. But aside from ice creams and other dairy desserts, Dairy Queen also offers sandwiches and other snack delights to complete its menu offerings. Starting 1972, Dairy Queen has expanded internationally, namely: Japan, Middle East, and Mexico among other outlets. Boasting of 6000 outlets, Dairy Queen is among the largest and top ice cream chain globally. Dairy Queen is operated and owned by Araneta Group in the Philippines, (Taco Bells and Pizza Hut Franchise owners).
Dairy Queen Products
Blizzard (The original creamy, smooth and thick combination of fruits and cookies goodness served upside down)
Moolatté (Frozen blended coffee available in Matcha Green Tea, Mocha, Cappuccino, Caramel, Double Fudge and French vanilla flavours)
Banana Split Royal Treat (Sweet banana covered with fruits and chocolate toppings)
Classics (Vanilla, Double Cocoa Fudge, Strawberry, Caramel Shake, Cones, Dipped Cones, and Sundae)
Dilly Bars and Dairy Queen Sandwiches To Go
Cakes perfect for every special occasions shared with family and friends
In the Philippines, Dairy Queen opened in 2006 and currently has several branches all over the country. Dairy Queen Outlets in the Philippines are the following: Bulacan, Valenzuela, Quezon City, Marikina, Madaluyong, Makati, Rizal, Pasig, Baguio City, Taguig, Las Pinas, Muntinlupa, Cavite, and Laguna among others.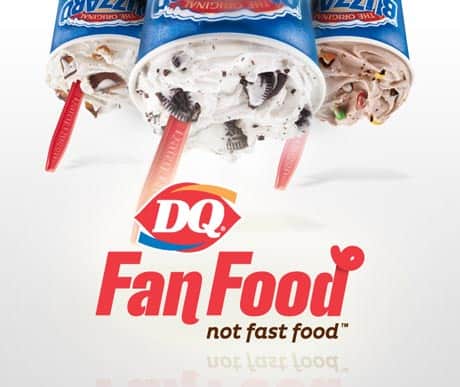 Dairy Queen Franchise Offered – Single Unit Franchise
Type – Counter
Target Franchise Area: Metro Manila , Visayas, Mindanao
Stores must be located in office buildings, restaurant fronts, shopping centres, airports, bus or train terminals and other locations that have high foot traffic count.
Startup Costs, Ongoing Fees and Financing Information
Total Investment – P2,000,000 – P60,000,000 (Depending on the size of store)
Dairy Queen Franchise Fee – P1,250,000 – P1,750,000
On-going Royalty Fee – 4% of gross sales
Term of Franchise Agreement -20 years, renewable
Financial Requirements:
Net Worth – P37,500,000
Liquid Cash Available – P20,000,000
Supports Franchisees Receive from The Franchisor
Training Program – (Available at Dairy Queen Headquarters) conducted for 3 weeks. At franchisee's location, Pre- and post-opening. At existing DQ store, training is 2 weeks.
On-going Support – Newsletter, Meetings, Toll-free phone line, Grand opening, Field operations/evaluations, Purchasing cooperatives
Marketing Support – Co-op advertising, Ad slicks, National media, Regional advertising,
Other marketing support (Local promotions program) 
Contact Details
If you need more information regarding the Dairy Queen Franchise, you may contact them through their contact details below:
Website: www.dairyqueen.com.ph
Facebook Page: www.facebook.com/dairyqueenphilippines
Phone No: (02)631-8782
Contact Person: Mr. Jerome Taguin
Address: 3/F Pioneer Business Park, Fairlane St., Bo. Kapitolyo, Pasig City, Philippines
Jack is a self-made entrepreneur, who actually started out in the Military, then worked for the Government for a few years, until he finally made that bold step and started out his own online and offline businesses. He's never looked back ever since, and hasn't been happier…