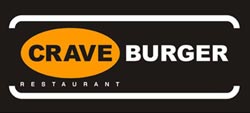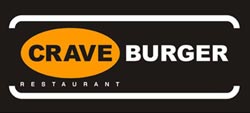 It was early 2007 when Crave Burger was established by an Ilonggo entrepreneur Mr. Javellana. He primarily used an idle 25 square metre space in a hotel in Iloilo City. The outlet is first known to serve ice cream (premium Manila based product). Due to insistent customer demands, the owner decided to add in burgers in their offerings to go well with the ice cream. The burgers served in Crave are Filipino inspired, to suit the discriminating tastes of every local. That was the time Crave Burger was born and introduced, its burgers soon became the favourite of customers and by passers alike due to its fresh and tasty 100% pure beef and deliciously blended spices.
The Advantages of Having a Crave Burger Franchise
The good place, good experience and good burger.
The business model that concentrates on simplicity, customizable menu depending on the customer's liking, implementation of the marketing program, efficient management and operation as well as production equipment and facilities.
One of the strengths of Crave Burger is capitalizing to create fully functional outlets even with a limited area of operation.
The first class, freshest, and the best quality of ingredients they use in producing great food.
The perfectly spiced and seasoned, health pan-grilled, and made from 100% prime choice of imported beef burger.
The delectable and mouth-watering complement dishes.
The modern architecture infused with old school American burger joint ambience that is conducive to family gatherings, friends' meet-up, to chill and have a fun time.
The well trained employees, and overall structure of the business.
The passion and heart of the company.
The unmatchable customer service, Crave Burger is committed to its customer's satisfaction at all aspects.
The value for money, as all of the burgers and complement dishes as well as beverages is of the best quality at reasonable prices.
Crave Burger Menu
Burgers (Mini Burger, Crave Tasters, Mini Burger, Ultimate Burger, Double Burger)
Sides (Skinny Fries, Twister Fries, Wedge Fries, Onion Rings)
Burger Steak Value Meals (Served with rice)
Boneless Chicken Wings (Choice of 2/5/10 pieces)
Additional Toppings and Sauces (Caramelized onion, Maple Bacon, Blue or American Cheese, Japanese Sauce, American Gravy, Shitake Mushroom)
Non Alcoholic Beverages, Coffee and Milkshakes

Crave Burger is located at: Quezon City, Robinsons Magnolia, Libis, Loyola, SM North Edsa, Mezza, San Juan, Taguig City, Las Pinas, Bacolod and Iloilo City. In the near future, Crave Burger will offer vegan diet meals and shall be having endorsements from Philippine Heart Association (for serving healthy burgers but certified Halal at the same time.
Franchise Information
Crave Burger Franchise fee – Php 1,500,000 to Php 4,500,000
Package Inclusions
Franchise fee
Trademarks and name use
Construction, design and layout
Initial supplies and equipment
Beginning stock inventory
Crave Burger management system
Staff and franchisee training
Return – On – Investment – 1.5 – 3 years
Recommended locations – Proposed sites will be evaluated first off, based on their market potential.
Fill up and submit the application form on this link if interested in requesting for a Crave Burger Franchise kit: http://www.craveburger.net/index.html
Contact Details
For more information regarding the Crave Burger Franchise, contact them through their contact details below:
Website: www.craveburger.net
Twitter Page: twitter.com/#!/crave_burger
Email: information@craveburger.com   
Phone Nos.: (02)822-0115, (02)506-9135
Address: CraveBurger Restaurant Franchise Corporation, 5389 Gen.Luna St., Brgy. Poblacion, Makati City, Philippines
Jack is a self-made entrepreneur, who actually started out in the Military, then worked for the Government for a few years, until he finally made that bold step and started out his own online and offline businesses. He's never looked back ever since, and hasn't been happier…