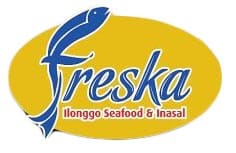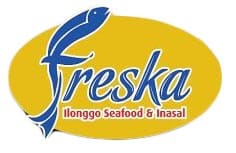 The idea of franchising Freska was born after some Ilonggos noticed that Ilonggo food wasn't really offered a lot in Metro Manila. There were some claiming to be authentic and they were quite expensive. With that in mind, a group of Ilonggo friends decided to put up a restaurant catering to the needs of those who crave for Ilonggo food without burning a hole in one's pocket.
Freska has been known to serve mouth watering dishes such as Lapaz Batchoy and Pancit Molo. Guimaras Mangoes, considered to be the sweetest in the country, are also part of their menu.  Apart from this, they are also known for their bountiful seafood such as Roxas Oysters, Scallops, and Diwal or Angel Wings. At Freska, you can savor these Ilonggo dishes plus other Ilonggo favorites, Kadios Baboy Langka, Chicken Inasal, Chicken Binakol, and its signature dish, the Managat (Visayan Snapper). Those are just some of the delectable and irresistible food on their menu that they have to offer.
The demand for franchising a Freska restaurant has grown in the last few years. Business has boomed, so to speak. A lot are interested in pursuing one but they don't know where to start or what they need to do. It's quite tempting to be a part of something that is already concrete. The brand name has established itself as the top Ilonggo food restaurant that has been in the market for years now. With the training that they offer, you are guaranteed to never go wrong. They have a winning solution to their success and they always strive to be better in the market that's quite dominated by foreign market. Here's a guide to help you attain one and be a part of something that serves authentic Ilonggo food.
The Total Investments for a Freska Franchise needed are as follows
For the Food stall concept, it costs around P1.6 to 1.8 Million. For the Dine-in concept, it costs around P4.5 to 5.5 Million.
It all includes the following
Turn-key investment
Use of business name and trade mark
Site evaluation and support
Training support
Pre-Opening and Grand Opening support
Loan of Freska Operations Manual
Marketing support
Continuous business advice
Other terms of the Freska Franchise
Royalty fee equates to 3% of the monthly gross sales
National advertising fund is around 1% of monthly gross
Local advertising fund is 1% of monthly gross
Return on investment is projected to be around 1.5 years for food stall and 3.5 years for dine-in depending on several factors
Minimum space required is 9-28 sqm for food stall and 60-105 for dine-in
Franchise terms last for 5 years
Contact Details
For more information regarding the Freska Franchise, contact them through their details below:
Website:  www.freskagroup.com
Facebook Page: www.facebook.com/freska.seafood.inasal
Email: mail@freskagroup.com
Phone No.: (02)535-1828
Mobile No.: 0918-686-5949
Address: Freska Franchise System, Inc., 2nd Floor EDSA Arcade, EDSA cor. Libertad St., Mandaluyong City, Philippines
Jack is a self-made entrepreneur, who actually started out in the Military, then worked for the Government for a few years, until he finally made that bold step and started out his own online and offline businesses. He's never looked back ever since, and hasn't been happier…