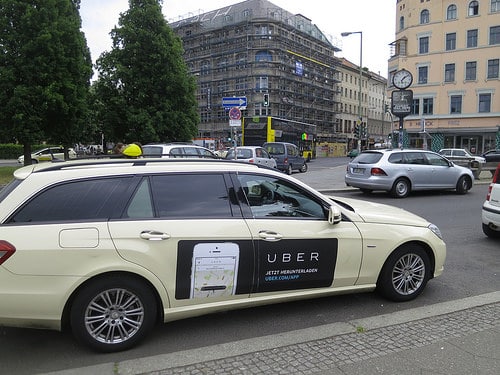 Commuting around the Metro
With the increasing population in Metro Manila of roughly 13 million, commuting around the region can be a real pain. Not to mention the hundreds of thousands of students and workers from the neighboring provinces that travel in and out the region, expect the public buses, jeeps, taxis, and the MRTs and LRTs to be on their full capacities especially during rush hours.
If you are new in Manila and you tried traveling along EDSA around 7AM in the morning, expect to reach your office along Ayala Avenue in Makati around 9 to 10AM. If you want to avoid the heavy traffic, you can take the MRT but beware. Your neat and ironed uniform can be a mess, drenched in sweat of other fellow commuters when you reach your building.
This everyday commuting can be so stressful that you might be thinking of deciding to work in the province where there is fresher air, lighter traffic, and a slower pace of life. Or you can just hope that the current condition will improve someday. On the brighter side, there are emerging ways that you can reach your target destination easier and more comfortable.
The Alternative Commuting Experience
You may have heard of Grab Taxi and Easy Taxi where-in through their mobile app, you can book your daily travels hassle free!  This service uses the existing taxicabs around the city where taxi drivers are also given the same app to connect with the riders. However, these services cannot be depended entirely during rush hours. That is why, there is another commuting experience that is creating a buzz around the Metro. Have you encountered the "uber" experience?
Presenting Uber Cars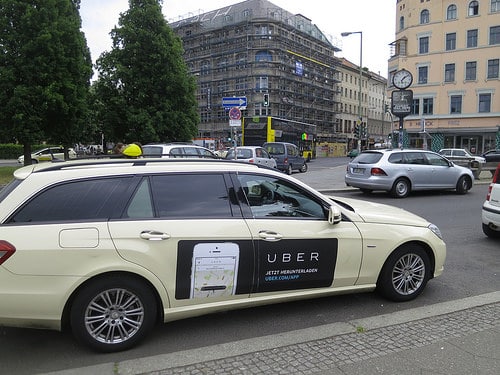 Uber is a mobile app where you can book your travels to a specified location. This application connects the driver from the rider and bookings can occur in less than 5 minutes just like the taxi booking app counterparts.
The Extra-Uber-nary Experience
Why people are switching to uber? The different thing is the app determines the payment, which is computed based on the distance. Unlike your usual taxi metered cabs, a nice, newly washed black private car will be waiting outside your doorstep! You will be welcomed by a pleasant and well dressed driver who will bring you to your desired location in less time.
Another innovation that the Uber system brings is the cashless transactions! Payments are made via credit card that the rider provided during the registration. Another is the riders can split the fare since they both have their credit cards in their Uber accounts. To enhance customer service, ratings can be given by both the rider and the driver. If the driver falls below the ratings, he may lose his uber application.
The Uber Manila
Uber System has been existing in the Philippines since 2014 however, it was not formally legalized until recently when Department of Transportation and Communication (DOTC) issued regulations for Uber cars and drivers. Under the regulations, all vehicles must be GPS-equipped and should be less than seven (7) years old. All drivers must be registered as Professional Drivers by the Land Transportation Office (LTO).
Uber Business Opportunity in Manila
Interested parties may sign up as uber partners. They will need to enter necessary information including bank details (for payments), vehicle information, and drivers. Driver applicants are required to attend an on-boarding session on how to use the system and initiate the background check process.
Unlike taxi cabs where you will need to register and pay hundreds of thousands worth of franchise fees, you can just register your own vehicle that you are going to use. Vehicle rates depend on the type of vehicle. Sedan types like Toyota Vios, Mitsubishi Mirage, and Honda City have lower rates than big SUVs like Toyota Fortuner and Mitsubishi Montero.
In the U.S. where it originated, uber partner-drivers earn $6 per hour more than the chauffeurs and taxi drivers. This data doesn't include vehicle expenses like gas refills and car maintenance. Uber takes 20% of the total ride cost which is known as the farm out fee. In New York, Uber cars' fares are cheaper than those of standard yellow cabs.
Interested Doing Business with Uber?
Venturing on Uber system is not a bad idea if you are looking for a way to maximize your vehicle to cover its monthly payments. Since a lot of workers have credit cards together with the increased demand of hassle free transportation, an Uber business will be a good business in the Philippines especially in the crowded Metro Manila. Unlike your 8-hour job, driving with Uber gives you flexibility and increased productivity.
However, keep in mind that uber is not liable for your car being damaged or lost. It is not involved in the operator-driver relationship. In an event like this, Uber can support you by locating the car since it is GPS-equipped. If you are going to let other people drive your car, it will be at your own risk.
With the Uber system in the Philippines being legalized, expect a lot of private car owners try and become freelance drivers. This can provide not only jobs for Filipinos but also give people business opportunities in the Philippines. The demand for transportation in Metro Manila continues to increase per year. If public transportation cannot supply the large demand, there where private entities come and provide alternatives. What is important is people are transported safely and on-time.
TJ is an alumnus of the University of the Philippines Diliman. He is currently running an online business from home. He writes business articles for passion. On his free time he plays Dota 2. He simply wants to be a good son, brother, boyfriend, and Filipino citizen.