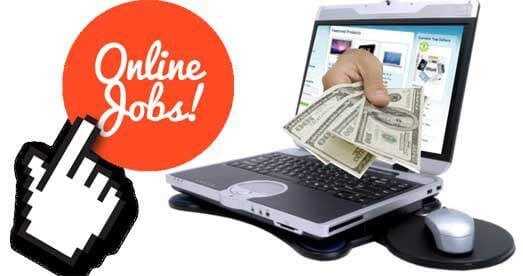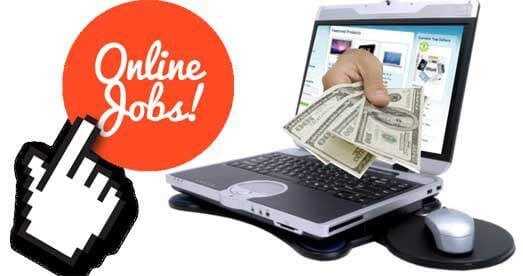 Even at the comfort of your own home, there are many opportunities that can be tapped in order to have a steady stream of income. Among others, the internet presents an abundance of online job opportunities with excellent pay. With sufficient knowledge and skills, as well as the desire to make money, online jobs can prove to be more than promising.
If you are wondering which online jobs are the best, keep on reading and you will know which ones will allow you to earn money at home. Whether it is being an online writer or an online tutor, there are endless possibilities that can come your way. All that you have to do is to be patient to choose which one has the best pay.
Article Writer
Whether it is press release for one company, review of the latest products, or marketing materials for one company, there are many bright career opportunities online that can open up for writers. It can be in a technical field, such as academic writing. It can also be less formal, such as writing for social media and other marketing initiatives of a company.
The pay that you will get as an online article writer will vary depending on the client and the duration of the work. There are many websites, such as Upwork.com where you can have access to top freelance employment opportunities related to writing.
Online Tutor
If you are adept in a certain field, you will be a good candidate to be an online tutor. You simply need to have excellent internet connection and a decent computer to make sure that the tutorial sessions will flow smoothly. Under this online job, you will share your knowledge with other people through online means, such as web camera.
The most common job for an online tutor is to teach English. Because English is spoken as the second language in the Philippines, a lot of foreigners put their trust on Filipinos to teach them English. This, of course, is complemented by the fact that Filipinos charge competitive rates to their students.
Web Designer
Many businesses in the country, regardless of the size and nature of their operations, consider having a website as an essential in being able to effectively reach their target market. With this, there is a high demand for freelance web designers, who are known not only for their skills, but also for their competitive rates.
The good thing about being a web designer is that it is one thing you can learn on your own, which means that there is no formal education required. There are many online tutorials and guides that will help you to come up with an aesthetically-pleasing design.
Transcriber
Generally speaking, as a transcriber, all that you have to do is to listen to an audio recording that will be provided by the client and have it written in a format that is readable. The audio recordings can be of different nature, such as an interview of respondents for a research.
If you want to work as a transcriber, there is a need to have good listening skills in order to deliver accurate results to your clients. This can also be time-consuming, especially if the speaker has an accent that is hard to comprehend. This may not have a pay that is as high as other online jobs, but it would still make a good option to earn money on the side.
Virtual Assistant
A businessman who needs someone to handle his schedule or a dentist who needs someone to manage appointments are just some of the employers for virtual assistants. As the name implies, you will basically be an assistant of the client, but everything happens virtually. You should be always available to provide assistance that is sought by your boss.
In order to succeed as a virtual assistant, more than just availability, there is also a need to have excellent administrative and organizational skills. There is a need to have the ability to juggle multiple tasks and to deliver astounding results in spite of the time constraints.
Translator
If you speak more than one language, you might want to go online now and find a job that is open for translators. Because of business expansion globally, there is a high demand for being able to communicate in more than one language. With this, if you are bilingual or multilingual, you can help in translating documents in different languages and earn from such.
Translation of English to Spanish, Japanese, Korean, French, and Chinese are some of the most common. Nonetheless, in most cases, being a translator needs adeptness in a specific language. If you are more adept with it, you have better potential of having better earnings.
Data Entry Worker
Thinking of a way on how to earn money at home without the need to have comprehensive knowledge and skills? One of the easiest online jobs that can be pursued would be related to data entry. With the pursuit of most companies towards going digital, there is high demand for people who can manually input data and transform it into digital formats.
Data entry jobs also include looking for specific emails, addresses, and company names online, and having them inputted in a digital format. This is an easy job with a good pay, although not as high as with what you can expect from the other jobs that have been earlier mentioned.
Summary
In sum, you do not need to leave your home to be employed and to earn money. You can be an article writer, translator, transcriber, and virtual assistant, among others. However, this does not mean that anyone can build a home-based career as there is a need to have sufficient knowledge and skills to excel.
To earn money at home, consider the opportunities that have been mentioned above. Make sure that you build your competence to gain an edge above all others. More importantly, see to it that you stay hungry to learn more, which, consequently, will allow you to earn more from your chosen online job.
A graduate of Marketing Management who tried his luck with Sales and soon found himself writing for a living. He began as an Academic Writer before turning into online content and getting serious with his own blog. He daydreams of embarking on an exploration of what the world has to offer while finding inspiration to put his thoughts into writing. He currently contributes for WhenInManila.com. You can check his own blog at themusescamecrashing.wordpress.com.