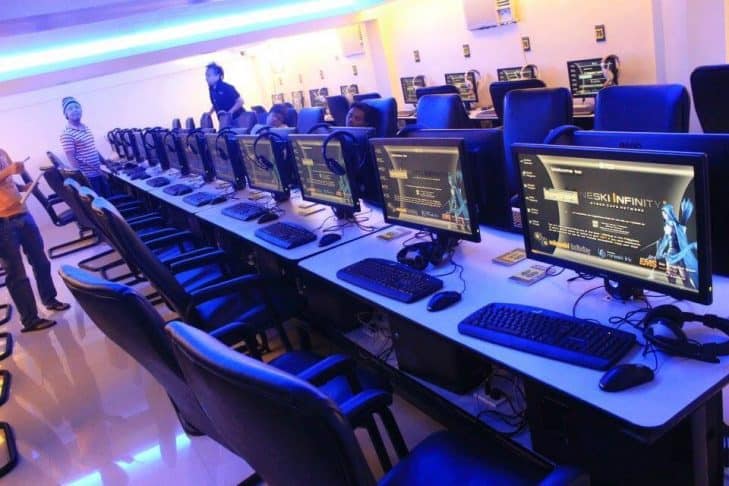 Internet Cafes (I-Cafes) were like mushrooms during early 2000's, where the demand for computer use was so high because of students for their assignments and projects, of employees for their paper works and research, and of gamers for their fun and leisure.
In today's Information Age, I-Cafes still do exist. One of the most successful computer cafes in the Philippines, Netopia continues to offer computer services like printing, internet browsing, and gaming. The question is,  you will put up a computer shop today, will it still get the revenues you wanted like those of the early I-Cafes and make it a profitable business in the Philippines?
Is There a Demand Still?
Internet Surfing
Since the rise of mobile internet, the demand for computers for internet browsing has declined. You can simply acquire postpaid or prepaid plan from your mobile carrier and you can surf the net in no time. A lot of establishments nowadays are offering free WiFi hot spots so the need of renting a computer for internet browsing is decreasing.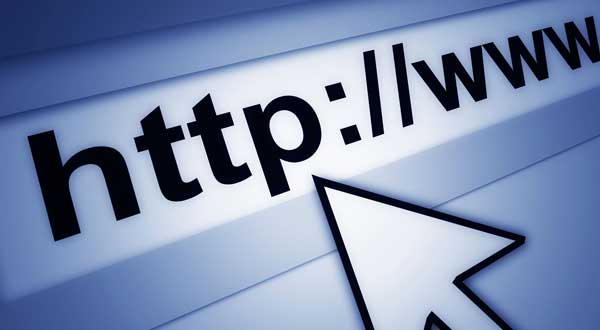 Printing and Scanning Services
From my personal experience, I usually rent computer at malls and pay 60 per hour not to check my Facebook news feed but to make documents for printing. I-Cafes offering printing services are still relevant nowadays because mobile phones and tablet cannot perform that task.
Scanning services on the other hand can be alternately done by just taking a picture of the document by a mobile phone camera and sending it immediately through e-mail of chat. The quality is better since a lot of phones now have high resolution cameras.
Video Streaming and Video Chat
I-Cafes are the best venue to watch online videos and movies or stream videos live since they usually have a stronger connection as opposed to WiFi, where the bandwidth is limited. Mobile internet can be used however with the existing cap per month by our major carriers, video streaming is now discouraged.
Video Chat can be substituted with Face Time from a mobile device or tablet. With the rise of households having their own WiFi connection for security, the demand for online video chat in I-Cafes is low.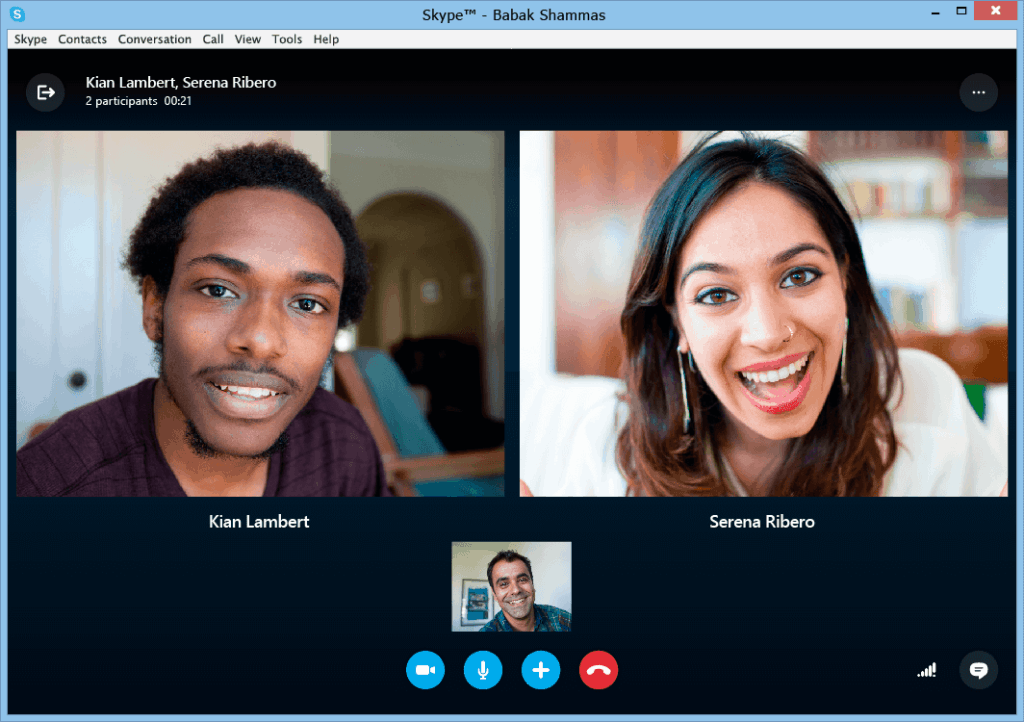 E-Gaming
Most of my time and money spent on renting computers in I-Cafes is on gaming. Well for a guy like me, I was hooked on playing computer games just like playing Super Mario on SNES. Lets take a look on the development of E-gaming since its conception.
Evolution of E-Gaming
LAN Games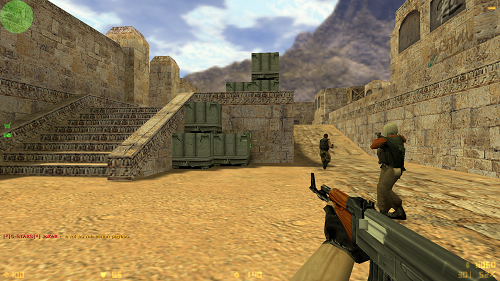 Dating back 2002 during my High School years, we used to play Counter Strike after school. We played the game for the next two years. We were willing to pay 30-35 pesos per hour just to enjoy the thrill of firing different kinds of guns, throwing grenades and running when the C4 bomb is about to explode.
Other LAN Games that we played were Diablo, Star Craft, Warcraft, Battle Realms, and NBA Live. You can play alone or play with people inside the I-Cafe since you are all connected in a local network.
MMORPG
Then came the MMORPG (Multi-Player Online Role Playing Game), like Ragnarok, MU, Flyff and the like, which initially required game cards to play the game. So we pay the computer rent, plus the game itself! Now, mostly MMORPG's are free to play and earn revenues on selling in-game items for cash. Some MMORPG can now be played on mobile phones and tablets.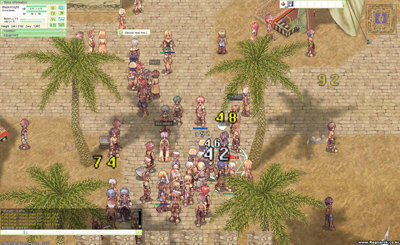 Strategy Games
Then came DOTA (Defense of the Ancients), a Warcraft III: Frozen Throne Map, which made us more hooked into because it brought a different style where individuals must work together in order to win the game. This game can be played locally, meaning no internet connection is required. Or it can be played online through a 3rd party application like Garena.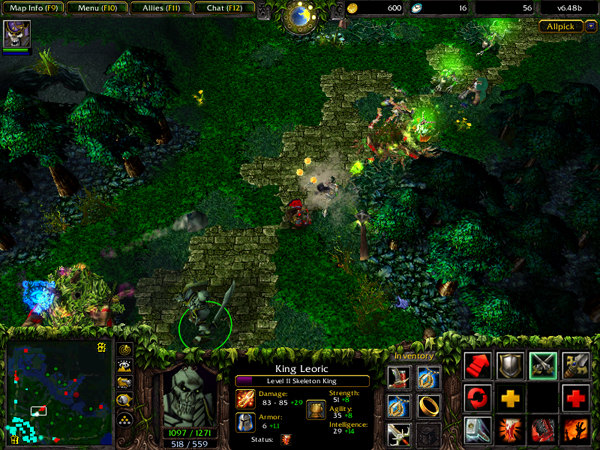 DOTA 2 is the evolved form of DOTA and was developed by Valve Corp. In order to be played, it requires a good and stable internet connection. Another is LOL (League of Legends), where like DOTA 2 requires an internet connection.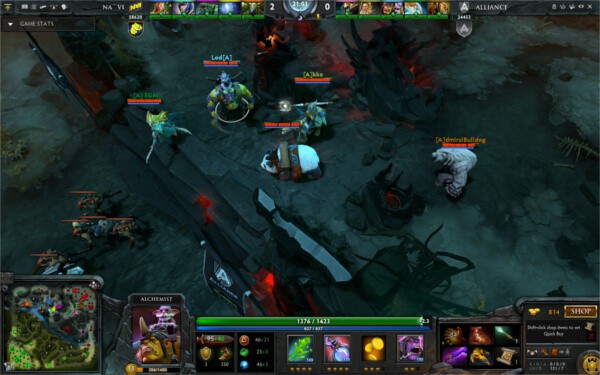 Rentals and Services
Computer Rental today ranges from 15 per hour (provincial rate) up to 25 per hour (Manila).  I-Cafes that are situated inside malls offer 1 PhP per minute or 60 per hour.Printing Services vary depending on the kind of print (laser, ink jet)and the color (black, colored).
Setting-Up Your I-Cafe
Given you have the right location, the services your cafe will going to offer determine its success. For example, if you want to stream videos and print some documents, you would look for a cafe like Netopia. If you want to play games at a high level, you would probably prefer a Cafe like the Mineski Infinity Cyber Cafe. It is all about catering only one of the two.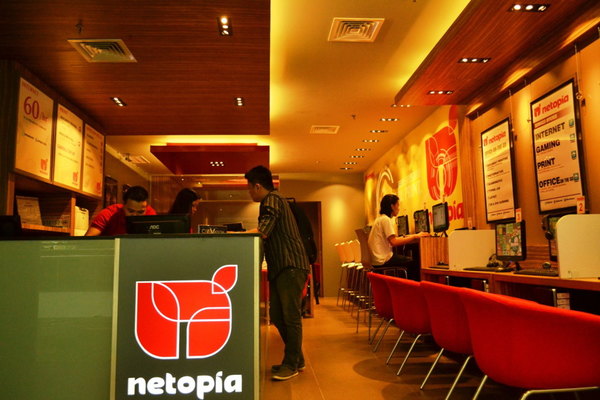 If you plan to combine the two, it's like being a Jack of All Trades and a Master of None. Since most e-games are played with a strong internet connection, combining it with live streaming and watching YouTube videos will cripple their game play and customers might prefer playing elsewhere next time. On the other hand, the excitement and energy of the gamers may disturb people watching videos or having video chats, leading them to look for a peaceful I-Cafe next time.
The overall satisfaction of the customers is one of the key for the success of I-Cafes. If you offer them the smooth game-play and fast streams, they will simply go back over and over again and may bring some of their friends around.
Things to Consider
E-Gaming
If you plan to focus on e-gaming, the hardware specifications of your PC must meet and exceed the recommended requirements of each game. Internet connection is another major thing. Your goal here is to provide an amazing gaming experience for your customers. Your investment here is focused on heavy duty CPU's, widescreen monitors, soft keyboards, headsets and excellent mouse and mouse pad.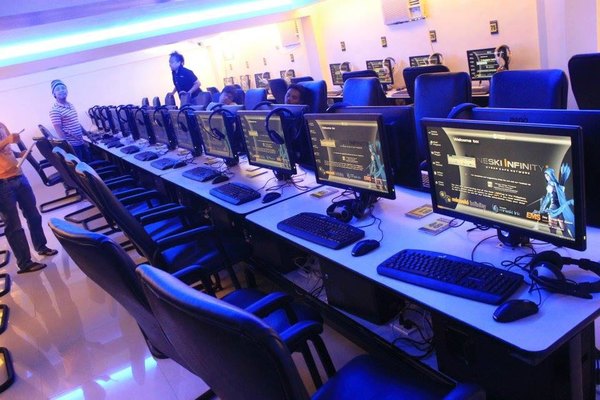 As a gamer myself, if I am satisfied with the smooth game play, great mouse and keyboard and a blitz connection, I would definitely recommend it to my friends and play there next time. Your E-Gaming shop can also be a venue for tournaments which is an added revenue and exposure for you.
Browsing, Streaming, Printing Services
If you plan on being the next Netopia, your major investment here is on the printers like Laser Jet Printers and Ink Jet Printers. You can customize your ink jet for a continuous ink system. Web cameras and headsets are a must for video streaming and chatting. A fast internet connection is important too since your goal here to is to provide a smooth connection with minimal lag time.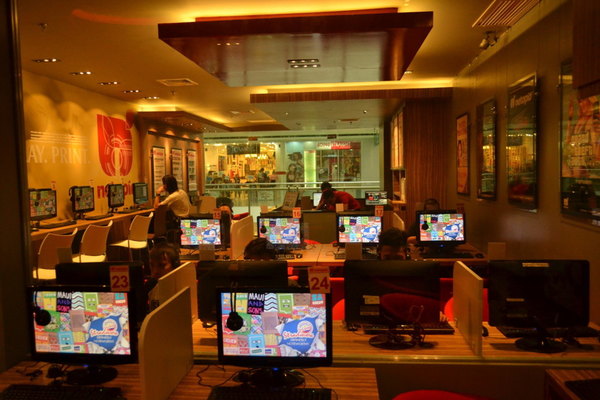 Though it is a public place, customers still want a little bit of privacy so the arrangement and set-up of the computers per cubicle is also a factor. Students will definitely flock your place for printing services. Having a photo copying machine will make you a one-stop shop.
A Profitable Business in the Philippines?
I-Cafes are still considered to be a good business in the Philippines in today's time. And customers are looking for satisfaction that will make their hard-earned money worth spending on your services. Never be hesitant to invest on increasing customer service and satisfaction because if you take care of them, earnings and profits will follow.
TJ is an alumnus of the University of the Philippines Diliman. He is currently running an online business from home. He writes business articles for passion. On his free time he plays Dota 2. He simply wants to be a good son, brother, boyfriend, and Filipino citizen.