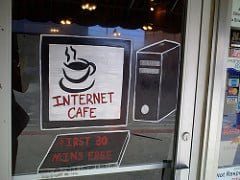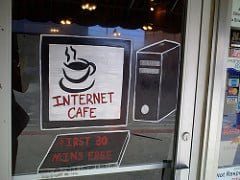 If you're thinking of starting your own small business in the Philippines, you should put to heart that financially, starting your own business is the smartest thing that you can do, especially in our turbulent job market these days. Finding the right niche for you is the most crucial step because in order to be a successful entrepreneur, having passion for the business you are in is an essential factor. Generating small business ideas in the Philippines that you can really sink your teeth into is the first step to do.
If you don't have a good idea on how to start and how to go about making an effective investment, bear in mind that technology is everywhere. We are completely surrounded by internet, game systems, laptops, tablets and invisible money that enable all of us to live in a virtual world.
Although technology has advanced in every aspect of our lives, a large percentage of Filipinos still don't have access to the internet, which for me, is the gateway to technological advancement. The good news is, it gave rise to one of the most profitable business in the Philippines today… the Internet Cafe.
Internet Cafe, or Cyber Cafe as it is often called nowadays, is a place where you can get access to high-speed internet, PC games to choose from, and other computer services. It deals with internet time that a customer buys and it can be sold per minute or per hour and sometimes longer.
In the Philippines, since access to high-speed internet is limited only to those who can afford it, the popularity of Internet Cafes soared as teenagers and adults alike became more and more dependent on the internet in every aspects of their lives. From spending a lot of time playing computer games to accessing it for webmail, instant messaging, keeping in touch both in private and professional fields, and other numerous tasks that need the internet in order to be completed.
Setting up of Internet Cafe and the cost of it depends on how many client computers and services you plan to offer to your customers. To start, you will need the necessary and additional equipment and these are:
Internet connection and all that entails (DSL, Cable, etc.)
Client computers
Server computer that controls all the client computers
Networking hardware
Hardware needed for networking is not that expensive in most cases. But, it all depends on the type of network that you plan to have. If you are planning on having a wired network kind of Cafe, then it is necessary to have cables for networking. If, on the other hand, you are planning on having a wireless network, then you need to have a wireless access point or router and a wireless network cards for your client computers. You can also opt to make a combination of a wired and wireless network type.
Aside from the hardware needed for starting an Internet Cafe business, the use of a management software is adamantly recommended. It is an application that's client/server based which manages certain tasks like the accounts of customers, the setup of security, charging of other items the Cafe offers, and get the latest stats, logs and detailed reports. With the software, client computers are fully protected and no one can use the services that your Cafe offers for free.
To further help you in starting your own Internet Cafe business, here are some tips and guidelines that you should know in order for your Cafe to be as successful as you envisioned it to be.
Always protect and keep fresh the client computers for your next customer.
Give discounts for selling more login tickets or hours in your Cafe.
Charge extra for any special and additional services.
Share PC game license on your computers to minimize expenses.
Allow multi-player games in order to generate more memberships.
Make your own city network of Internet Cafes.
Sell various items to generate more profit.
Although the Internet Cafe business is considered as one of the most viable option if you want to start a small business in the Philippines, it is still a business and as we all know, there are certain risks involved. When starting a small business, people have visions of success and energy. Everyone wants to be successful, but only a small percentage of them really make it big in the business world.
In order to improve upon your success, you should take the time to learn what mistakes lead others to fail. Do enough homework or research before starting a business. Let me put it this way, you cannot pass an exam without doing any preparation. If you do not prepare enough, you will be among the 80% bracket of losers that will be out of business within the first 2 years.
To start your own business in the Philippines or improve your existing one, knowing what can go wrong in the beginning will greatly improve your chances of making your business a great success. You can avoid mistakes, reduce, manage or resolve them if you take action in the right time.
It is also imperative that you know what the common mistakes of new businesses are. Many fail because they make small mistakes that end the vision too quickly. The best thing that you can do to ensure your business' success is to have a reasonable and detailed plan of everything involved on a daily basis and it starts with generating successful small business ideas in the Philippines, and the rest, as they say, will be as easy as pie.
Jack is a self-made entrepreneur, who actually started out in the Military, then worked for the Government for a few years, until he finally made that bold step and started out his own online and offline businesses. He's never looked back ever since, and hasn't been happier…