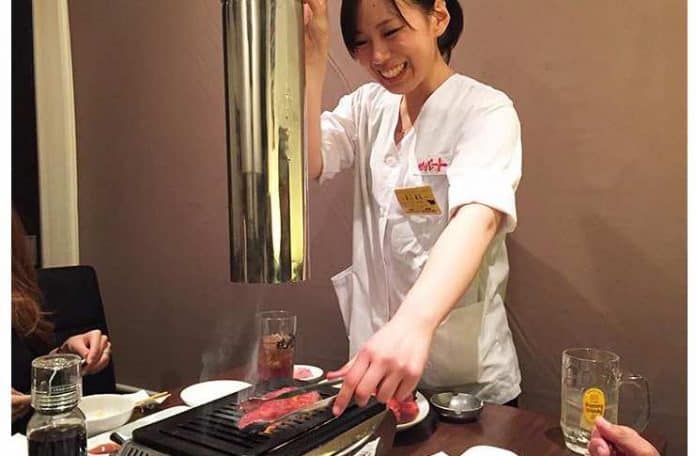 Want to bring one of the most delicious Yakiniku (Japanese BBQ) on the planet to the Philippines? If so – read more and learn about Yakiniku Great – the latest Japanese food Franchise to enter the Philippines.
Watch this video about Yakiniku Great:
With many branches operating already in Japan and Hong Kong –Yakiniku Great is considered to be one of the most popular Yakiniku brands in Japan – and it's currently started looking for franchisees in the Philippines as well.
What is Yakiniku? Delicious Japanese BBQ
Yakiniku is actually the Japanese word for "grilled meat.". Yaki means grilled and niku is meat.
However, "Yakiniku" is truly a food art, and you cannot really compare it to any other simple forms of BBQ meat. Yakiniku refers to the Japanese food style of cooking bite-sized meat (mostly beer and offal) and vegetables over a flame of wood charcoals or a gas grill.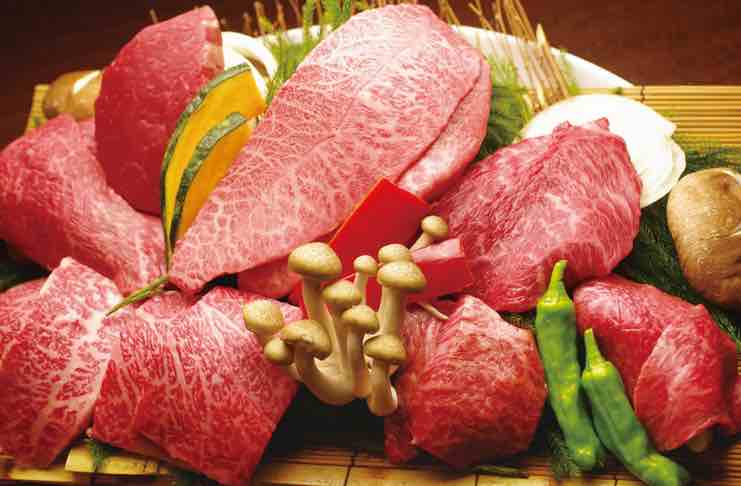 Around the world, Yakiniku is referred to as Japanese Barbecue. It is definitely one of my favorite foods in Japan, and if you like grilled meat – you will LOVE Yakiniku Great.
This latest Japanese food Franchise to penetrate the Philippines serves A5-Graded Japanese Black Wagyu Beef which is purchased directly from the Provider, with a unique sauce made in Kawasaki, Japan.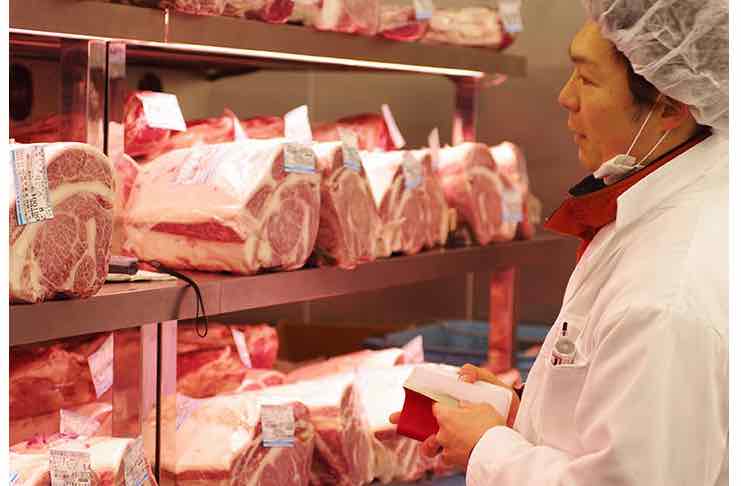 Yakiniku Great is probably one of the most reasonably-priced, highest-graded Wagyu Beef in Japan and Hong Kong, and will be soon available also in the Philippines.
Yakiniku Great's mission is to bring their customers joy through the finest Yakiniku experience they can get anywhere in town. When you enter one of their branches, you are nicely greeted by their staff who say to you "Welcome to the greatest Yakiniku restaurant in the world!". For the staff and owners, this is an honor to say that each time a new customer comes through the door, and it gives them a sense of accomplishment.
Watch this video of the Yakiniku Great branch in Hong Kong:
Why Franchise Yakiniku Great?
If you'll visit any of their branches in Japan or Hong Kong, you'll see how their restaurants are filled with delighted customers. That's already one good reason.
Yakiniku's staff show customers how to grill their selections of choice beef to achieve the most delicious results.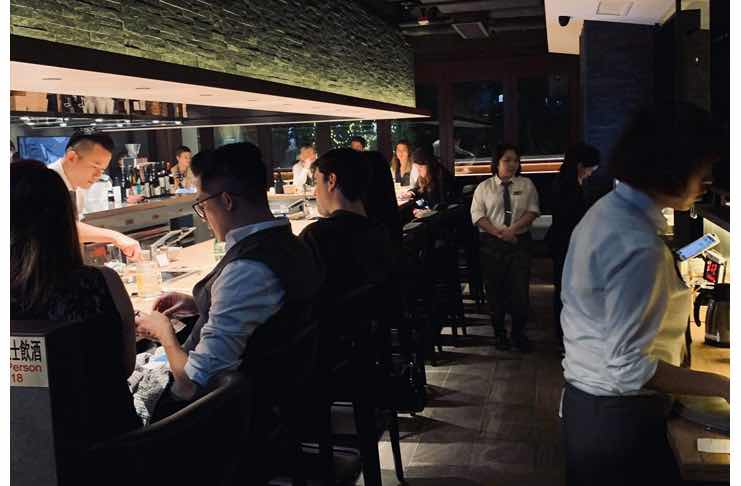 Their business is focused solely on Yakiniku, and their primary goal is not only to be the best Yakiniku restaurant chain in the world but to create happiness for all its customers, employees, and partners. If you are interested in becoming a Franchisee of Yakiniku Great – please feel free to contact them directly – just click here.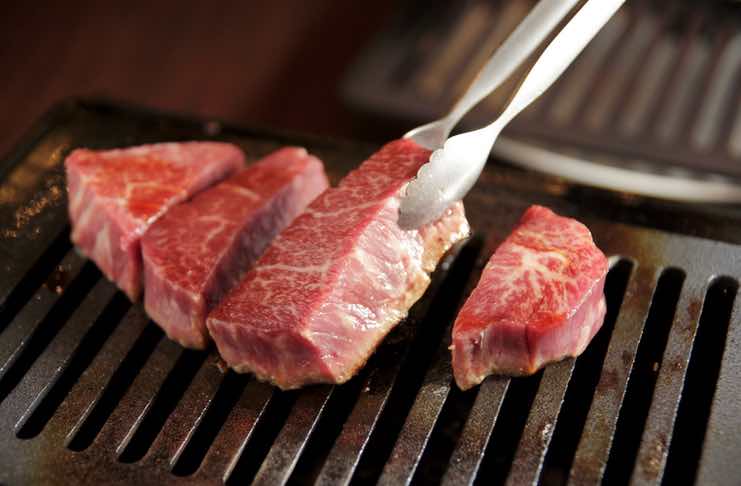 YAKINIKU GREAT offers comprehensive dishes such as specialized wagyu, combined with superior customer service. They serve meat with specific characteristics so that their customers can enjoy an "exclusive cut experience", similarly to how you'd enjoy various types of fish at sushi restaurants.
There are actually two ways for you to order food at a Yakiniku Great branch:
Omakase Style – the Chef selects for you a variety of Wagyu cuts.
2. Okonomi Style – you order a' la carte from their extensive menu.
The fact that Yakiniku Great narrows down the types of meat to rare types only – enables them to make a high profit compared to other stores.
The combination of comprehensive dishes at a specialized restaurant and a simple kitchen operation is also one of their advantages. They are quite proud of this management style, as they believe that this is the best way to create a store that will stay popular and loved by customers for a long period of time.
3 More Advantages of this Japanese Food Franchise
1. The freshness of the Meats and the Gross Profit Ratio
Yakiniku Great offers a very high grade of extremely fresh-cut wagyu, giving you that feeling it melts in your mouth. The extreme freshness makes it possible for the business to serve most pieces as a rare cut, which means they can reduce a large amount of loss. They don't serve the so-called "regular parts", so their gross profit ratio is higher than normal Yakiniku restaurants. They claim that "once you manage a YAKINIKU GREAT, you will not be able to manage any other Yakiniku restaurant". However, you will need to train your staff intensively about meat.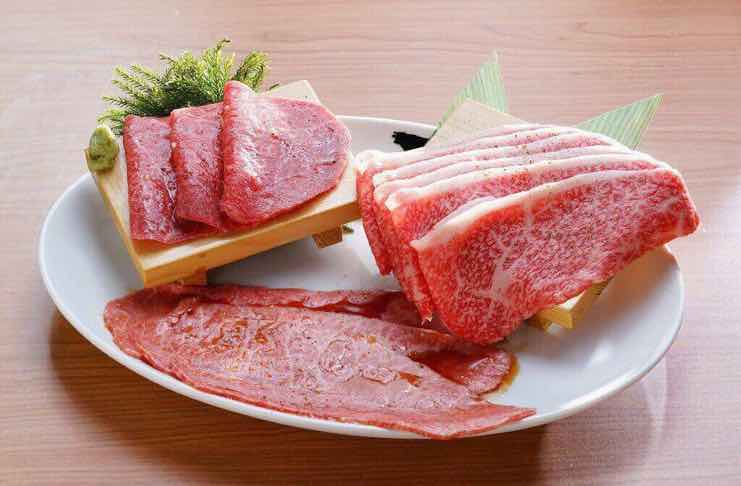 Top Grade Muscle: One of the things that this Japanese food Franchise takes pride in is using top blade muscle in every menu. Despite the fact, that it is lean meat, they use the highest quality. Pieces that have a Beef Marbling Standard of 9-10 fat are delicate. They are the ultimate rare cut that doesn't have too much fat, but they also have the greatest taste of lean meats that melts in your mouth. Due to their purchase logic and operations, they can offer this top blade muscle to more people.
So do take in mind, that YAKINIKU GREAT is not recommended for investors who want to provide Yakiniku at low prices.
2. High-End and Home-Made Dishes
Yakiniku Great cuts, grills and seasons their high-end meat using a unique method that makes the most out of each part. On top of that, they use a specific "magic roaster" to grill meats in just a few seconds. They have been preparing their secret, home-made and additive-free dishes since their opening.
3. High Repeat Rate
We put the highest priority on consistency in both of products and services. The hall and kitchen operations are done so that our customers can enjoy rare cuts of meat, so our staff has intensive training. We make our best effort to provide the best service for each customer by collecting as much information as we can.
Yakiniku Franchise Details: How Much Is It?
Contract Fee: approx. PHP 1,950,300 (for 2 stores)
* Min. Number of stores to open: 2 stores
Security Deposit: approx. PHP 195,030
Royalty Fees: 5% *Minimum PHP 325,000 per store, per month
Term: 3 years
Training Fee: PHP 1,300,200
Opening Support Fee: PHP 650,100
For more details and information about the pricing of the Tori Jiro Franchise – you can contact Tori Jiro directly here: sho.tasaki@foodsstyle.com

Danella Yaptinchay is the managing director of Full Suite, a service company providing back end support to small businesses. She is a cofounder of Co.lab, a coworking space, and of the media company Homegrown.ph. In constant pursuit of balance and self-development, she tries to apply the practices of yoga to her daily life.