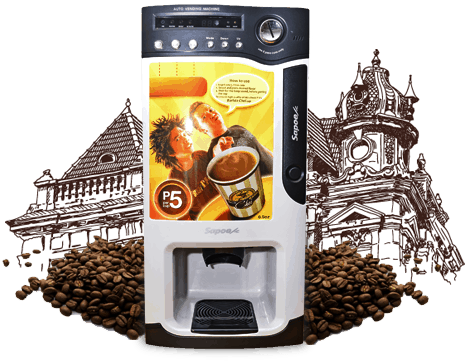 Vending is one form of business that requires little time management and maintenance.It does not require an employee that will manage it everyday. This business is a good source of residual income, where you can earn money while you sleep. It has also the possibility of getting money to your pocket 24/7.
Vending, like other businesses is not an easy success. To make it a profitable business in the Philippines, it still requires careful studying of the location, potential market, and also the concentration of people in the area. Here are some of the vending machines you might get interested on investing into.
Coffee Vending Machines
A lot of people drink coffee everyday. Some drink from twice to several times a day. With the increased population of night-shift workers, a coffee vending machine placed inside a commercial building or establishment can serve these workers day in and day out, 24/7 and no commercial break.
One of the popular coffee vending companies is Barista Choi, which started doing its coffee vending franchising in 2012. They offer the machine itself and the supplies (coffee, sugar, cup) at a minimum investment of around 12,800 PhP. They have no franchise fee and the supplies for replenishment are bought from them.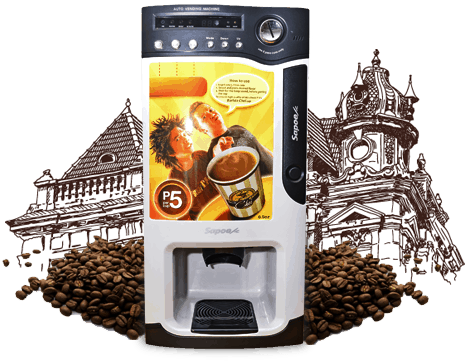 Each cup is sold for 5 pesos. Excluding the costs (supplies and electricity), each cup gives a profit of 2.15 pesos. The monthly profit depends on how many cups are sold per day. If you can sell 100 cups per day for a month, the return of investment is only 2 months.



The maintenance for these kinds of machines is from medium to high because of the fact that they require electricity to operate.
Hygiene Vending Machines
Random calls of nature can occur in any part of the day. What if you get your call in a public place where toilet tissues, a pail of water and your lovely "tabo" are not with you? Good thing is there are vending machines that offer tissues and other toiletries 24/7.
One company that offers this service is the Vendo Corporation. They manufacture mechanical vending machines that dispense tissues, sanitary napkins, wet wipes, and panty liners. You may have seen and used one of their machines at major establishments such as malls and other commercial buildings.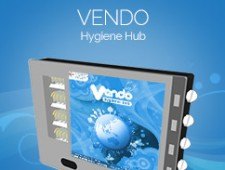 Vendo Corp offers three ways to operate their machines. The first way is they will be the one to operate on your establishment for free and they will be the one to do the refilling of supplies. The second is you can rent the machine for free and you are required to purchase supplies from them on a yearly basis and you will do the refilling. Lastly is you can purchase your own machine, choose where to get the supplies and do the refills.



These machines have little maintenance because they do not require electricity to operate. You only have to regularly refill their stocks to ensure they are available 24/7 to costumers.
Snacks and Beverage Vending Machines
Need to quench your thirst or have a light snack? These machines will surely be convenient to you. They are very easy to use and are more suitable for people who don't prefer going out and lining up inside supermarkets just to buy 1 or 2 products. These will benefit people who need quick refreshments on their busy schedules.
One company that offers snack and beverage machines is the Express Vending. They offer a wide variety of snack and drink items. Customers can choose from 16 different snacks, 2 kinds of bottle refreshments and 4 kinds of canned drinks. The parts are all fully automated.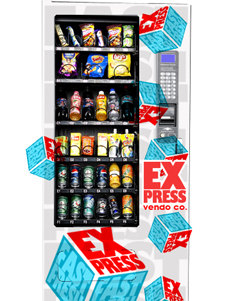 A little investment is required to acquire the machine. Express Vending offers longer-payment scheme that will give the buyers more financial flexibility.
The company also offers a 1 year full service maintenance warranty. It includes 1 year for parts and service, a stand-by service unit for immediate parts replacement, and a 48-hour response time. The refrigerator has a low power consumption system.
Loading Vending Machines
Need to call on an important matter but your prepaid credits have run out? These vending machines are in the right place at the right time for you! They are convenient and safe because all are automated. They accept paper bills and coins as well.
There are several companies that distribute these kinds of vending machines, like the Philippine Vending Corporation. The machines are usually very easy to use and they offer prepaid credits not only to mobile phone users but also for e-games, broadband service, cable TV service, landline service, and music as well.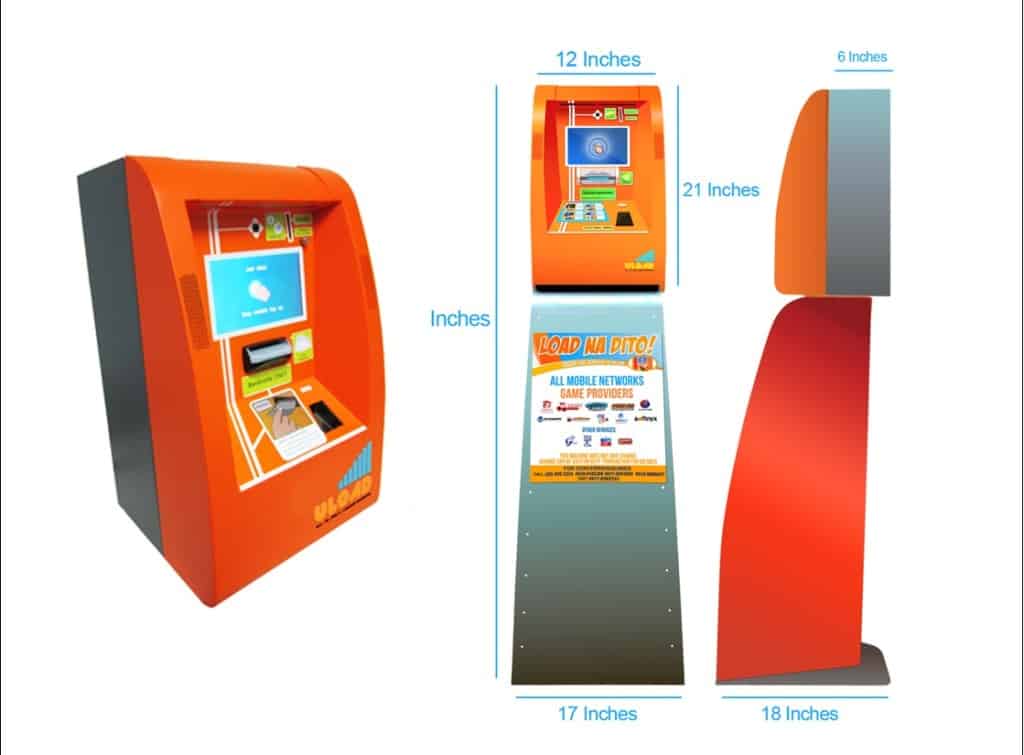 The minimum investment is around 10,000 PhP, which includes the franchise fee (5,000 PhP) and the initial load balance (5,000). The return of investment is from 4-5 months depending on the monthly sales. You get a minimum of 4% profit on cell phone load and 3% profit on other services.
The machines have low consumption of only around 12 KwH every month. It has built in security system with alarm and motion sensor to prevent vandalism and theft. Remittance of load and commission monthly is fully automated. The franchisee will just collect the cash generated by the machine and deposit the collection to the company, which then replenishes the balance of the machine.
Things to Consider
Vending Machines are business with small capital, maintenance, and risk but grants high rewards. On the other hand, location plays a crucial role in the success on this venture. People want convenience and instant availability and these machines offer give that need and your job is to provide that need with minimum to no error. If your machine suffers an error or defect, you may lose a lot of customers because first impression lasts. One dissatisfied customer can spread his or her experience to a lot of people he or she knows.