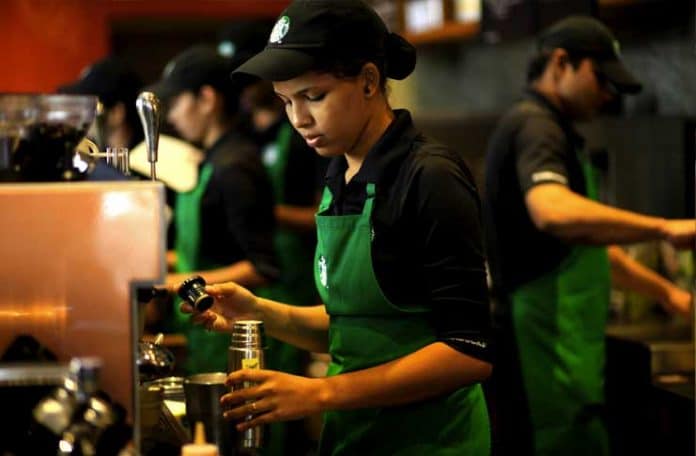 It's the 1-Million Pesos question. Is Franchising more profitable than opening your own business? Is it worth it to spend that hefty Franchise Fee, Royalties and Marketing fees? Is that famous Brand Marketing power so powerful? Well, as a smart businessman (or aspiring businessman), you should always do a proper research. First step is to map the advantages of Franchising, as well as the disadvantages.
Advantages of Franchising
In every legitimate franchise business out there (and we emphasize the word legitimate), the franchisor provides a developed way of doing business, professional guidance, efficient systems and assistance in return for a Franchise fee (as well as royalty and marketing fees, or purchases).
Buying a franchise business can be a much more profitable alternative to starting your own business.
Here are some of the advantages of buying a franchise.
Independence: Buying a Franchise Business offers the much sought-after independence of small business ownership while enjoying the powerful benefits of being part of a big business network.
Better Finance Options: In some cases, banks and financial institutions tend to provide better finance terms to franchises.
Professional Training: Even if you lack an MBA or business education, a serious Franchisor will have a professional Training program for their franchisees (you), and they'll continue to guide you throughout your business operations journey.
Higher Chances of Success: According to dozens of researches from around the world, Franchises have a better chance (higher rate) of success than a similar business you start all by your own. One of the reasons for this, is that Franchises tend to already have an efficient management system, a powerful advertising/marketing network , and a well-established reputation, and Brand Power…Many experts claim that Brand Power is the most powerful element of a Franchise, and the main reason for buying a Franchise. We'll discuss this further after going over the disadvantages of Franchising…
Disadvantages of Franchising
You are not the Big Boss: Buying a franchise might provide you with independence since it's YOUR store (or cart, restaurant or whatever you chose), but you need to remember that investing in a Franchise means you sign a formal agreement with a franchisor, who is the real big boss. You'll always need to adhere to the franchisor's rules and regulations.
Rules and Regulations: The Franchisor might have various rules and restrictions on what products you can and cannot sell, which suppliers you're allowed to buy from, where you can operate and where not, etc.
Paying Royalties: Buying a franchise means you become part of the Franchisor family of franchisees, and like everyone else – you need to share your profits with the big Boss. Royalty and Marketing fees are in exchange for the Franchisor's constant support, which is vital for your success, so you don't need to see it as a bad thing.
Risk of Ending Your Agreement: If you don't run your Franchise business according to the rules and regulations of the Franchisor, he has the right not to renew the Franchise agreement at the end of your term. We suggest discussing this section with your Franchisor before entering into any Franchise agreement.
Is it all about Brand Marketing Power?
As I mentioned earlier, many of the biggest business and marketing experts out there say that over the long haul, Brand Power is what makes certain businesses survive, while others close down and disappear.
A business with franchise brand marketing power will often sell more of its products or services, compared to other businesses in the same sector or industry.  A Franchise Business with high brand marketing power, like Mcdonalds, Starbucks or Dunkin Donuts can survive tough periods like a recession much more easily than other businesses.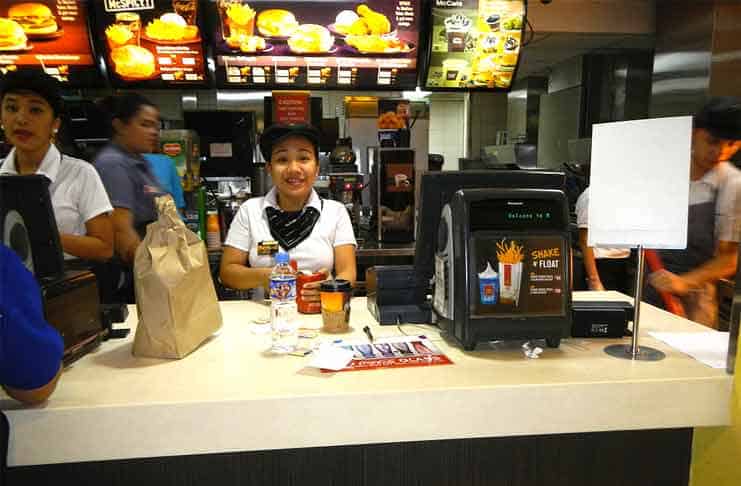 How to Identify Brand Marketing Power in a Franchise Business?
When you search for that perfect Franchise to buy or invest in, you should be able to easily evaluate if it has some brand marketing power. The easiest way to identify if a Franchise business has high, low or medium Brand Marketing Power is to ask yourself these questions:
1)   Will I be willing to pay more for Franchise product, for example: Will I be willing to pay more for a Starbucks Coffee over a cheaper Coffee?
2)   If I reach a Mall where they don't have a Starbucks Coffee, would I walk across the street to the other Mall where they do have a Starbucks? (You should ask yourself this regarding any other Franchise you are evaluating!)
3)   If I decided to start my own Coffee shop in a Mall or street where I'll be in direct competition with Starbucks, what would be my chances of success?
A Franchise business probably has strong Brand Marketing Power – if your answers to the above questions sound anywhere like:
1)   Yes, I would pay more for the Franchise product.
2)   Yes, I would walk across the street to the other Mall where they have the Franchise Product.
3)   I think that if I do open my own business and am in direct competition with a Franchise product – my chances of success are very small.
Remember, not every good franchise has to be as powerful like McDonalds or Starbucks. There are plenty of brands stuck in our mind, maybe hundreds or thousands.  Brand marketing power is when a company or a product is popular among certain markets and holds a relatively strong "mindshare" influence on consumers, meaning – if they see a row of stores in a mall – the one with Brand marketing power is the one they will immediately be drawn into. As if it was a huge magnet.
Most consumers associate eating a Hamburger with McDonalds, Jolibee or Burger King (or other powerful brands, again – there are MANY!), drinking coffee with Starbucks or Coffee Bean, eating potato chips with Potato Corner, etc. etc.. This means there is something unique and powerful about each one of these companies, that makes them stand out from all the rest. This is the Brand Marketing Power that makes you and millions of others go out of your way to buy those yummy products from these outstanding companies, even if they cost more and even if they're not as tasty as the competitors.
This powerful prestige and popular reputation is the brand marketing power that puts a good Franchise business ahead of its competitors. It's probably the biggest factor in why a good Franchise business is able to make more money than its competitors.
The explanation is quite simple: If a Franchise product has strong consumer demand, the Franchisor can raise its prices compared to other competitors. Consumers will still prefer to buy that famous popular Brand, no matter if it's a bit more expensive.
Even in bad financial times, when consumers don't have money to spend, the Franchise owner would be able to reduce its prices (give big Promo discounts), make money and survive, because most customers will still favor going to the popular brand. The company or business that does not have this Franchise Brand Marketing power will always be forced to compete hard on prices, reducing operational costs, saving here and there – all in order to survive the fight.
In conclusion, the powerful advantages of Franchising are crystal clear, but then again – it's far from being the "simple way" of going into business. It's no guarantee of success. You can enjoy that brand marketing power of a Franchise business, but you may lack good management, decision-making skills, or hard work ethics. Without all these, you'll have a hard time at any business endeavor.