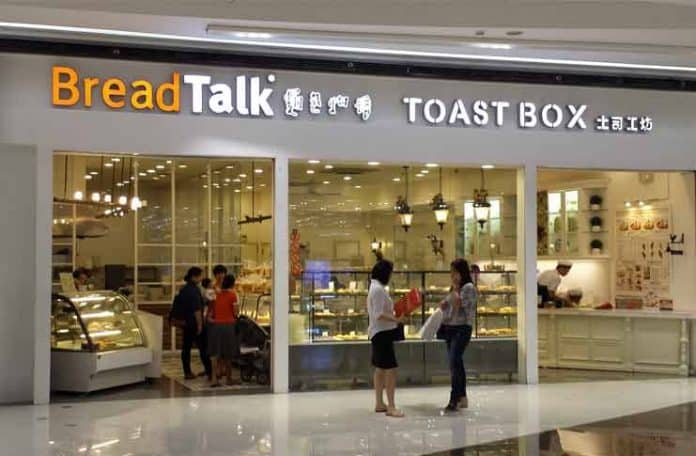 We've all been there, at least once or twice in our life (and probably much more). We grab that tray and start piling up these beautiful delicacies. I'm personally addicted to bread, so I find myself visiting a BreatTalk branch somewhere in the city at least once a week. I love their "see through" kitchens which allow us to watch their creative chefs do their baking magic. I love the robust collection of their freshly crafted breads. I love the simplicity in which its all displayed so orderly in that clear glass.
Putting my love to Bread aside, have you ever heard about the fascinating history of the BreadTalk Franchise? How its founder started out selling candy on the streets of Taipei? How he went public and had the BreadTalk company shares listed on a major stock exchange after only 3 years? Well, a few weeks ago we wrote an article about "Can You Become a Millionaire by Starting a Bakery Business?". The founder of BreadTalk definitely proved the answer is YES. Read along and learn more about the remarkable BreadTalk history and its success factors. I'll also details the steps required to franchise from BreadTalk Philippines.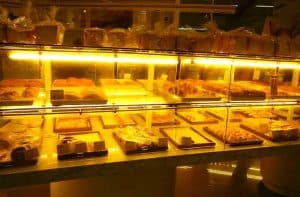 Like every business, the BreadTalk Franchise came to life by its unique founder, George Quek, and his amazing life story. Born to a farmer in Singapore, when George was 25 years old his only dream was to become an artist, a painter. His father was brave, giving his son almost all his savings, 2,000 Singaprean dollars, for him to go to Taiwan and build his future in the art world.
However, as George arrived to Taipei, he quickly realized that the money won't last him for too long. He had to find a job or make money by himself, if he wanted to survive. Art and paintings just couldn't pay for his rent, and George did not want to return back home empty handed and disappoint his proud father. So George soon found himself rolling dough and making Dragon Beards, the traditional Chinese candy. He sold these on the populated streets of Taipei, making a living, surviving. This was his first entrepreneurial adventure, which would slowly lead him far away from the world of art and paintings, and deep into the exciting world of Food business.
In July, 2000, back in Singapore, George founded his bakery brand and opened the first BreadTalk outlet in Bugis Junction. He soon launched their signature Floss bun, which quickly became popular and produced long queues of hungry happy customers. George set a goal to open ten BreadTalk stores within 3 years. Did he manage to hit his target?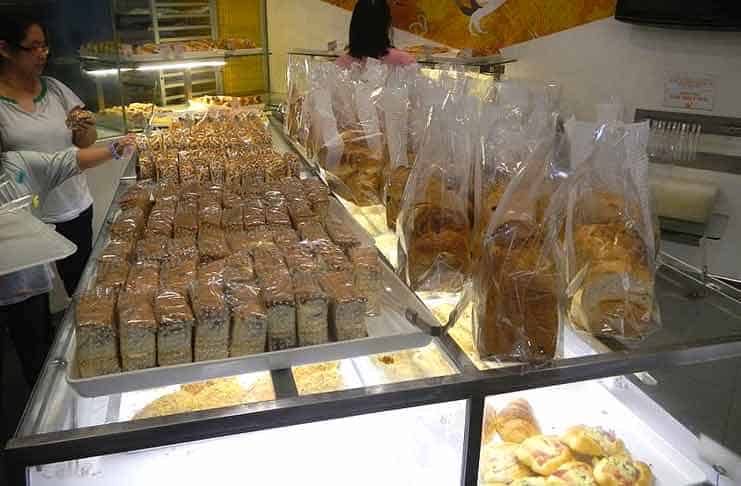 Well, in 2002 George was already starting to gain a name for himself. He received the Most Promising Brand Award by the SPBA (Singapore Prestige Brand Award) and was voted by the crowd as the Most Popular Brand. At the same year George won the Entrepreneur of the Year Award by the ASME (Association of Small & Medium Enterprises in Singapore). In the following year, George amazingly went public, listing the BreadTalk Group Ltd. On the SESDAQ, the Singapore Stock Exchange.
In 2003, BreadTalk opened its first overseas outlet in Jakarta, Indonesia, and one year after that – they opened their first bakery shop in the Philippines, at Gloriette 4 in Makati. At the same year (2004) when BreadTalk Philippines was created, BreadTalk won the Design for Asia Award in Honk Kong. By 2007, when it opened its store in Shanghai, BreadTalk celebrated its 100th store worldwide. But George didn't stop there. Like most creative Entrepreneurs, he was hungry for more.
How The BreadTalk Franchise Exploded, in Growth…
In 2008, the BreadTalk Group launched 'The Icing Room'. This was a new concept that engaged young adults with Design-it-Yourself cakes. In 2009 it launches the 'Bread Society' – another new concept, an artisanal bakery showcasing Euro and rustic bakery recipes. At the same year, BreadTalk put Singapore on the global map when it reached the finals in the World Retail Awards in Spain. This huge success, combined with its unique product design and aggressive marketing approach to bakery, created a powerful brand that managed to reach out to more and more customers, investors and Franchisees.
The BreadTalk Franchise grew bigger and bigger from year to year, attracting eager franchisees from all walks of life. In 2009, BreadTalk signed a 12-Country Master Franchise agreement for the Middle East with Bahraini company, Pan Arabian Gourmet. From there, the franchise network expanded also in Asia, as BreadTalk forged partnerships in China, Malaysia, India, Thailand, Korea, Vietnam, Indonesia, Hong Kong, and naturally in the Philippines.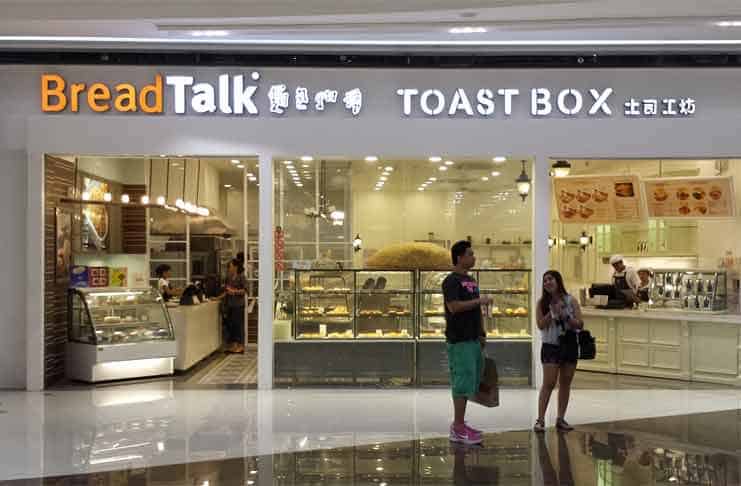 Today, BreadTalk is food powerhouse with more that 1,000 retail stores spread across 17 territories, with a portfolio of brands that include BreadTalk, Toast Box, Food Republic, Din Tai Fung, Bread Society, Thye Moh Chan, The Icing Room, Carl's Jr., and RamenPlay. The Group has a mixed network of owned bakery shops (in Singapore, China, Malaysia, Hong Kong and Thailand) and franchised bakery shops across Asia (including the Philippines) and the Middle East.
What are the main BreadTalk Success Factors?
To my humble opinion (and other experts say the same), it's not about taste alone. The BreadTalk success factors start in their consistency and innovation, as they deliver the same high quality taste over and over again, while at the same time inventing new exciting products every few months. They have a dedicated in-house R&D (Research and Development) team, a group of top-chefs who invent new delicacies while improving existing ones, enhancing baking procedures, and much more. BreadTalk definitely strives to stay ahead of the game, constantly.
However, BreadTalk do not rely only on themselves. They work with top-notch consultants from around the globe, including experts from countries like Japan, Taiwan, France, Spain and Germany. This allows BreadTalk to deliver a unique combination of both local and worldly culinary creations.
Design is also a crucial success factor. Every bread product is uniquely designed and has his own story to tell, while Every BreadTalk branch bears that same clean architectural design, with the beautifully placed breads in glass cabinets.
How To Become a BreadTalk Franchisee
Have you fallen in-love with the Singaporean success story? Want to invest in your own BreadTalk Franchise? Here are the main points you need to know.
You'll need to prepare a complete Business Plan Proposal.
You will go through an in-depth interview by the BreadTalk Franchise team.
You will make a presentation of your Business plan to the Franchisor's Board of Directors.
If you pass the above – you will sign the Franchise Agreement
Then – you will register your company, recruit staff, develop the design, renovate, go through training which includes: Food Tasting & Product selection, Stock Ordering, Marketing, Soft opening, Grand opening, etc.
The above process will take between 6 to 9 months to completely.
The BreadTalk Franchise term is 10 years, with an option to renew.
In addition, BreadTalk Philippines will assist and support you with the following:
They will help you with site selection
They will help you with equipment, design and layout.
They will provide you with a 3-month (minimum) traiing program for your operating team.
You will receive full access to BreadTalk's proprietary information database, which includes Training manuals, recipes, operating standards, etc.
You will receive on-going training and support, including country visits from BreadTalk's Franchise consultants.
Contact Details of BreadTalk Philippines
If you wish to contact BreadTalk Philippines, here are the details…
Address:
G/F Bonifacio Technology Center,
31st Street Cor. 2nd Avenue, Bonifacio Global City
Taguig, Philippines
Hotline: +63915-142-0833
Email: makeyourday@breadtalk.com.ph
Website: http://www.breadtalk.com.ph
If you wish to contact the main offices of BreadTalk in Singapore – here are the details:
BreadTalk Group Ltd
171 Kampong Ampat,
#05-01 to 06 K.A Foodlink,
Singapore 368330
Tel: (65) 6285 6116
Fax: (65) 6285 1661
Email: enquiry@breadtalk.com
Website: http://www.breadtalk.com (This link will open on a new window)