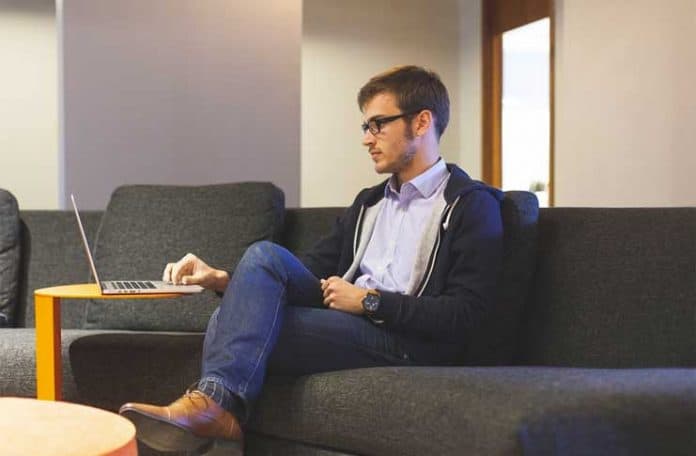 If your dream is to make a living from home or from any Coffee Bean or Starbucks shop, then please listen to this story of a good friend of mine. His name is Albert and since he was a kid Albert loved drawing out floor plans and building plans. He would learn CAD (Computer Aided Design) all by himself, by the age of 10. For him – it was like playing video games. He loved it.
Later on in his life, Albert studied law and became a respected lawyer, but he hated it. Every day in the office or in court was a nightmare, for him. At the age of 35 he quit his job and law altogether, and went back to playing with his old CAD software. He took a few short online courses, got a CAD certificate, and has been working ever since (5 years and counting!) as a freelance CAD designer from home.
Jennifer is another friend and a perfect example of today's Freelancer's World. Jen (age 47) worked for years as a secretary in a big Chemical company. She desperately searched for a way out. Then, 7 years ago, she took an online French course, every evening after work, without any prior knowledge of the language. She was 100% comitted to learn French, and very persistent. She never missed a class. Every single vacation she took – was to a french-speaking country. In only 4 years, she mastered the French language, and started giving lessons to beginners online. Today, she also does some basic translation jobs from French to English. Bottom line is, she has no more boss, no more office. She works independently, from her favorite coffee shop around the corner.
As you can see, anyone can do it, at any stage of life, and in endless fields…Here are our 6 favorite Freelancer Jobs you can acquire all by yourself:
1. Become a Virtual Assistant
Every business needs back-office assistants, and most are slowly going for online virtual assistants. It's mostly more efficient, much simpler and cheaper than hiring a full time employee. This is becoming a common trend by companies of all sizes, even a small 1-person business would prefer to hire a virtual assistant.
As a virtual assistant you can expect to perform tasks such as answering emails, calendar management, preparing presentations, managing social media channels, and more.
You can learn all these skills easily online. If you practice it consistently, on a daily manner – you'll master them all in no time, opening the road to becoming a digital nomad.
How much can you earn? Between $35 to $50 per hour, depending on where you find your clients.
2. Become a Freelance Writer
If writing is your passion, even if you're not a GREAT writer – you can still make a descent living out of it. It's even easier to operate than being a virtual assistant, as all you need is Word on your computer, or any other writing software (you can download the free OpenOffice version).
If you want to brush up your writing skills before you put on the sign "Writer for Hire", I suggest taking a course or two about writing basics and tactics. Then – just write and write and write. Create a portfolio that you can show potential clients.
How much can you earn? Between $10 to $300 per writing assignment, depending on the quality of your writing, the topic's difficulty, and of course on the type of client you find (big companies will naturally pay more). You can always start high and negotiate the rate until both sides are happy.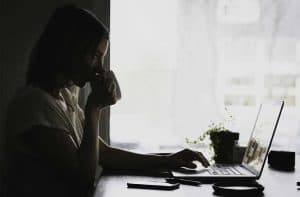 3. Become a Designer
Wondering why so many international conglomerates are hiring Filipino designers? Well, Filipinos have a special talent for design, there's no doubt about it. If you're one of these with a fire for design – you can definitely find your way to independence by becoming a designer. It's not an easy way, as the market is already at quite saturated levels, but maybe you can find your design niche where you excel and the competition is not as fierce.
The world of design is huge, and includes Graphic Designers, Web Designers, Animators, Interior Designers, Product Designers, Architectural Designers, and more. If we go back to the story of my friend Albert (see first paragraphs), then CAD Design is a great example for a niche to focus on. Computer Aided Design is used by Architectural Designers, Product Designers and others, and has a bright future. CAD includes sophisticated software like AutoCAD and Solidworks which are used to create anything from buildings, cars and products of all sorts.
Like Albert, if you like computer video games – then you can easily learn any CAD software by yourself. Just download a free version online, read some tutorials and start to practice, practice and practice. If you can, take a course or two and get a CAD certification, which will help to build your status as a CAD Designer.
How much can you earn? Well, according to experts in the field, the basic hourly rate starts at $70 per hour, but this will again depend on your level of experience, quality of work and how much the client can afford. Remember, as a freelancer – you will always need to negotiate your way to a deal.
4. Become a Voice Over Actor
I know, not everyone has a strong voice that sounds good on the radio on any audio recordings, but as we all know – Filipinos are amazing singers. If anyone would ever do a statistical research about this topic, I bet the number of good voices in the Philippines would be above the world's average.
So what can you do with a good voice? A lot! You can get paid for producing simple voice-overs for video ads, radio commercials, short movies, Youtube tutorials, Audio Books, Company phone prompts and more. Video is now the most powerful tool for advertisers, so the demand for voice-over talents is growing exponentially.
As with other freelance jobs – also Voice-over actors can work from home, but probably not a coffee shop. The only drawback is you'll need to invest a bit in some basic recording gear (good quality microphone, computer and audio software) and to find a quiet environment for recording the audio files. On top of these and a good voice, you'll also need to have a basic ability to act, as most voice scripts require different sort of emotions.
How much can you earn? If you go on freelance sites like Upwork.com then you can find Voice actors that start at $15 per hour and go high as $400 per hour. It will depend on the quality and power of your voice, and your experience.
In addition to Upwork, you can find work on sites like Voices.com, Voice123.com or VoiceBunny.com.
5. Become a Video Editor
Digital Video, as mentioned above, is booming. People are fed up with the banner ads placed on websites, and videos are one of the only mediums that still attract people. We humans will probably always love to watch videos. Platforms like YouTube, Facebook, and others have transformed video marketing into a very in-demand service. Freelance video editors can earn an average of $70,000 a year, according to experts in the field.
If we go back to my friend Albert who learned CAD software all by himself, you can learn video editing software exactly like you learn how to play video games. There are probably thousands of online tutorials on Youtube and plenty of free video editing software that you can download. However, if you plan to do this seriously – I'd recommend getting professional video editing software and a good powerful computer, with lots of disk space! (video files are huge).
6. Become a Translator
If you don't have a great voice or any computer skills to learn video software, but you do speak at least two languages (not including Tagalog) – then a career as a freelance Translator is out there for you.
As you've surely noticed, with the help of the internet – our world's economy has become extremely connected. Companies these days need to work with other companies across borders, despite language barriers, leading to the growing demand for translators.
If you know Spanish for example, which is one of the highest languages in demand, you could earn around $30 per hour. If you have a computer and an internet connection, then becoming a freelance Translator requires no additional investment. All you need to do is put yourself out there, build a profie on all the Freelance websites (Upwork.com, Indeed.com, Freelancer.com, etc.) and start working!
What if you only speak English and Tagalog? Learn a new language! Believe me, you can do it at any stage of your life. Go ahead and study French like my friend of Jen (she started learning French from scratch at the age of 40! and mastered the language in 4 years).
How do I get work as a Freelancer?
Being a freelancer is very close to being small business. The clients won't be knocking on your door so fast (although they might be in the near future!). You will need to build a profile with a detailed portfolio, and spread it out there in every (good and reliable) Freelance site (Upwork, Freelancer and such). You should also use social networks to promote your services. LinkedIn is a great tool where Freelancers can network and find clients, but an active Facebook page can also do wonders. However, do not focus on finding clients solely online. There's a real world out there, go out to network in related events, seminars and expos.
Good luck on your path to freedom!